Mobile Marketing for Realtors: Measuring Results
Homebuyers these days are mobile and constantly connected, which is unquestionably why mobile marketing is one of the avenues you're exploring this year. If you've already launched a mobile marketing campaign or you're just about to, then you're probably wondering what other businesses are wondering about as well – and that is how on earth are you going to measure how effective it is?
Mobile analytics is still in its embryonic stages, primarily because it is still quite new and because there's an array of measurement points you'll have to consider, the data for which is not always easily accessible. Here we'll give you an overview of what we ourselves have learned so far.
Concentrate on context. Look at quantifiable contextual data such as the device being used, the location, time, and proximity. All these will not always be readily available (especially location, since it's an opt-in feature), but it will allow you to paint a detailed picture of user behavior in order to see where, when, and in what circumstances are your users more likely to engage with you.
You can track usage for SMS, MMS and email, but you also have to research user behavior as well, so you can have a clearer idea of which messages they consider more engaging.
Accessing the data that apps can provide – such as application launch and session times – can be tricky, but not impossible. One of the best ways to ensure that you won't have a hard time getting access is to build your own app. Find out how by filling out our free consultation form to send an online inquiry or visit our Mobile Website Design page.
If you don't have the time or resources to look deeply into your mobile marketing results, consider working with an analytics provider. Just bear in mind that they're not all created equal; be prepared to ask specific questions such as the channels that they analyze, whether or not they have visitor level behavior tracking, and so on.
The future is mobile, which means we're undoubtedly going to see plenty of development in analytics fairly soon. Don't wait, however. Even if you don't have all the tools to effectively measure its success, the time to launch your mobile marketing campaign is now. Start off by designing a mobile real estate website and build from there.
Did you enjoy reading this article?
Sign up for more updates with our Agent Intelligence Newsletter!
We are committed to protecting your privacy.
Real Estate Websites for Agents
Learn which package works best for you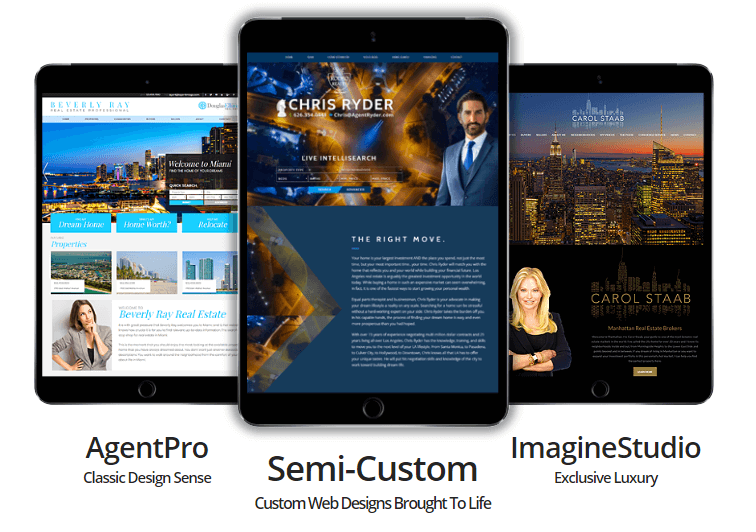 Learn More