November Cybertips: Computer Security and Tips for Safer Internet Use
The Internet is an arsenal of anything you can produce and consume to support your real estate business. With this unlimited access to information, you will need some tricks for convenient and secure Internet use. This is not only to protect your real estate website and online profiles, but to prevent spam, identity theft and unauthorized data access as well.
Web browsers such as Internet Explorer, Mozilla Firefox, and Apple Safari are used by professionals like you on a daily basis. Because they are used frequently, it is important to configure them securely. Not securing your web browser can easily lead to a host of computer problems caused by anything from spyware being installed without your knowledge to intruders taking control of your computer.
As long as you have a computer and connect it to a network, you are vulnerable to someone or something else accessing or corrupting your information.
However, you can develop habits that make it more difficult for these attackers. Follow these common (but often forgotten) tips from the United States Computer Emergency Readiness Team (US-Cert):
Evaluate your software's settings. Check the settings for software that connects to the internet (browsers, email clients, etc.). Apply the highest level of security available that still gives you the functionality you need.
Use and maintain anti-virus software and a firewall and regularly scan your computer for spyware. Make sure to keep your virus definitions up to date. This is your first-line of defense against malicious code attacks.
Install software updates and patches so that attackers cannot take advantage of known problems or vulnerabilities. If automatic security updates are available, turn it on.
Avoid unused software programs. In addition to consuming system resources, these programs may contain vulnerabilities that, if not patched, may allow an attacker to access your computer. "Follow the principle of least privilege – don't enable it if you don't need it."
For shared computers, consider creating and using an account with limited privileges instead of an 'administrator' level account for everyday tasks.
When you're browsing a web page, avoid clicking ad links that look suspicious or filling up web forms that gather info from unsuspecting users.
Use caution when opening email attachments or when using peer-to-peer file sharing, instant messaging, or chat rooms. Scan any downloaded attachments.
Dispose of sensitive information properly – Simply deleting a file does not completely erase it. To ensure that an attacker cannot access these files, make sure that you effectively erase sensitive files.
Choose a good password and protect it. Don't use passwords that are based on personal info that can be easily accessed or guessed. Use a combination of letters, numbers, and special characters and use passphrases when you can.
Many programs offer the option of "remembering" your password. Some programs, such as email clients, store the information in clear text in a file on your computer. This means that anyone with access to your computer can discover all of your passwords and can gain access to your information. Use this with caution.
Encrypt sensitive files. By encrypting files, you ensure that unauthorized people can't view data even if they can physically access it. You may also want to consider options for full disk encryption, which prevents a thief from even starting your laptop without a passphrase.
Remember to log out when you are using a public computer. Lock your computer when you are away from it.
Be careful when using social networks, forums and other community sites. Choose which personal information you want to share publicly.
For comprehensive steps and guidelines on secure computer usage, check out US-Cert. For more website tips or for questions about your Agent Image website, contact us at 310.577.9222
Did you enjoy reading this article?
Sign up for more updates with our Agent Intelligence Newsletter!
We are committed to protecting your privacy.
Real Estate Websites for Agents
Learn which package works best for you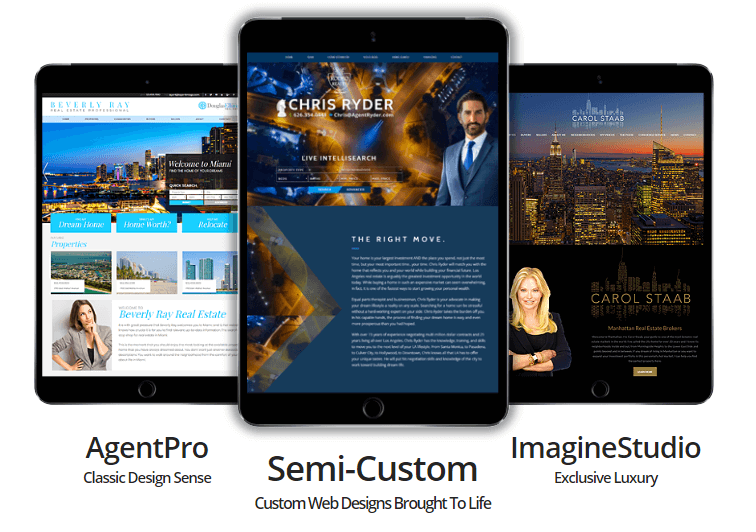 Learn More