Online Conferencing for Real Estate Professionals
The real estate business is hugely dependent on human interaction and face to face client presentations. For unavoidable situations however, agents and brokers can also take advantage of web conferencing.
Brokers do not need to drive out to the country for last-minute meetings; rush to the office for trainings; or fly in a colleague or client from another state for presentations. Companies can set-up web-based seminars for participants from various locations and listing presentations can be done for clients located in different time zones. This saves time, money and the effort of flying to another country or state for just an initial meeting. To get started:
You need a high-speed Internet access, a computer, a headset or preferably, a VoIP phone. You can also use mobile tablets like the iPad. Pricing for professional online meetings depend on the number of enabled tools and frequency of use. You can sign up for practical pay-as-you-go types of plans or avoid the hassle with monthly or annual subscriptions.
Company training managers can also benefit from online meetings, especially when finding a common time for agents from different offices to meet for a seminar. This also solves budget constraints and problems with speaker availability. An option to do pre-recorded talks, polls, file sharing and downloading is also available.
Webinars can even be profitable for companies who are looking into launching their marketing, informative or resource talks to their target audience.
For web conferencing options and services that you can use, as well as getting to know the terms used in online meetings, check out this supplementary article.
Did you enjoy reading this article?
Sign up for more updates with our Agent Intelligence Newsletter!
We are committed to protecting your privacy.
Real Estate Websites for Agents
Learn which package works best for you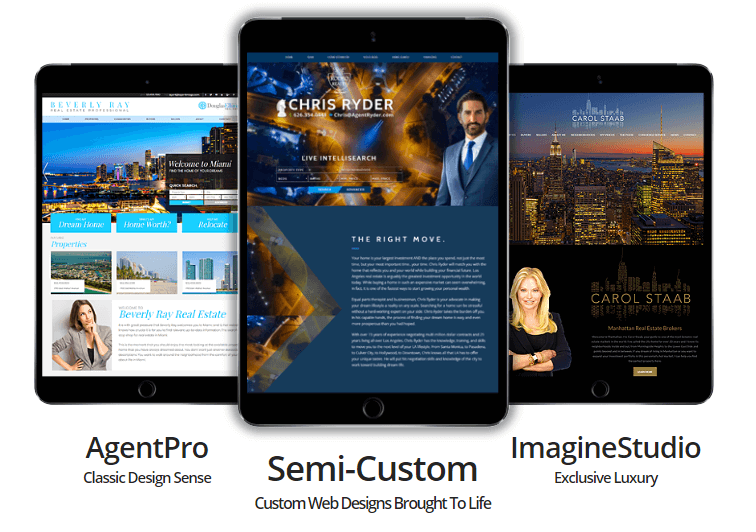 Learn More