Photo Copyright in Real Estate: Are You Aware?
A recent buzz has started—or maybe heard yet again—in the business of real estate photography. Questions have come up on real estate threads and opinion sites on who really owns the photograph of a house posted on various listing sites. Does the copyright belong to the owner of the house, the photographer, the brokerage company, the agent in charge of the listing, or the MLS?
Extent of the Problem
This simple confusion led to other issues. Should there be any misrepresentation or any similar lawsuit about a photograph, who should be liable? If the photograph of the house be queued for an appearance on an architecture and design magazine or house design blog, whose permission should be obtained? Who has the final say in taking down a photo on the listing? Finally, who should get paid for the marketing and usage of the photo since real estate is a commercial industry?
Loopholes on the Terms of Service (TOS)
Most of these problems escalated after the First Multiple Listing Services (FMLSs), a 55-year-old listing service catering to the real estate community in Georgia, sent a notification to its members that photos will soon be watermarked. This, in effect, reflects FMLS' TOS that all uploaded photographs, virtual tours, and even write-ups will become the sole property of FMLS as stated in the transfer of ownership clause—"you hereby irrevocably assign and transfer to FMLS all right, title and interest (including, without limitation, all copyrights and all other intellectual property rights) in and to the Work." In addition, the TOS says that listing agents are granted a "non-exclusive, royalty-free license" to use the uploaded materials in their real estate business.
Intellectual Property
Some real estate photographers argue that a standard intellectual property right is hugely in contrast with this TOS. A photograph and a produced virtual tour are intellectual properties and should, therefore, belong to their creators—the photographer and other artists concerned. Other camps suggest that only a limited use license should be granted to the listing agent and the MLSs.
Overuse of Photos
Since the real estate photography business is hot with the issue, design blog sites are also now being questioned for exploiting artful photographs and posting them on their sites. This obviously rakes in traffic to the blog site and sometimes even paid-for clicks without giving credit to the photographer or MLS from which the photo has been procured. Other design blog sites are owned by MLSs themselves. This simply makes use of the same photo more than once—again with the ownership and unlimited license still in the works. An example of this is Trulia Luxe, a house design blog featuring high-end properties listed on Trulia. Even though Trulia uses the photos "to generate search results as a navigational tool to direct you to the originating Web site", their TOS also states that "Trulia does not assert copyright or grant any rights to the underlying images or descriptions of real estate listings." This leads to confusion since it appears that they have unlimited license on the materials.
Solution: Clean-cut TOS
Copyright and licensing issues will be put to rest as soon as MLSs draft specific TOS that does not exploit intellectual properties but still fairly benefits all parties. After all, copyrights are supposed to protect the business from scammers and not take advantage of the people working in the same business.
Did you enjoy reading this article?
Sign up for more updates with our Agent Intelligence Newsletter!
We are committed to protecting your privacy.
Real Estate Websites for Agents
Learn which package works best for you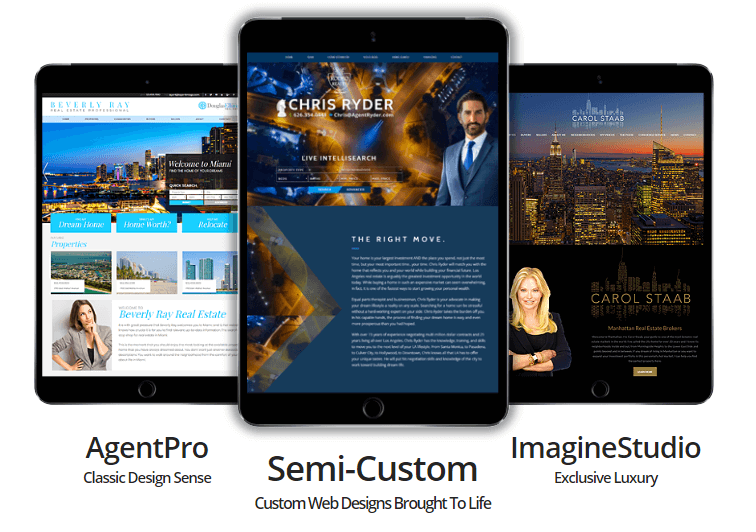 Learn More