Polish Your Listings for More Open House Visits
Everyone knows that a listing is the quickest way to generate sales. However, there is also a science to ensure your listing stands out. To make your listing work for you, there are several things you can do to garner the highest impact. Follow these simple guidelines to increase the number of hits on your website:
Illustrate with photos – Plan ahead and determine the selling points of the house that need to be photographed. Make sure you have adequate lighting and be creative with your shots. You might want to make a shot list of your home's most important attributes. During the shoot, clear the house of clutter and accessorize with fresh flowers to bring life to the shot. Experiment by shooting from different angles. And when you take the shot, use natural light instead of a flash to avoid washed out photos.
Use persuasive language – In your descriptions, try to be as detailed as possible. Describe what it's like to live in the house and the neighborhood. Avoid using clichés and general adjectives. Instead, engage the reader by painting a vivid image of all points of interest. Narrate everything that appeals to you about the home and the area – from favorite restaurants, shops and parks.
Attract more customers with full-motion video – Photos provide peeks into the look of a property. Video adds a whole new dimension by giving customers a feel of what it's like to actually walk around the property. Adding video to your listing is simpler than you think. At Agent Image TV, we offer video services at your designated location. Dedicated property videos can enhance your listings and are more effective than virtual tours because of the narration and effects you can add to a video. Remember, studies show that Americans watch over 14 billion videos online each month, why not take advantage of this stat for your website?

(Update: Agent Image TV is no longer offering video services. If you are looking for real estate website and marketing services, please visit www.agentimage.com.)

Increase buyer inquiries – Broaden your reach among consumers instead of limiting who can view your listings. The key to getting more calls and inquiries will depend on how many times your listings are seen online. Consider our Listing Syndication services to get more exposure for your listings.
Use your social network – With approximately 65 million Americans spending three hours on Facebook a day, promoting your listing on social networking sites could be the smartest and cost-efficient thing you'll ever do. Check your account regularly to touch base with anybody who might be on the market. Provide up to date information on new and sold listings, and post your open house updates to keep your followers informed.
For more info, contact support(at)agentimage(dotted)com or call 1.800.492.6777.
Did you enjoy reading this article?
Sign up for more updates with our Agent Intelligence Newsletter!
We are committed to protecting your privacy.
Real Estate Websites for Agents
Learn which package works best for you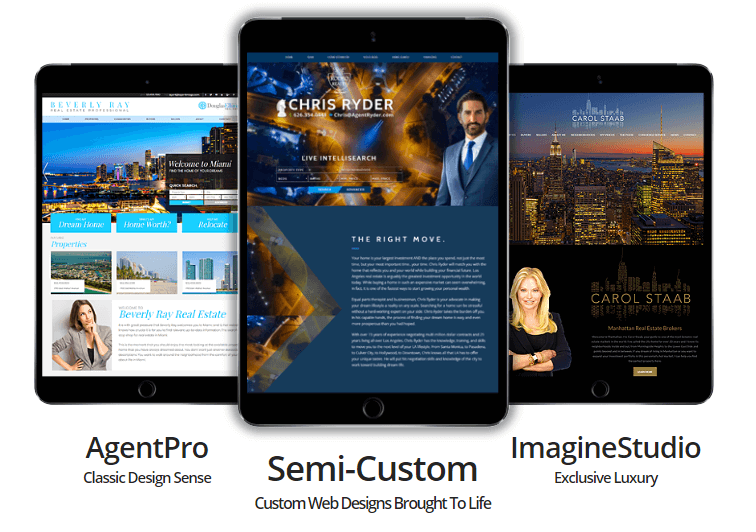 Learn More