Quick Tips to Optimize Your Website with Organic Keywords
When it comes to websites, "Organic" means not having to pay for advertisements to get decent rankings in search engines.
Thus, SEO (Search Engine Optimization) is concerned with organic search results, which search engines churn out based on a site's relevance to a user's search terms.
You can easily start harnessing your SEO skills to drive more leads to your site. Here are some tips and tricks on how to select and use organic keywords effectively.
Choose your keywords.

Knowing the right keywords on what to use on your web content is the first step in improving your site visibility.
Google Analytics can help you on this part. It basically shows you how people got to your site, which can be through backlinks, site referrals and direct search engine searches.
A top 25 or 50 list can help you decide on what keywords to keep or ditch.

How to navigate Google Analytics:

Click the Keywords button under the Traffic Sources tab.
Set a range of about 6 months. This will show the average visits depending on the keywords.
Below the graph is the Set Goal tab which will show your Goal Conversion Rate.
On the left will be the top keywords that have worked towards your goal of getting a high number of visits.
The column about the Landing Page can also be used for keyword mapping.

Optimize your page headlines and subheadings.

Keywords should not only be limited on your content. Most of the time, visitors read the article's title first to see if it interests them before proceeding to the whole text.
Aside from the importance in labeling, the page headline can also contain important keywords for improved page ranking.

Optimize your images.

You can insert more keywords into your website without risking keyword density by adding them to your images' alt tags.
These keywords appear when they hover over the image and at the same time, increase keyword hits.
Images used as links should contain more information other than the keyword. This builds credibility and trust so that visitors will click on the image link knowing that there is no risk for malware. This is important for internal linking.

Adding video content is also a great way to boost your pages' SEO-value. Check out this related article for other ways on how to do this.(Update: Agent Image TV is no longer offering video services. If you are looking for real estate website and marketing services, please visit www.agentimage.com.)
If you like this article, share it on Facebook and Twitter, and don't forget to check out our issue next month!
Did you enjoy reading this article?
Sign up for more updates with our Agent Intelligence Newsletter!
We are committed to protecting your privacy.
Real Estate Websites for Agents
Learn which package works best for you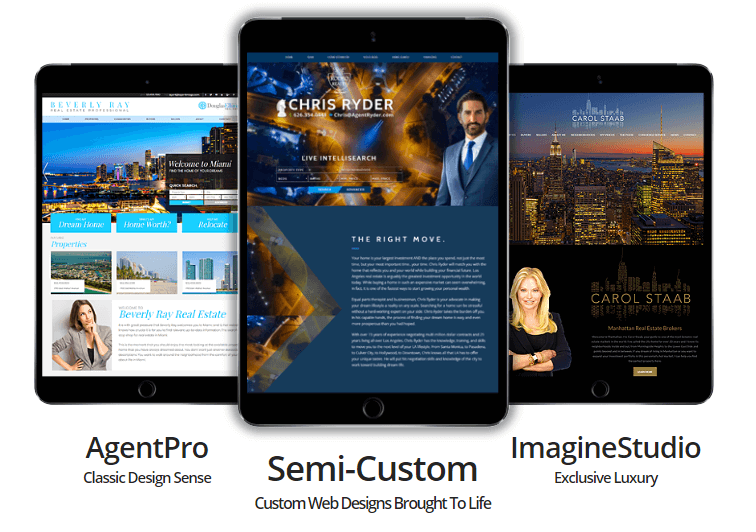 Learn More