Real Estate Internet Marketing Tips
Your potential leads are online and if you don't have an internet marketing strategy in place yet, you're going to get left behind. If you do have one already but it doesn't seem to be working as it should, then it's probably time to update it. Whether you're building or revising your strategy, here are a few tips that you may want to keep in mind:
Streamline your site. There's nothing more off-putting than a cluttered looking website with a labyrinthine user interface. If you overwhelm your visitors and don't give them easy access to the information they're looking for, they're simply going to go elsewhere.
Don't neglect mobile, it's how a rapidly increasing number of homebuyers are going online and it's definitely the future. So build a more responsive site, which will adapt well to varying screen sizes and give the user a great experience. You should also consider building a real estate app.
Get social. You probably already have Facebook, Twitter and LinkedIn accounts, but if you don't keep them updated then you're not making full use of the platform's advantages. You don't have to be constantly posting or tweeting, but you will want to set a regular and reasonable update schedule. That way you won't forget to do it and you can plan ahead.
Focus on content. If you provide the information that prospective buyers and sellers are looking for, then they're more likely to linger and to actually get in touch with you. Consider starting a blog where you can discuss market trends in your particular niche, provide community resources, talk about the local shopping and dining scene, and so on. You should also make sure that your site has great images – clear, crisp and well-lit property photos, street scenes of area neighborhoods, etc. Adding video content would be a good idea as well.
When you create relevant content, then you are well on your way towards establishing yourself as an authority. This is what your internet marketing campaign should be aiming for – because this is what will help you stand out against the crowd and make your online profile more visible to your target market.
Want more real estate internet marketing tips? Need help with developing a campaign? Connect with us and let's get started on building your brand online.
Did you enjoy reading this article?
Sign up for more updates with our Agent Intelligence Newsletter!
We are committed to protecting your privacy.
Real Estate Websites for Agents
Learn which package works best for you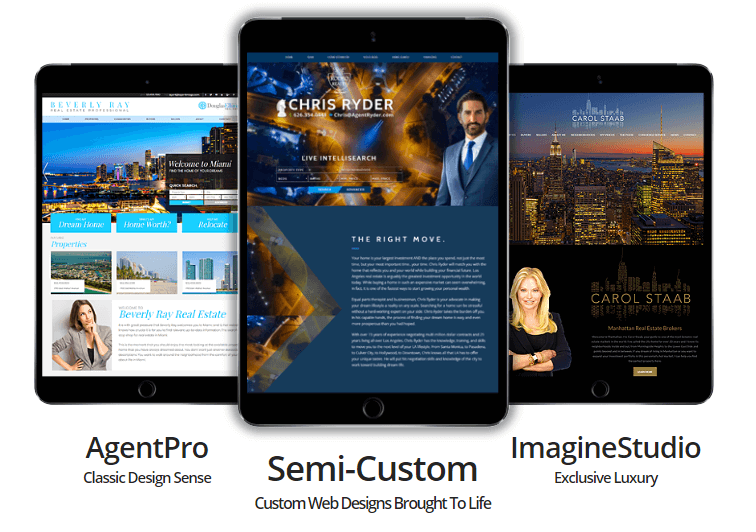 Learn More