Real Estate Marketing Advice: Brand and Logo Guidelines
Logo guidelines are clear and simple rules about how logos of brands should be presented. They are typically as very detailed, from the size, color and font, to how companies want it to be used by others. To help give you a better idea, we've gathered a few logo and trademark guidelines from brands such as Twitter, Facebook and the National Association of Realtors©.
Twitter

Twitter.com provides images of the Twitter bird for different specifications (e.g. for light or dark backgrounds).
Usage of the Twitter bird include making sure it faces right.
You must capitalize the "T" in Twitter or Tweet.

Read more of Twitter's logo guidelines here.

Facebook

Facebook.com provides the Facebook logo, the Facebook "Like" Button and the "F" logo.
The Facebook "Like" Button must be used in connection with the Like button social plugin when being used online. You may use the Like Button as is in offline advertising.
The use of the Facebook logo is generally not allowed but you may request special permission.
The Facebook "F" logo is used to promote your Facebook group or page and should not be used to link to the Facebook login page.

Read more of Facebook's logo guidelines here.

National Association of Realtors©

The following are owned by the association (collectively known as "marks"): REALTOR®, REALTOR-ASSOCIATE®, REALTORS®, the REALTOR®. These serve to identify members of the National Association.
Members abide by a strict Code of Ethics and provide the highest standards of professionalism.

Read more of the National Association of REALTORS©'s trademark and logo guidelines here.
Why are logo guidelines important?
They help clients easily recognise and trust your real estate business.
They create consistency with your real estate business's identity and message.
They prevent external parties from using your logo in ways you may not agree with.
If you have an Agent Image website and it displays social media logos incorrectly, please email your web consultant at support(at)agentimage(dotted)com to have them updated according their respective guidelines.
Did you enjoy reading this article?
Sign up for more updates with our Agent Intelligence Newsletter!
We are committed to protecting your privacy.
Real Estate Websites for Agents
Learn which package works best for you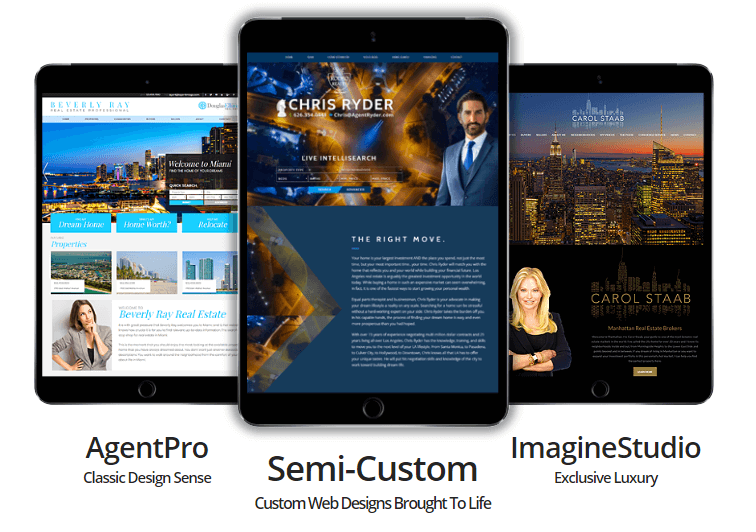 Learn More