The Best Real Estate Websites of November 2017
We here at Agent Image pride ourselves in our ability to create high quality real estate websites on a consistent basis. Our products not only look and work great; they also keep raising the bar when it comes to modern website design.
This is why we regularly scour through our roster of projects, looking for the most outstanding new websites that we produce and launch every month. We highlight the best of the best and the cream of the crop each month, so that we can set new benchmarks for the quality of work that we strive to achieve.
In November, four real estate websites stood out from the pack. Combining eye-catching visual elements and easy-to-use real estate features, they form a complete package that not only complements, but boosts the marketing strategies and efforts of their respective owners.
Take a look at the winners of the Agent Image Design Awards for November 2017:
The Best and Most Innovative Designs of November 2017
DwellPB.com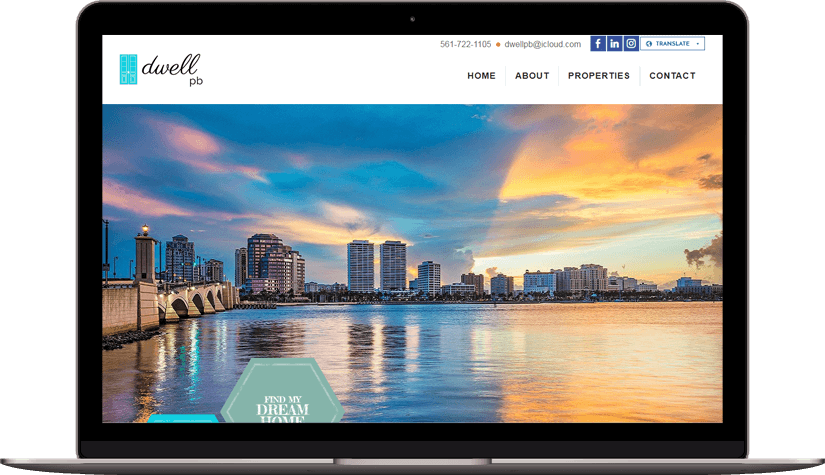 With a refreshing white-and-teal color scheme, an artful selection of unconventional yet contemporary typefaces, and geometric elements that pop right off the page, Chelsea Delgado's DwellPB.com effortlessly rises above the traditional real estate website aesthetic. A minimalist selection of content – a dictionary-styled definition of the word "dwell," plus a series of quotes that encourage taking a dive into real estate ownership – creatively and effectively substitute the typical homepage text. The unique look makes the site's primary functions truly stand out – from helping Palm Beach home buyers get started on their property searches, to providing home valuation and relocation resources for sellers.
---
BuySellWithCorine.Realtor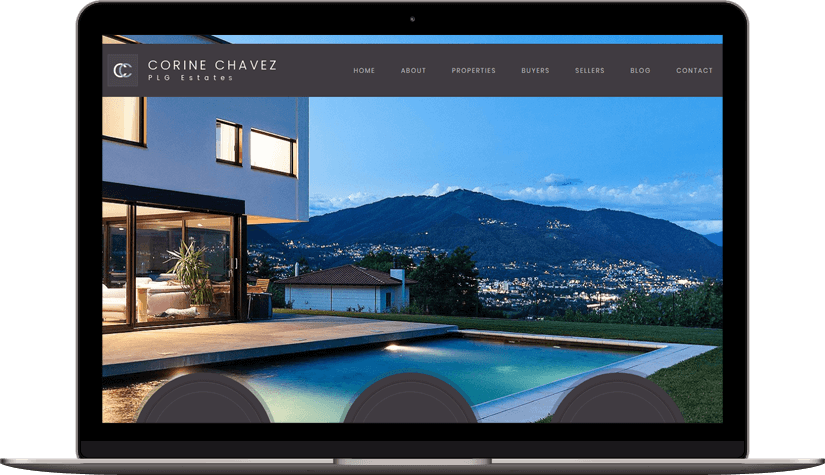 Corine Chavez makes excellent use of contemporary style elements such as prominent circular main buttons, cascading tile layouts, and mouse-over transition effects to package a dynamic showcase of Southern California real estate. The homepage provides a substantial serving of information for every visitor – from brief overviews of her featured communities, to regularly updated links to highlight properties on sale. Inner pages are no different, using clean and easy-to-read layouts to deliver comprehensive resources relevant to this market's exceptional real estate opportunities.
---
ChrisReisbeck.com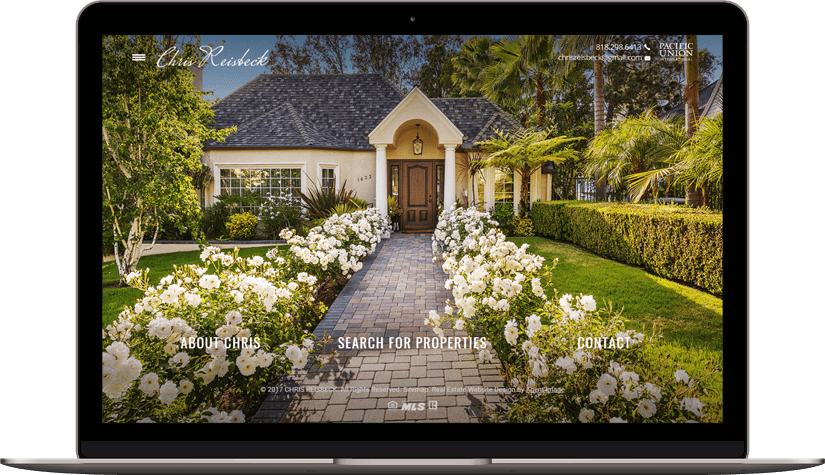 A minimalist design always says a lot about a website owner's dedication to getting results. The simple and straightforward homepage on ChrisReisbeck.com features no more than three main focal points, set against gorgeous, high-resolution property and area photography. Users will instantly find links to this real estate website's property search functions, Chris's profile, and his contact page. This does not mean that the website is bare, however. At the top left corner, users can click the subtly placed hamburger menu to dig through more site features, such as community and property highlight pages and informative client reviews.
---
The Best Design of November 2017
TeriPacittoGroup.com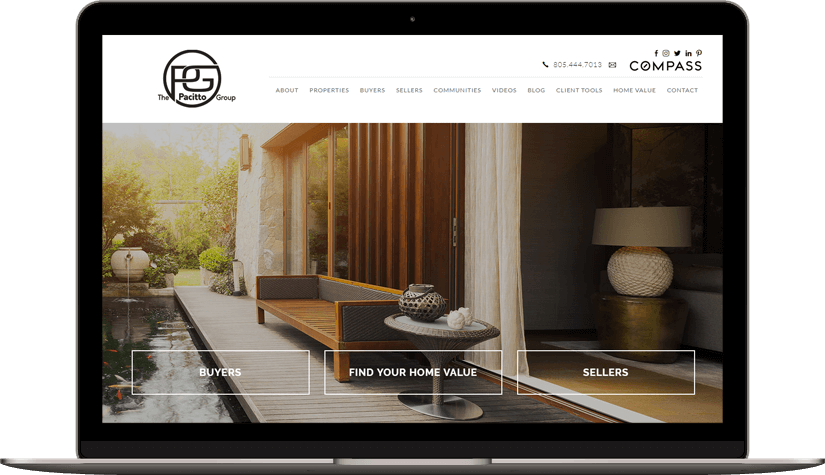 More than just your regular real estate brokerage firm, California's The Pacitto Group prides in its technological expertise. It shows on their feature-packed online platform, which stands out with one of the most eye-catching, modern designs you will find in the real estate website landscape. While square and rectangular elements are prominently used to keep content clean and organized, mouse-over animation effects and automated transitions keep the site dynamic and engaging. The website is loaded with resources crafted for the modern internet-savvy user, including a video gallery and a dedicated page for essential client tools.
Congratulations to November's best of the best!
We are very proud of these standout real estate websites and we are thankful to the clients whose creativity, strategic vision, collaborative spirit made these projects possible. We look forward to sharing more top-notch designs in the coming months.
Learn more about our services at Agent Image. Schedule a free consultation today!
Did you enjoy reading this article?
Sign up for more updates with our Agent Intelligence Newsletter!
We are committed to protecting your privacy.
Real Estate Websites for Agents
Learn which package works best for you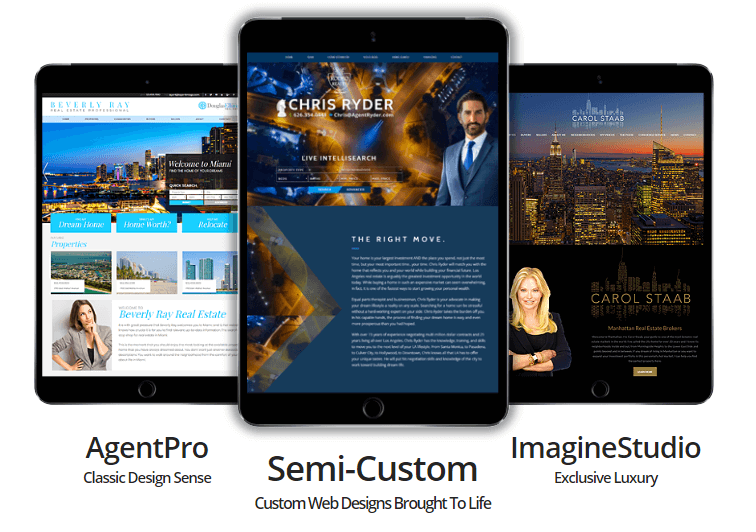 Learn More