Real Estate Website Design Award Winners of 2015
We've shown you our top 10 most unforgettable real estate websites of 2015. We've looked back over the design trends that made a splash throughout the year.. And we've shared with you what to expect in 2016 for website style and design trends.
Now it's time for something a little different.
Year after year, we produce the best real estate websites in the industry. This year alone saw some of the most creative and innovative designs we've ever produced for our clients to date.
As 2015 comes to a close, we want to shine the spotlight on our annual real estate website design award winners.
The Agent Image Design Awards are split into three categories: the Most Innovative Designs, the Best Designs, and the absolute Best Website Design of 2015.
The Most Innovative Designs of 2015
For the most innovative designs of 2015 we awarded two different teams. First let's take a look at the amazing-florida.com website.
Amazing-Florida.com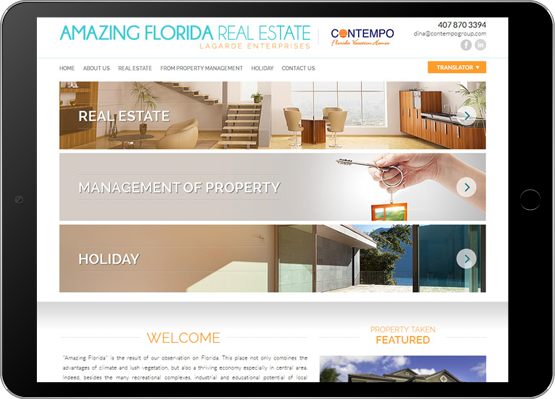 To create this website, our team improved functionality by adding interactive sliding tabs. In addition to the responsive features and professional-grade imagery, these creative sliding tabs earned this team a spot as one of the two Most Innovative Designs winners for 2015.
---
HoukPropertyGroup.com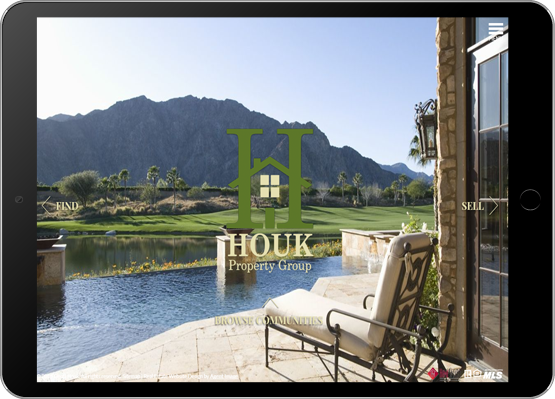 Brandishing the "less is more" design approach, this real estate website utilizes gorgeous high-resolution photos, large image tiles, streamlined landing pages to provide clients with depth and information. The result is innovative and engaging navigation that flows smoothly into a rich and informative user experience.
---
The Best Designs of 2015
Our next group of award recipients made the list not only because of their innovations but also because their designs combined both the best looking website designs and the most inventive. This award also went to two recipients.
SpectrumRG.com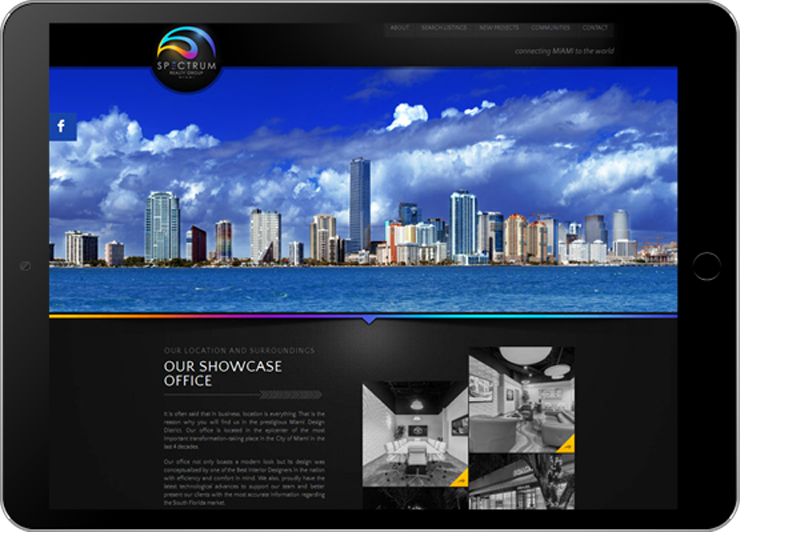 The moment you enter the SpectrumRG.com website, you will notice something that you have probably never seen before – the fullscreen background images change from black and white to color seamlessly.
That is just one of the many eye-catching features that earned the team who created this gem the Best Design of the Year Award. Explore the many interactive features of this impressive website design including their highly customized map.
---
GlobalValuation.com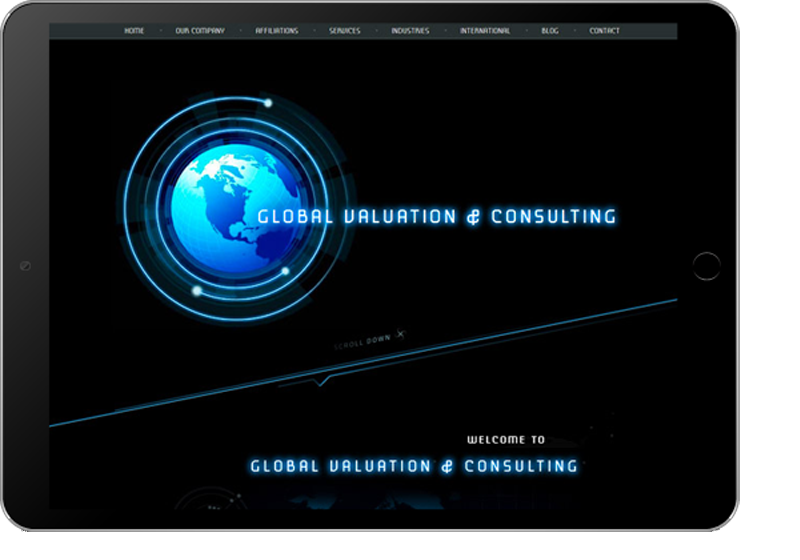 Unlike many of our other website designs, GlobalValuation.com is a company focused on offering financial solutions. Our team had to think outside of the box to reflect the business message of the company.
Using futuristic typography and the globe as a background image against an empty black 'universe' helped to portray Global Valuation and Consulting's ability to take their customers' finances to the next level. Neon blues and blacks add to this clever design, helping make it stand out as one of our best designs of the year.
---
The Best Design of the Year
HEEstates.com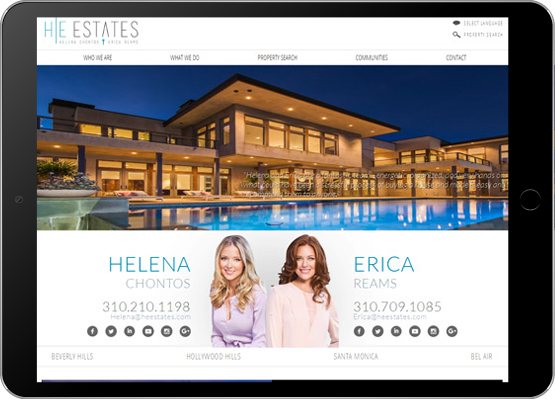 Shortly after entering the website you hear the voices of Helena Chontos and Erica Reams introducing their latest listing. The video playing back in the background leads straight into a virtual tour of one of their featured Beverly Hills properties.
That's just the icing on the cake. There is so much going on with this intricately designed website that you just have to check it out for yourself. When it comes to hitting the mark on all levels, this website certainly deserves the top marks.
Congratulations to our winners!
We are so proud of all of these websites and the talented teams that made them a reality. We look forward to another great year of top-notch designs from our Agent Image rock stars. If you would like to know more about our services at Agent Image or would like to schedule a free consultation, we are just one click away.
Did you enjoy reading this article?
Sign up for more updates with our Agent Intelligence Newsletter!
We are committed to protecting your privacy.
Real Estate Websites for Agents
Learn which package works best for you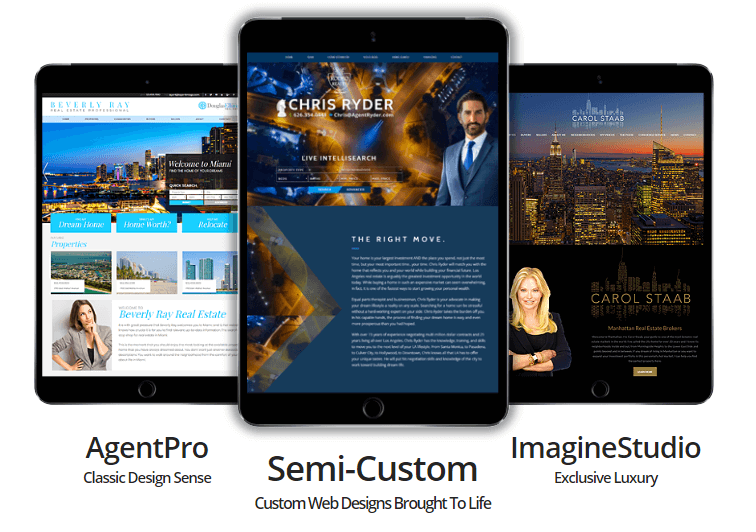 Learn More