10 Unforgettable Real Estate Websites from 2015
Some real estate websites that made a splash in 2015 will be forgotten as soon as the ball drops on New Year's Day. Others will be well remembered long into the future. What sets one type of real estate website apart from the other is the use of advanced technology to create an overall user experience.
In 2015 many web designs are being constructed for mobile devices and the best are opting for less text and more images and videos to send a message. It is on these forward-thinking web designs that we place our focus with this list of 10 unforgettable websites from 2015.
#1: Frank Prinzivalli.com

The agents at frankprinzivalli.com have created a unique art deco website design by using a geometrical patterned watermark throughout. It includes many of the latest techniques for an improved user experience like mobile capability, parallax scrolling, hidden menus, ghost buttons, communities tiles, and high quality full screen image backgrounds
#2: Bitton Group.com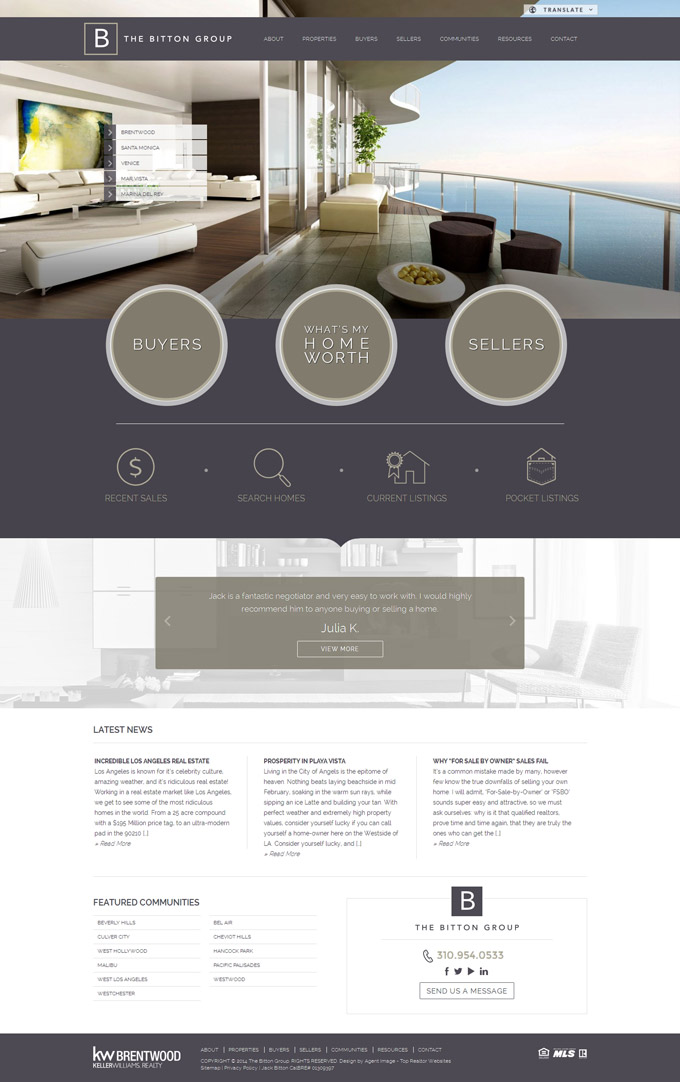 Elegance, class, and astute cultivation exude from the outstanding bittongroup.com real estate website. Seizing the advantage in current website design their website is made for mobile devices rather than adapting a desktop design to work with mobile devices. This site is stylish, to the point, and boldly targeted to the luxury buyer and seller crowd.
#3: Lux of Naples.com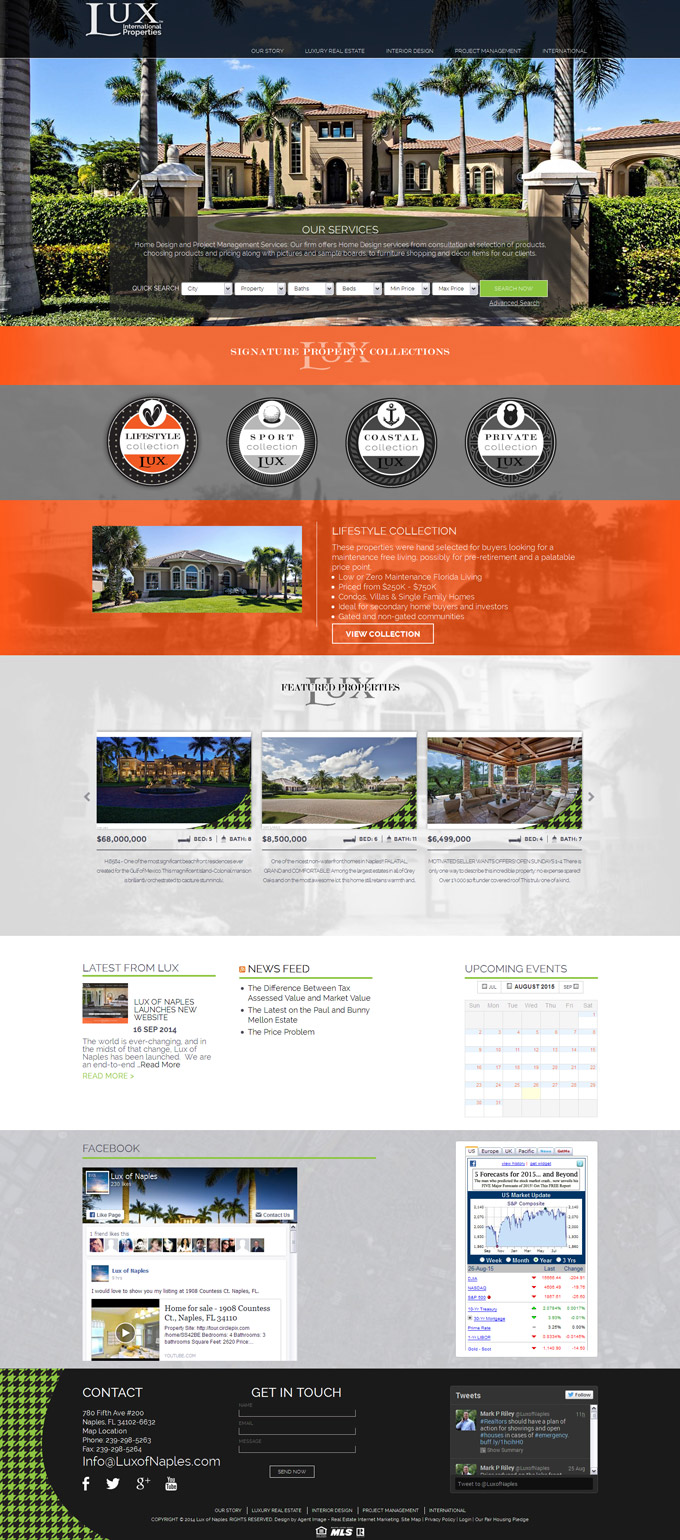 An effective use of text against gorgeous property images conspire to make this winning website from luxofnaples.com. The layout design is optimal for scrolling, drawing the eyes down the page with a clever use of color schemes, text, and top quality photos and animations. There is plenty to explore on the website even though it keeps the UI design simple and uncluttered.
#4: Texas Ranch Brokerage.com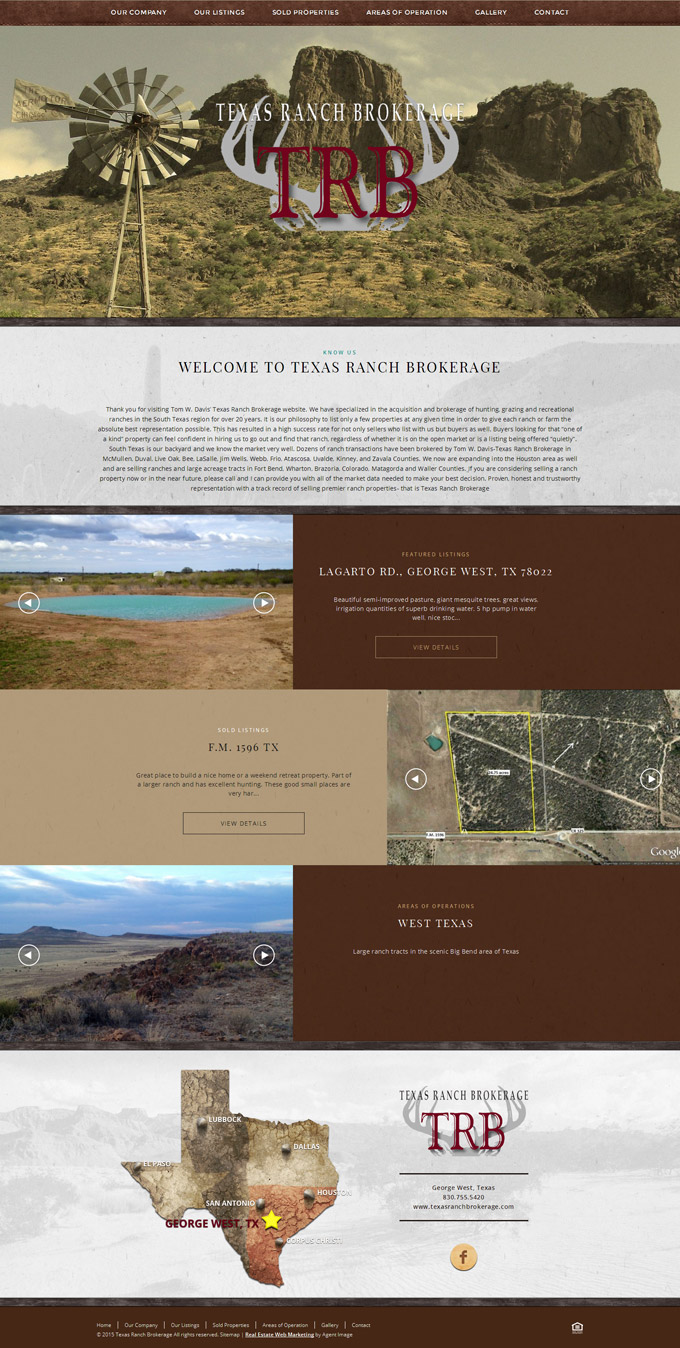 Big wide open spaces set against the backdrop of an even bigger sky are what you will find at texasranchbrokerage.com; at least that is what their website design says. From the moment you land on their home page, the impressive use of ranch property images as a scrolling full screen background behind their prominent logo does an excellent job of branding through website design.
#5: Parker Realty Group Fl.com

The first image you see when you land on the parkerrealtygroupfl.com website is an upward angled shot of a regal spiral staircase. If that doesn't say luxury, what does? Excellent use of full screen property photos of palatial estates with quick and easy navigation from the four animated action buttons give this sharp minimalist real estate website design an A+ in luxury branding.
#6: 4 Houses Realty.com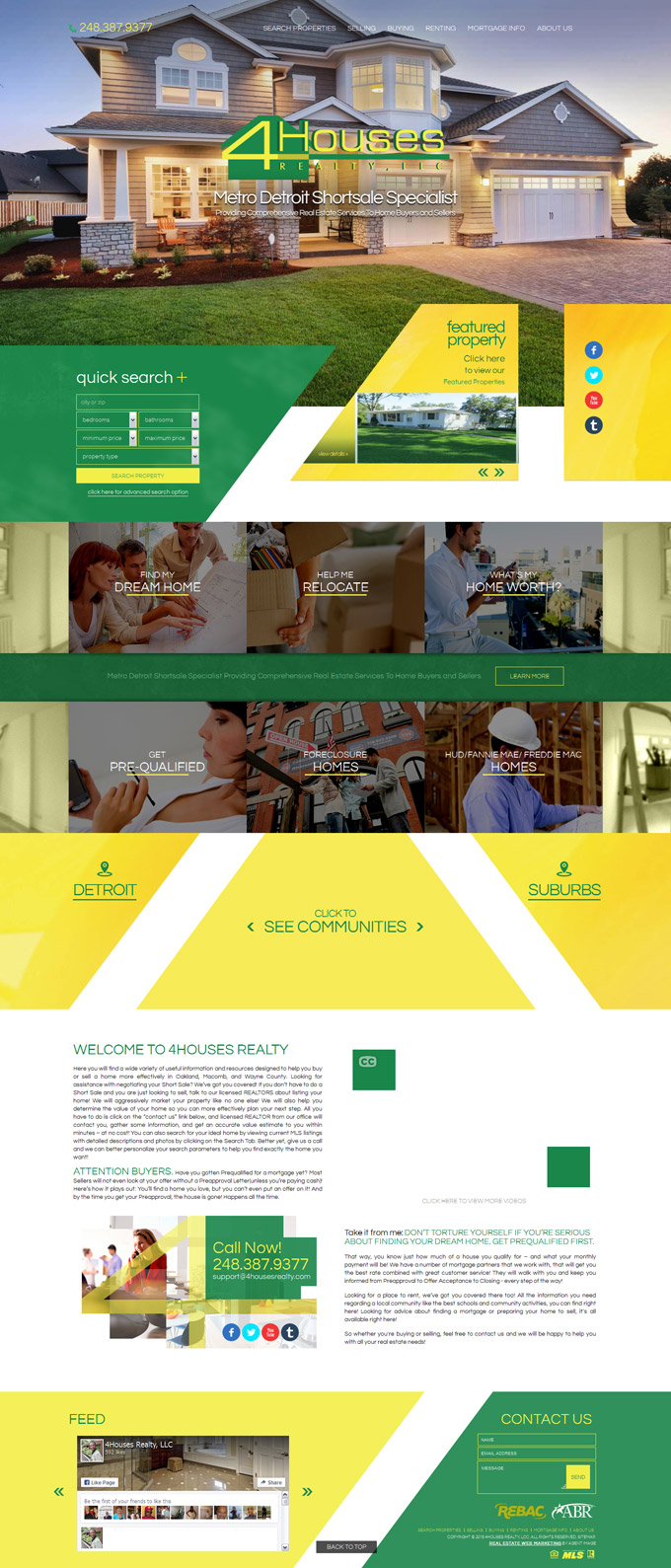 The 4housesrealty.com website also uses high quality full screen background property photos to enhance their real estate brand. They go an extra step by combining their own unique brand with the yellow and green color scheme that accents their web content and design patterns. The parallax scrolling technique is used to highlight the beautiful background property images while the text acts as hidden CTA buttons.
#7: Gatlinburg Experts.com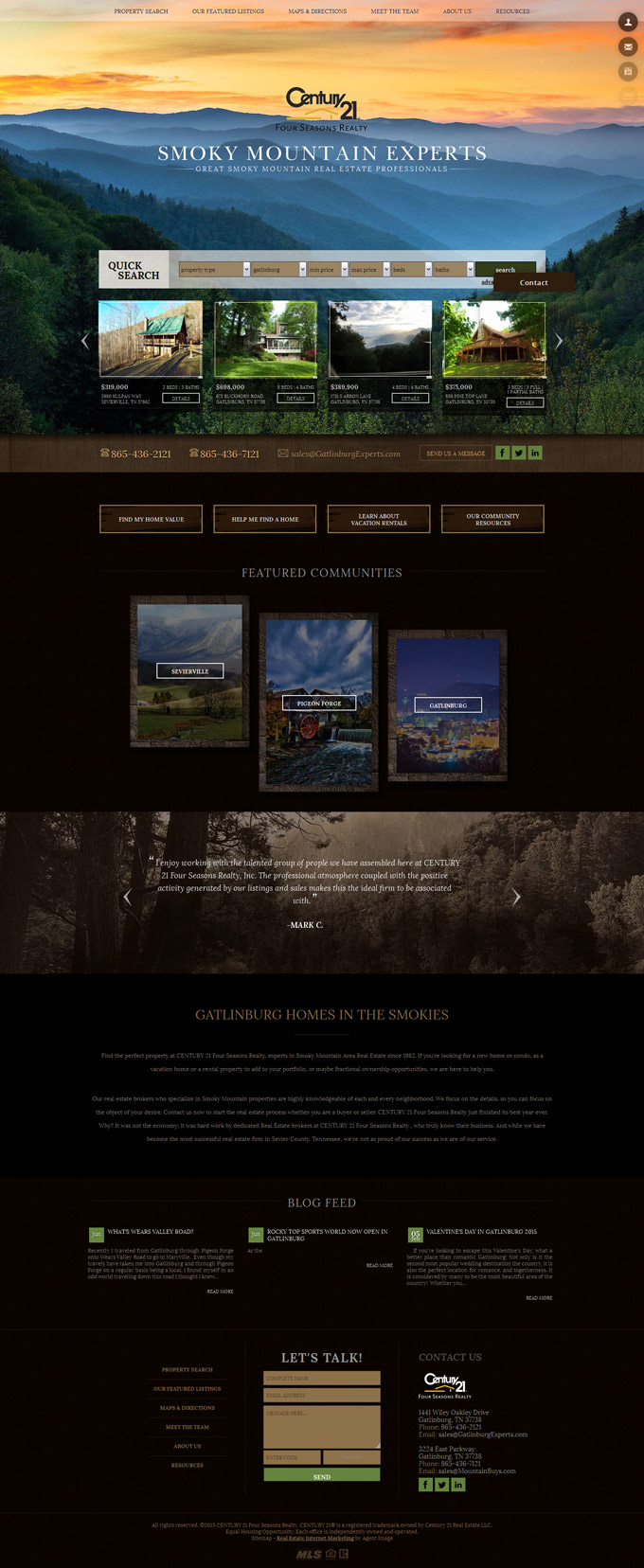 On the gatlinburgexperts.com website, they are taking customer service to a new level with a trending new innovation from this year. Their on-call web assistant allows you to schedule an appointment, share documents, make a payment, or just leave your contact details with them. The scrolling property tiles with listing prices combined with a first rate layout design make this real estate website a model for effective online marketing.
#8: Jalex Homes.com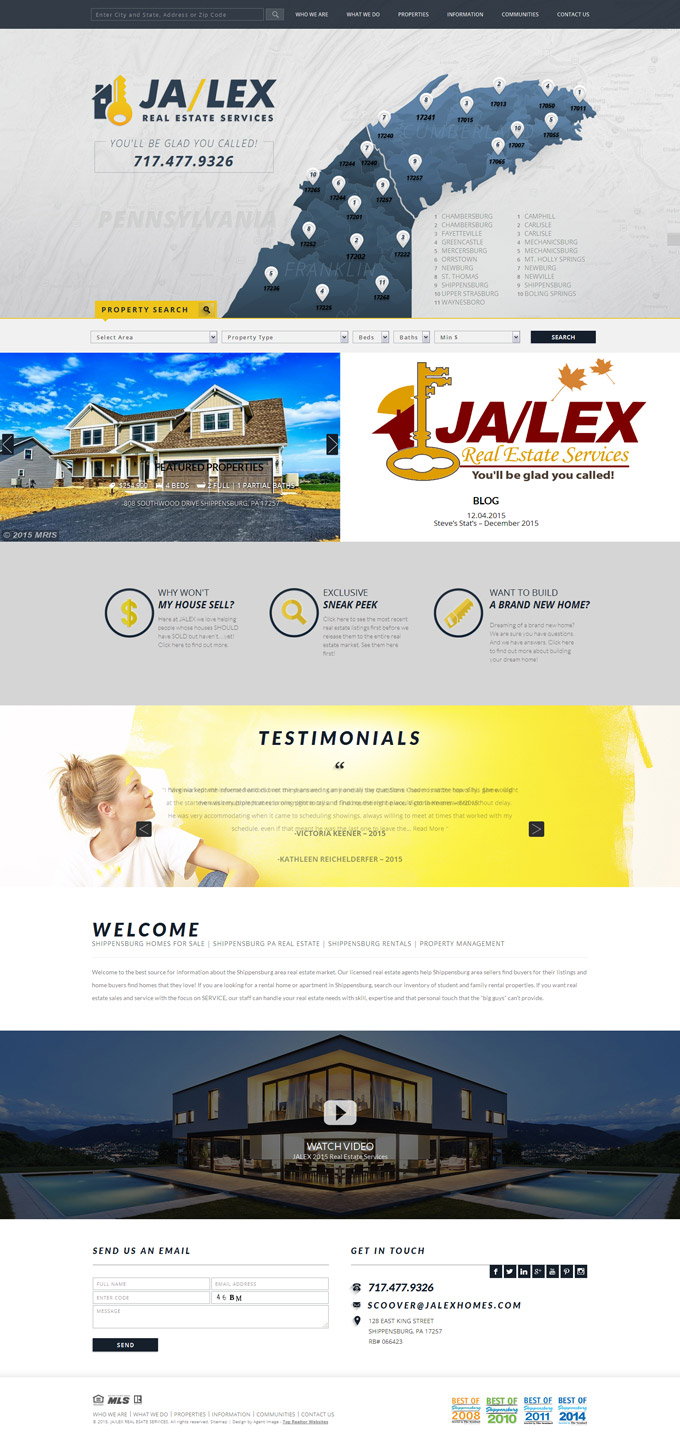 What part of Florida would you like to explore for real estate? The interactive map prominently displayed front in center on the jalexhomes.com website gives visitors a visual representation of all of the many areas in Florida that this real estate agency services. You can choose to do a quick property search or just click any area on the map to check out all of their listings.
#9: List it with Chris.com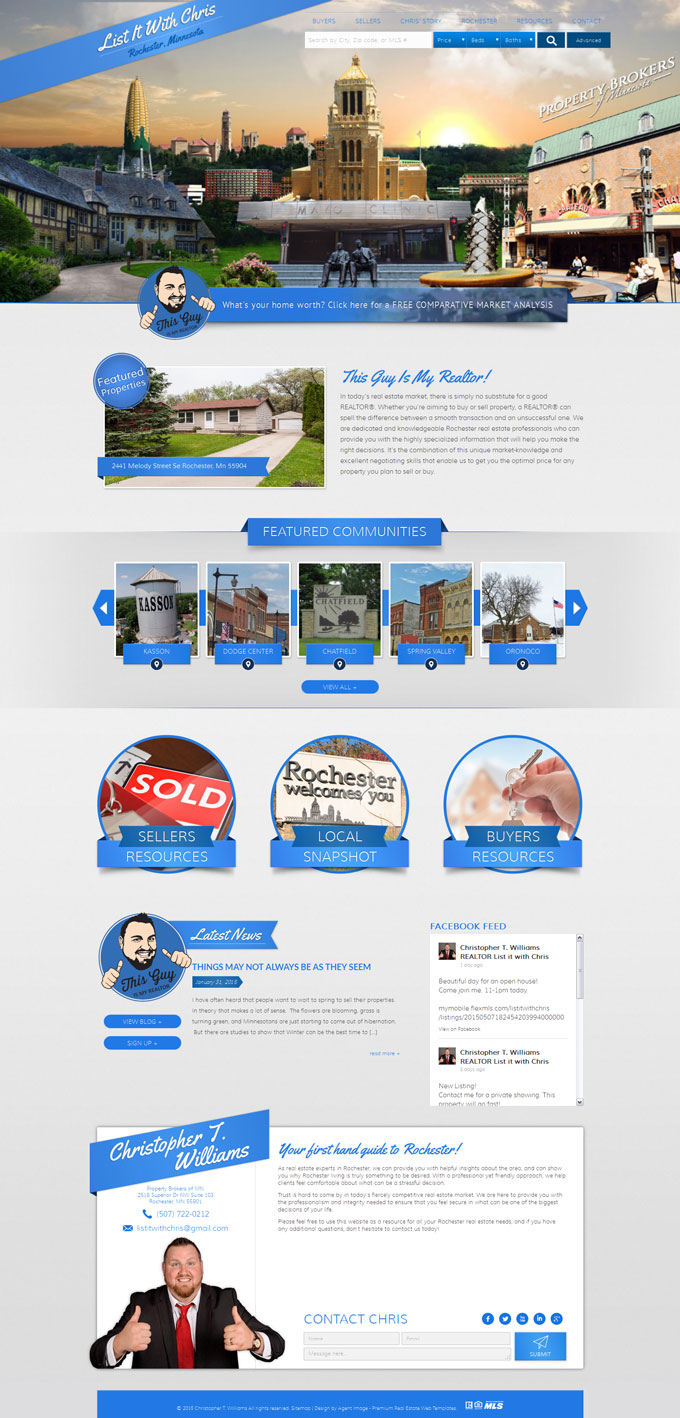 On the listitwithchris.com website you see a fantastic use of slow loading animation and animated buttons to reveal a fully loaded real estate website. The moving animated background highlights some of the great local attractions in the area using animated hover buttons. This website is far ahead of the game when it comes to website design trends that will last well beyond 2015.
#10: JMO Realty.com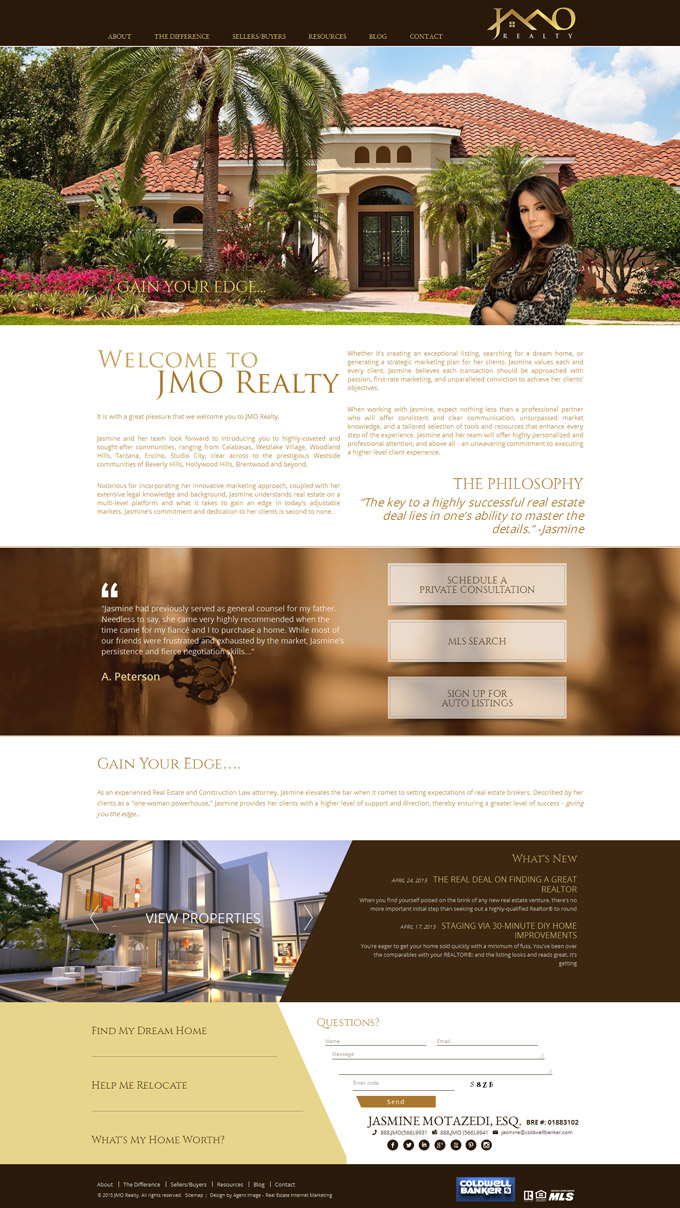 Finally in a spectacular use of design to represent a particular brand the jmorealty.com website is an excellent example of cutting edge innovation and upscale web design. The text and color schemes are all emblazoned with gold accents giving off a shimmering sleek quality to the overall website design. This website is in a class of its own.
Specialists in Unforgettable Real Estate Website Design
Year after year our team at Agent Image continues to lead the way to the future of real estate web design. From real estate agents and brokers who have fallen behind because of their outdated websites to those seeking to carve out a new niche market for themselves, we offer custom web design of the highest order.
The secret to our success is that our company is founded by and for real estate professionals. We know what it takes to succeed in the industry and we know how to create truly unforgettable real estate websites. For our clients we combine our expertise in both to dramatically improve the quality of their websites and the types of business that they generate.
All of these 10 unforgettable real estate websites were designed by our team of pros. Each design is specifically tailored to each client incorporating their vision with an online marketing strategy with proven results. Our holistic approach brings together the latest online marketing techniques with real estate industry standards and cutting edge technology.
Best of all, we are offering you a free consultation to discuss your options and how we can help your website make our list of the most unforgettable websites of 2016. Contact our team of specialists today so that we can start crafting your new and improved real estate website now.

Did you enjoy reading this article?
Sign up for more updates with our Agent Intelligence Newsletter!
We are committed to protecting your privacy.
Real Estate Websites for Agents
Learn which package works best for you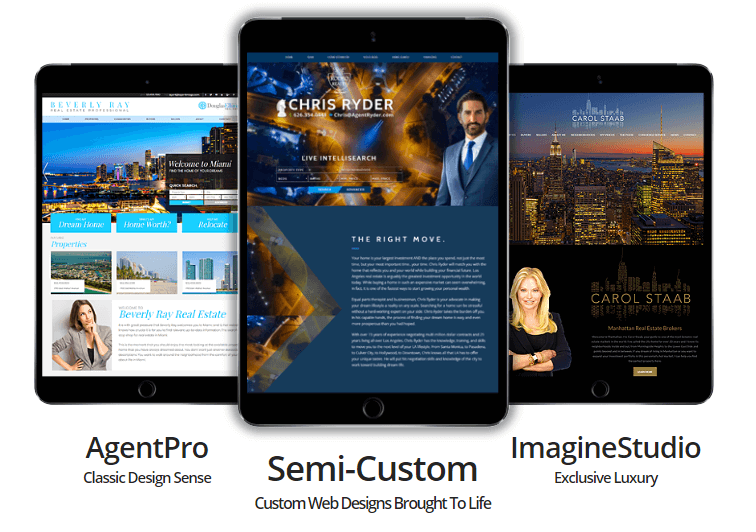 Learn More