Reel Your Clients In With Real Estate Videos
Update: Agent Image TV is no longer offering video services. If you are looking for real estate website and marketing services, please visit www.agentimage.com.
2011 has paved the way for the online video revolution and this year will be no different. YouTube users are expected to grow, so video marketing is bound to follow.
In the real estate business, agents and brokers use their blog or website to post the homes they are selling and advertise the services or communities they are specializing in. With real estate videos, you can create a podcast, video blog or YouTube video to help reach a wider market and inform people about your company.
However, as more businesses venture into video marketing, the creative aspect of it has become more crucial. Telling your story with images that engage and inspire allows you to truly leverage the power of video. Here are some ideas that you can use:
Video Tutorial
Educate home buyers and sellers by answering commonly asked questions about real estate, what to look for when buying a property, home staging and even DIY home renovations. The practicality of these videos gives more marketability as it caters not only to people who want to buy or sell a house but also to homeowners who are interested with home design. If you have one, you can also include clips of talks or seminars that you have given over the years.
Valuable Testimonials
Most real estate professionals rely on word of mouth to endorse their services or company. Feedback from past clients help reassure prospects when it comes to selecting which company they'd go for. You can collect live testimonials from clients and colleagues you have worked with, then compile them into a testimonial video.
Video Tours
Staging a home for selling should not only end with a scheduled open house. Take a video of the whole property as if you are touring a potential buyer. Make sure to note the best feature of each room but leave just enough suspense to lure prospects into wanting to see the property in person.

A neighborhood or community video is also an effective supporting material for the Area Info page on your website, so make sure you have this. This can be a tour-inspired video where you highlight the schools, malls and recreational places in the community. The neighborhood's rich history and landmarks can also be selling points. Like all businesses, selling a specific property is also about the location.

Optimize Your Video
Last year, geo-targeted local search has exploded and will continue to be a major trend for 2012, therefore, it is very important to publish your video on several distribution sites and tag them with location-related keywords.
These are just some ideas for your real estate video. You can add a few more to reflect your own style and creativity. And if you're too busy to do the shoot yourself, you can always get the help of a friend or hire professional videographers to do it for you.
Did you enjoy reading this article?
Sign up for more updates with our Agent Intelligence Newsletter!
We are committed to protecting your privacy.
Real Estate Websites for Agents
Learn which package works best for you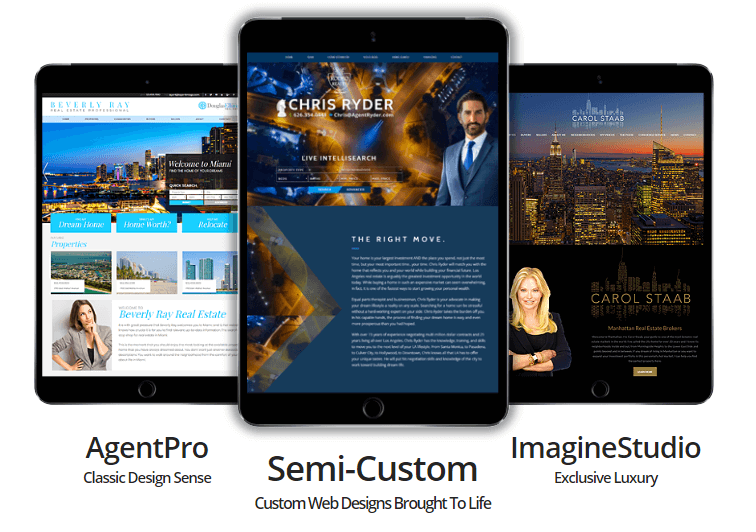 Learn More