Reinventing Real Estate Websites
If you search for "real estate website design" on Google, (we're on the first spot, by the way), chances are the first five pages contain sites that are all about WordPress and CMS-based websites.
The preference and gradual switch of business owners to own a website based on an easy-to-use Content Management System is perfectly justified because of the following benefits and more:
1. Dynamic and flexible.
Web developers love WordPress because of its flexibility.
Which means a host of cool things for you as a real estate website owner —blogging, custom search tools, IDX pages, social media integration, lead generation, newsletter, calculators, maps, videos, all in one place.
Turn on and off the technologies that you want. If you have specific site tools or functions in mind that you want your home buyers and sellers to use, your web developer can create a custom plugin for you.
2. Built for search engines.
Every post and content (text, video or image) can be tagged and optimized.
Since WordPress is primarily a blogging platform, there is a higher probability of appearing high on search results if your real estate entries contain the right amount of relevant keywords.
Aside from keyword density, WordPress also feature trackbacks and pingbacks on your posts.
3. Social media integration made easy.
With the use of a social plugin, WordPress allows you to send an update to Twitter and Facebook whenever you post a new house listing or a blog post.
This way, potential clients who follow you through your social accounts can easily visit your agent website when they see your update on their news feed.
With commenting enabled, your site visitors do not need to have a WordPress ID to be able to comment on your blog entry or inquire about a listing.
Your homepage can also display your real-time Tweets or your Facebook Like box.
4. Syncing with your real estate accounts.
When you post a new featured listing, WordPress can automatically repost it on Trulia or Zillow.
A plugin can also automatically break down your listing by city, zip code or price.
5. Scheduled posting.
Online visibility is dependent on the frequency of your posts and updates. With regular entries, search engines will immediately index your site and increase your page ranking.
Using the scheduled posts feature, you do not need to sit in front of your laptop every night to upload a blog post. You can even pre-write important content in case you need to go on a vacation for a week. This way, you can generate traffic even when you're not in the office.
6. Make updates yourself.
This platform is very user-friendly. Editing and uploading content are very intuitive.
For everything else, you can always ask your web consultant to help you make the changes you want.
And because this platform is open-source, the freedom from being tied to one website vendor and truly owning your website is now possible.
7. Customize to your heart's content.
Aside from being functional and navigable, it's essential that your agent website be as elegant and professional-looking as possible. You can opt to have a slideshow on your homepage to showcase your featured properties and make your IDX/MLS page match the overall look of your site.
With Agent Image OS, you get all the features mentioned above and more, fronted by a premium real estate theme that highlights everything you have to offer.
With the right look, tools and content, your real estate site can now propel your marketing efforts to success this 2012.
For more info on Agent Image OS, call our folks at 800.635.1231 for a free consultation.
Did you enjoy reading this article?
Sign up for more updates with our Agent Intelligence Newsletter!
We are committed to protecting your privacy.
Real Estate Websites for Agents
Learn which package works best for you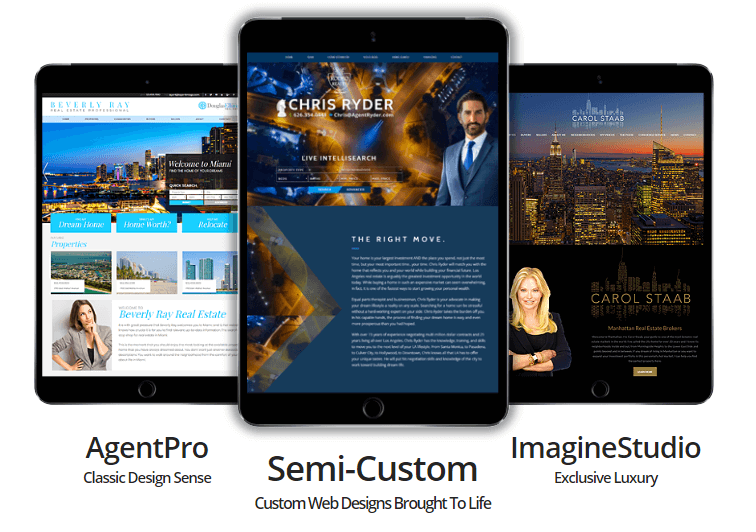 Learn More