Take Your Internet Marketing Strategies To The Next Level with AgentImage.tv
Update: Agent Image TV is no longer offering video services. If you are looking for real estate website and marketing services, please visit www.agentimage.com.
Are you having problems turning internet leads into clients? You can bring in more business by standing out from the crowd, and nothing accomplishes this as quickly and effectively as video.
At Agent Image, we have been at the forefront of online real estate marketing since 1999. With AgentImage.tv, we bring agents and brokers like you, easy and affordable options to add real estate videos to your site.
Agent Image introduces the following new products from
AgentImage.tv:
Active Video Tour: Property Videos
More dynamic than virtual tours, showcase sellers' properties and wow buyers with custom video walkthroughs.
AgentFilm: Agent Videos
Personally connect with your prospective clients and show them why they should work with you.
AgentPlaylist: Real Estate Video Galleries
Offer buyers and sellers a video website channel to learn more information about real estate.
Did you enjoy reading this article?
Sign up for more updates with our Agent Intelligence Newsletter!
We are committed to protecting your privacy.
Real Estate Websites for Agents
Learn which package works best for you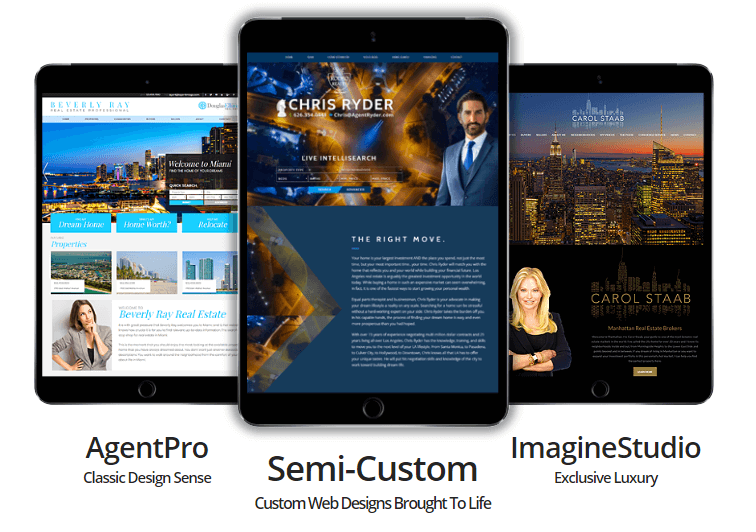 Learn More