The 10 Benefits of Blogging
Blogging is highly recommended for your business and to boost the SEO of your website. Not only does keeping a blog attract more potential customers, it can help you gain better skills and knowledge, and promote your business in ways you never thought possible.
Here are 10 ways blogging can help your business grow:
Increased Website Traffic
With each new blog post you create, you're essentially telling Google and other search engines: "Hey! My website's active! Come check out my new content that should show up on your search engines!" By having your site appear on more search engines, you're essentially paving the way for increased traffic.
The Social Media Factor
By posting on your social media pages about your blog updates, you're providing material that people can share on social media sites. This gives you wider exposure and a bigger audience that you normally wouldn't reach.
Establish Authority
If you deliver content that addresses common searches and questions clients may have, people will start seeing you as an authority. Consistently providing readers with helpful information will show them that you know your stuff, and will put you in a positive light.
Leave Your Mark
By publishing a blog post, you'll be leaving footsteps behind on Google and other search engines. People will be able to find your website if they see your blog post come up on the search engines, even if it was published months ago.
A Wealth of Information
By constantly posting on your blog, you're collecting information that can be useful later on. You'll be able to dig out a blog post that can answer questions, or serve as reference material for future clientele.
Customer Interaction
A blog can serve as a way for you to communicate with clients and prospects looking for properties in your target market. Intertwine your blog and social media posts to encourage engagement on both platforms.
Maintain Interest
Every time you publish a blog post, you're giving customers up-to-date information that will remind them about your business. Instead of having a static website, a blog will provide a window for people to see what's going on behind the scenes.
It's Personal
Publishing blog posts will give off a "personal touch" that just might be what gives your business the edge over competitors. By blogging, you're showing potential leads and existing clients that you're passionate about real estate and helping others find their dream home or property.
Better Writing Skills
Last but not least, you're honing your writing skills with every blog post you create. This will allow you to communicate better and get ideas across more seamlessly, an invaluable skill to have even outside of business.
If you are too busy however to write consistent blog articles (once per week is good or more), consider our blogging packages which will make life so much easier for you while ramping up the content on your blog and boosting your website's SEO. Check out this page for more info.
Did you enjoy reading this article?
Sign up for more updates with our Agent Intelligence Newsletter!
We are committed to protecting your privacy.
Real Estate Websites for Agents
Learn which package works best for you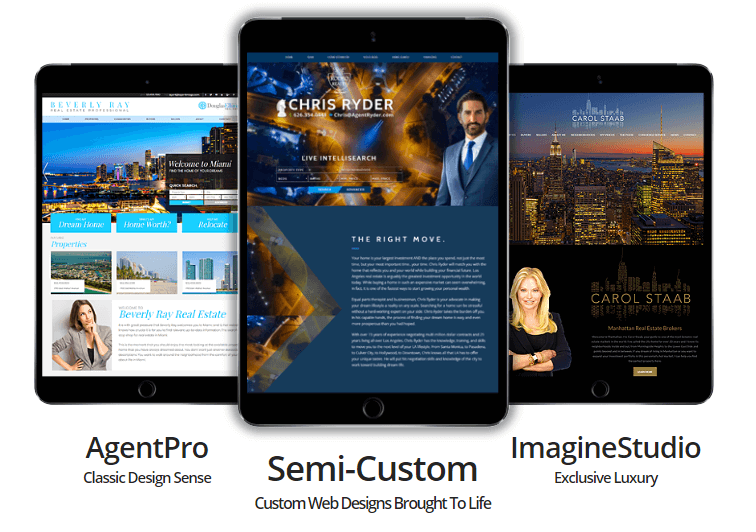 Learn More