The Rise of Eco-friendly Homes
Traditional home building, also known as brick 'n sticks construction in American construction, has now taken the back seat when it comes to the latest trends in construction. Builders have taken into account advanced construction techniques that are not only cost-efficient but also energy-efficient and environment-friendly.
With this implementation in sustainable designs, a number of materials, shapes, and shell structures are being experimented with.
Shipping Containers
House and building shells from recycled cargo containers are popular in Europe, Australia and the West Coast because of the materials' durability. After all, freight containers are designed to carry heavy loads, withstand harsh environmental conditions during transport, and stacking into high columns. Their availability across the globe and in most docks contributes to low-cost acquisition. As the use of these containers become trendy, designers are constantly coming up with their best aesthetic ideas to make their freight container projects unique. One example is a 3,000 square foot container home in Los Angeles featuring compartments with full-length windows looking out into a koi pond at the complex center.
Barns
The rustic ambiance of barns has inspired most designers to play around with the architectural heritage of such sites. A growing trend in the East Coast, barn restoration sometimes happen on their respective farm lands while some architects have taken on the task of moving them interstate. Some barn-turned-houses have also maintained their farm-style design with exposed beams and brick patio, while some are completely converted into contemporary homes with lofted spaces. This just goes to show how an old smelly, barn can turn into a eclectic and cozy home.
Erdhaus
German for Earth House, an Erdhaus is built by digging out the perimeter where the house will stand. From the dirt and mud dug out, bricks are formed and stacked to become the building material itself. Widely popular in Europe, this technique is also starting its way onto the grounds of the United States. Another interesting fact is that this technology dates back to the Neolithic times. Such process eliminates most construction steps that are hazardous to the environment and that cause a huge dent on the developers' pocket.
Modular Homes
From the word "module", a modular home has been built in parts in a separate facility. Unlike a manufactured home, all the parts are built in closed areas where they were not harmed by the environment's conditions. A pre-made foundation is then placed on site along with all the other prefabricated parts. This technique is very cost-efficient since everything is made inside a factory.
Almost anything and everything now can be reused to build a modern eco-friendly house. Green design is an attractive selling point that will surely impress home buyers who are looking for a truly unique home.
For more articles on green design and eco-friendly real estate, like us on Facebook and on Twitter!
Did you enjoy reading this article?
Sign up for more updates with our Agent Intelligence Newsletter!
We are committed to protecting your privacy.
Real Estate Websites for Agents
Learn which package works best for you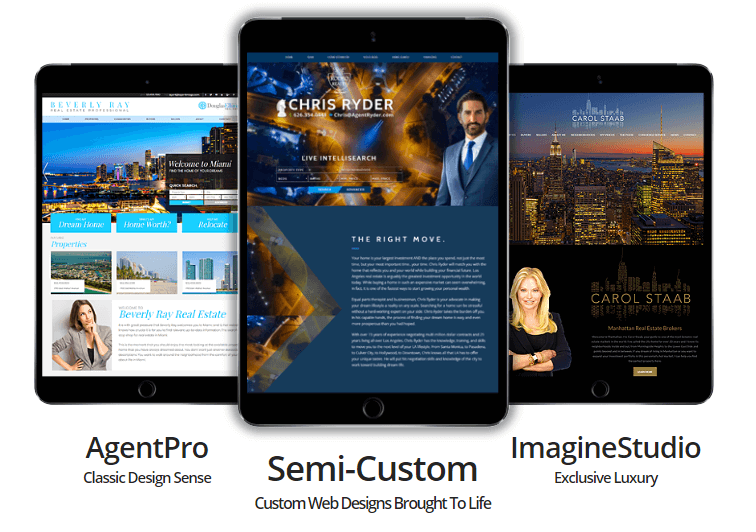 Learn More