Tips on Launching Your New Listings
New listings are always good news. However, there are certain steps that you have to take to make the most out of them. With internet marketing, there are several ways to update potential clients about the latest properties.
Here are some reminders when it comes to a new listing which will help you market your brand and your real estate agent skills more efficiently:
Post high quality photos. Also, make sure that you have seasonal images to showcase how lovely the property looks at different times of year. Experiment with indoor and outdoor shots, different angles, and even twilight photography. More than market value and statistics, home buyers will be drawn in by awesome photography.
Include a new listing section on your website. Create a page where people can easily look at your latest listing. As always, be detailed in your descriptions by including facts and trivia about the community and/or neighbourhood. Also include those quality photos we mentioned and add a video of the property. You may also activate email notifications for interested web visitors with every new listing.
Have a follow-up plan. Set it up within 30, 60, or 90 days so you know when to communicate with your sellers. Make it part of your marketing efforts to keep your correspondents informed. This adds a professional and brand-credible touch to your marketing.
Expand your exposure. Go out of your way and post your newest listing on other viral sites such as your own YouTube real estate channel. Get to know the advantage of video marketing with the use of property listing videos. (Update: Agent Image TV is no longer offering video services. If you are looking for real estate website and marketing services, please visit www.agentimage.com.)
Send thank-you notes. In this Internet age, you might say that it's already fairly uncommon for people to send handwritten notes, but it adds a nice personal touch. It also shows that you are a more sincere and personable agent and will definitely separate you from the rest.
Finding new ways to spread the word about your listings is just part of the exciting process of real estate. It's a great way to innovate the marketing process and to learn about new market trends among prospective buyers.
For more advice on how you can improve your online marketing for new listings, call us at 1.800.492.6777 x 560.
Did you enjoy reading this article?
Sign up for more updates with our Agent Intelligence Newsletter!
We are committed to protecting your privacy.
Real Estate Websites for Agents
Learn which package works best for you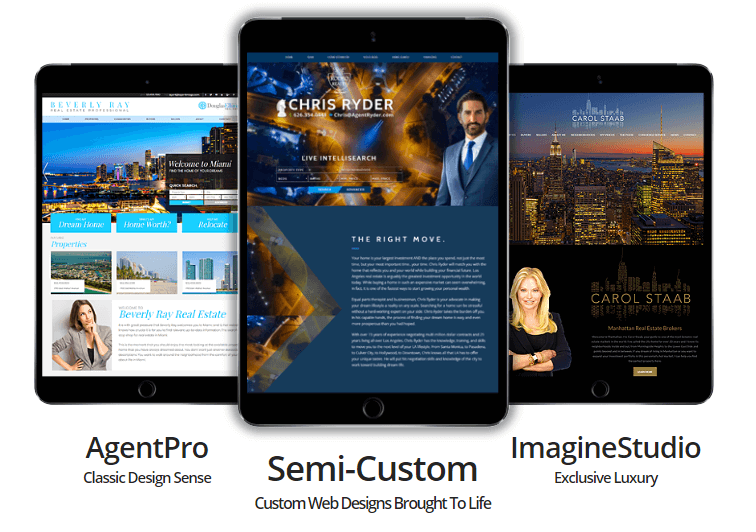 Learn More