Top Tips to Help You Maintain Your Social Media Presence
There's no denying social media's relevance for organizations and corporations today. They are extremely valuable communication tools that help companies stay in touch and interact with their target audience. This innovative platform is extremely strategic as well, especially given the fact that over two thirds of internet users in the U.S. regularly use a social network.
So if your organization is opening a social media account, it would be a waste if it isn't maintained properly. To avoid missed opportunities, here are the crucial aspects of maintaining a social media account that you should take note of:
Set up your social media profiles.
All your social media profiles should be completely filled out. There are two elements that come into play here: your Company's visual representation (color scheme, profile photo) and the copy (tagline, biography and call to action), which should clearly state what your company is about and what services you offer in the most concise way possible.
Start connecting top pages relevant to you.
On Facebook: "Like" and "Follow" organizations that are related or similar to your organization.
On Twitter: Create lists – this function allows you to organize your followers, recommend content, and measure your influence.
On Google +: Create and widen your influence circles.
Start a conversation with your followers.
Keep on sharing your content! Make sure to comment on your blog posts, interact in online groups relevant to your business, and so on. You'll want to remain conversational and open throughout to start creating a dialogue with your online following.
Create a Content Strategy
Create good content.
You know what they say: Content is king! And though there are a lot of factors that affect what classifies as good content, you can start by doing the following things:
– Make your headlines concise and with as much impact as possible.
– Accompany posts with images that are of great quality that relates to the article.
– Keep it short and sweet.
– Don't forget to include a call to action component that will tell your audience what you want them to do after having read your post or having read about your company.
Make shareable content and post them on your social media accounts.
One of the best things that could happen is for your content to be shared so much that it becomes viral, spreading all over the internet like wildfire. To help make this happen, you need to set the scene. Make sure that your audience has all the tools he/she needs to share the content with ease. Conclude your posts with a question to spark a conversation with your audience. More importantly, share your posts on your social media accounts like your Twitter or Facebook. This increases your inbound links by up to 149%.
Curate content from well-respected blogs in your niche.
Subscribe to Google Alerts and social mention to track your reach. Subscribing to blogs that post content similar to yours is also helpful.
By posting relevant links to your website's landing pages, you increase your chances of generating leads by at least 90%. Not too shabby!
Schedule how often content is released.
Scheduling your content is extremely important as it allows you to have a constant stream of posts that readers can expect throughout the week, ultimately improving reader engagement. Scheduling in advance also gives you more time to come up with new content. Use sites like Buffer and Hootsuite to post your entries for you on scheduled posting dates.
Go beyond sharing and promote.
When it comes to releasing content, one rule of thumb worth remembering is to have one promotional post for every 10 posts to spread the word of your recent listings without overwhelming your audience. Make sure to post your blog's link to your social media pages to help convert your followers – who initially follow you because of your outstanding content – into potential clientele.
If your schedule is super busy and you find that you don't have time to schedule and engage often in social media, Agent Image can help! We offer social media packages to keep your various social media pages running constantly with engaging content. Read more here and contact us for a free consultation!
Did you enjoy reading this article?
Sign up for more updates with our Agent Intelligence Newsletter!
We are committed to protecting your privacy.
Real Estate Websites for Agents
Learn which package works best for you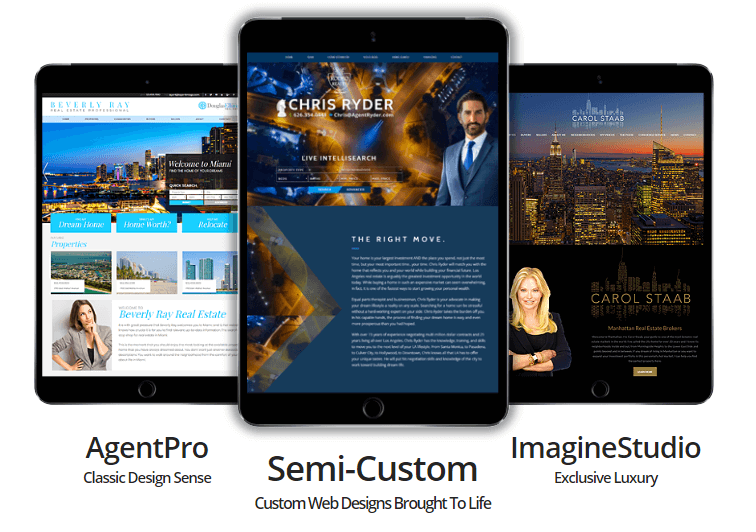 Learn More