Topic Ideas for Your Real Estate Blog
Whether your real estate business is still experiencing growing pains or has already carved a name for itself, one thing is for sure: blogging offers many benefits to your product or service and generates consumer interest, resulting in added awareness. However, while blogging regularly can be advantageous to your business, it also presents challenges such as what to blog about.
Making sure your blog topics are fresh and relevant to your readers is vital when forming a good impression that will be a key factor in determining whether or not they will visit your blog again. Here are 21 suggested blog topics you can refer to that will keep you blogging away:
The Scoop on the Neighborhood – Discuss trends and market conditions of a particular residential area relevant to your potential customers.
Incentives for Home Buyers – Talk about the perks you offer home buyers to entice them to do business with you.
Real Estate Legislation – What buyers need to know about the law and changes made to it.
Why You're Better Off with a Realtor – The pros of contacting a professional when buying or selling your home.
My Success Stories – Do a little grandstanding and share testimonials of your happy customers.
How to Use Social Networks – Give tips on making the most of Facebook and Twitter.
New Technologies – Share the latest technology that will help promote listings, such as QR codes and app tools for real estate.
Special Offers – Highlight value-for-money offers in your area.
Questions to Ask when Buying a Condo – A list of queries you should always be armed with.
Things to Consider when Buying Your First Home – Itemized checklist that covers everything from budget to backyard.
Why You Should Buy a Home in 2011 – A list of reasons why it's a buyers market.
Uncovering Hidden Charges – What other expenses to expect that accompany the purchase of your condo or home.
Hiring a Home Inspector – Tips and reasons why it is important to have your house inspected before purchasing.
Ways to Finance Your Home – Discuss various payment schemes and financing options available to potential buyers.
Make Sure the Price is Right – How to correctly and competitively price your home.
How to Prep Your Home for an Open House – Tips on fixing up and decorating your home to look its best.
Adding Value to your Property – Home improvements you can make that will increase the market value of your home.
Why Isn't Anyone Interested – Troubleshooting guide that could explain why your home isn't selling.
Investing in a Photographer – Why it pays to have a professional shoot your home for highly effective listings.
Things to do in the Neighborhood – Highlight activities and points of interest that will entice buyers to invest in a home in a particular neighborhood.
Tips for Interviewing a Realtor – Questions you should ask real estate agents before doing business with them.
For more advice on all your real estate needs, contact internetmarketing(at)agentimage(dotted)com or call 1.800.492.6777.
Did you enjoy reading this article?
Sign up for more updates with our Agent Intelligence Newsletter!
We are committed to protecting your privacy.
Real Estate Websites for Agents
Learn which package works best for you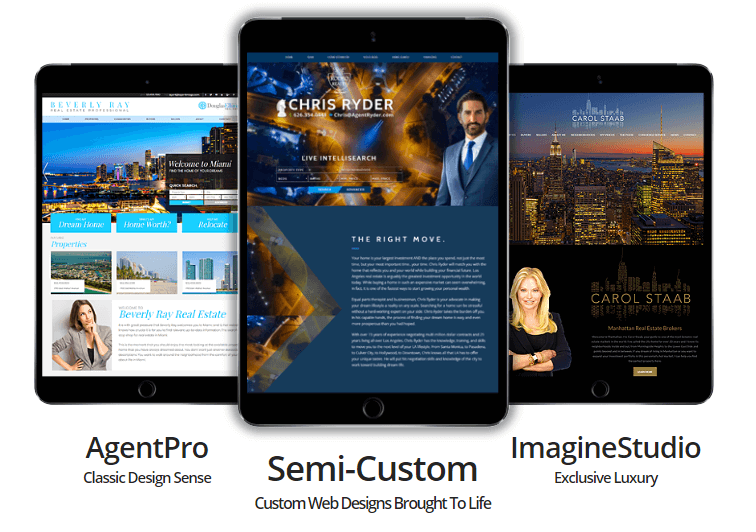 Learn More