Topic Tips for Twitter
Sometimes things must be done differently in order to get results. For agents who frequently use Twitter, you already know that it's a good social networking tool to keep in touch with clients, but did you know that it can also be used to boost visits to your website?
Take the company, Gaia Essentials, for example. This small organic skin care products boutique participated in a Twitter Treasure Hunt created by Peninsula Shops. Twitter users were asked to name an ingredient in one of their soaps for a chance to win a $25 gift certificate. Visitors flocked to Gaia's website to find out the answer. The result? A 400% increase in website traffic in a matter of hours, with many sticking around to make actual website purchases.
You can boost traffic to own your website using a similar strategy. Entice Twitter followers with a trivia prize giveaway. Ask questions where the answers can only be found within your property listings. Then, announce the lucky winner on your Twitter and reward them with a small prize like a store gift certificate or useful home item. Not only will this increase traffic and get eyeballs looking at your listings, it's also an excellent method for getting both old and new visitors to explore your site.
Tips on Executing a Trivia Giveaway:
When you announce your trivia prize giveaway, be sure to add a hash tag (#) to identify people responding to your trivia. You can use your name in your hash tag or something creative.
Your initial tweet can be something like this:
Win a Roomba vacuum! Find the historic lake home on my site: http://bit.ly/ceZTjr and tweet the link with this hash tag: #realtortrivia
Shorten your website link to fit within Twitter's 140 character limit by using http://bit.ly. You can also learn more about Twitter tips and hash tags by visiting: https://business.twitter.com/en/basics/what-to-tweet.html
To find the people responding to your trivia, just go to http://search.twitter.com and type in the hash tag you used in your initial announcement. You can then choose the winner that responds first or most creatively.
To get more exposure for your Twitter trivia, feel free to post the announcement on your Facebook account and outgoing emails too.
Twitter can be used in many other ways to get visitors to notice your website as well. You can tweet about new listings or the schedules of upcoming open houses. If you want older listings to get a boost in viewership, you can tweet about a significant feature of that property and link to that property listing. Also, posting community events is a great way to keep your clients updated on the latest news. With a little help from online services like Twitter, you can drive traffic to your website without too much effort on your part. If you have any questions regarding Social Marketing for your website, please contact our Internet Marketing Specialists at 1.800.635.1231
Did you enjoy reading this article?
Sign up for more updates with our Agent Intelligence Newsletter!
We are committed to protecting your privacy.
Real Estate Websites for Agents
Learn which package works best for you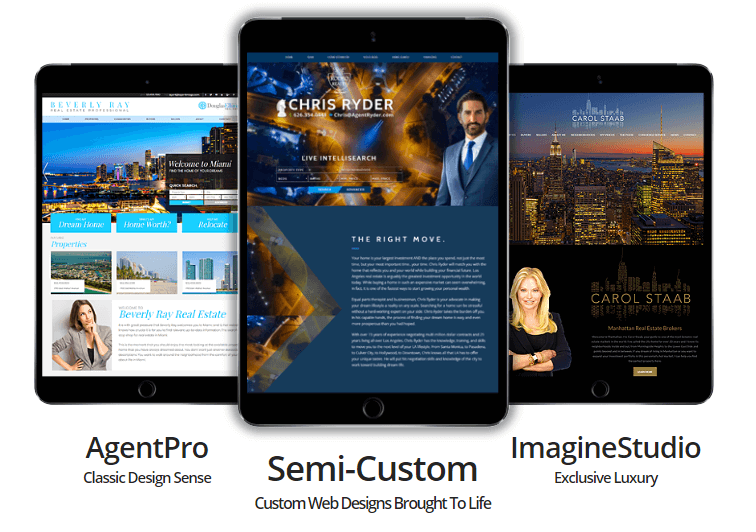 Learn More