What Is Your Website Strategy for 2011?
With the real estate industry slowly but surely crawling out of its rut, there couldn't be a better time than now to evaluate your business productivity and make changes to improve your future. With more and more business being done online, your real estate website would be the most logical place to begin. Agent Image suggests some strategies that will help you get the most out of your agent website and keep productivity in motion:
Create Impact Through Lead Generation – The moment a potential customer lands on your site, you want to capitalize on that opportunity. Start by having lead generation forms on your homepage and inner pages that ask for basic info like name, number and email address. Agent Image websites have forms placed throughout various pages, but you can extend this further via newsletter or blog sign-ups, detailed inquiry forms or even via social media links. Update leads of future listings based on their query or search criteria and build a database of buyers and sellers who have visited your site.
Always Highlight Call to Action Areas – Engage your potential client by offering special deals in return for their contact information. For example, you could tell them you will waive a percentage of your fee just by providing you with their phone number or providing referrals.
Automate your Email – Since you have a million other things to attend to, setting your email to send automated updates to clients and making use of landing pages to incubate leads can work wonders. It also saves you the cumbersome task of having to manually do so. However, it is important to note that serious inquiries should all be addressed personally. To find out how to automate email messages, contact support(at)agentimage(dotted)com.
Diversify Your Content – The most effective real estate websites are the ones that fully integrate video, blogs and social media and allow visitors to learn as much about you as they can. Aside from showcasing your listings, videos on your website can provide a preview of your personality and what you offer. Your real estate blog can provide a portal into details of your expertise and links to your social media sites can show others what people are saying about you and your company.
(Update: Agent Image TV is no longer offering video services. If you are looking for real estate website and marketing services, please visit www.agentimage.com.)
Obtain Feedback – Knowing what visitors think of your website is a fundamental key to its success. Is the content useful? Is it relevant? The most convenient way to get this is through an online feedback form. Ask your visitors to rate your site and, where applicable, to give suggestions on how you can improve it. Knowing where your website stands versus your competitors will come in handy when deciding what content to delete, add or change.
For more advice on implementing a solid website strategy, contact Agent Image at 1.800.492.6777 x 543 or send us an email at [email protected]
Did you enjoy reading this article?
Sign up for more updates with our Agent Intelligence Newsletter!
We are committed to protecting your privacy.
Real Estate Websites for Agents
Learn which package works best for you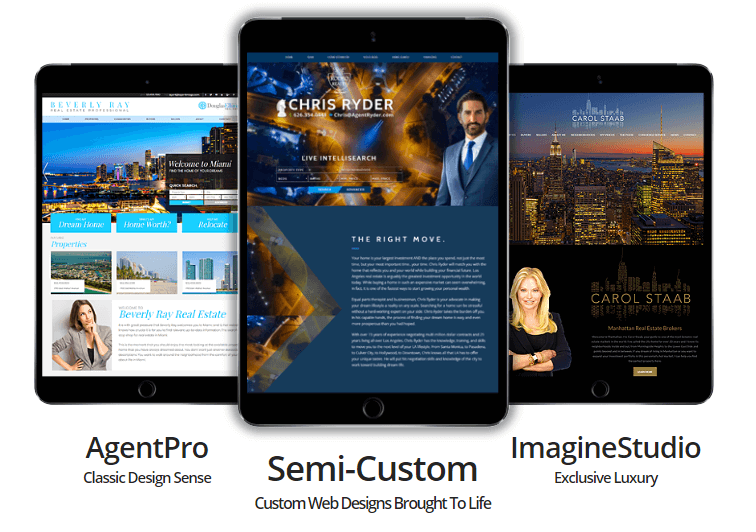 Learn More