10 Best Real Estate Websites For September 2022
The hectic summer real estate season may be over, but the hustle never stops for ace agents like you. That's why you need a website that works as hard as you do.
If your current website isn't up to the task, now is the perfect time to revamp it. Luckily, we've got 10 top-notch websites that can serve as inspiration for your redesign.
LivLux Living
Bellevue, WA
Liv Lux Living believes that how you live matters just as much as where you live. This experience-based approach to real estate sets this team apart and we made sure to reflect that on its website. The first thing that strikes you about TeamLux.Live is its refined look, from the textured background, to the stylish photography, to the sleek layout. Thoughtful touches, like how call-to-action buttons and selections turn gold, further elevate the site's aesthetic. At the same time, features like its "Terroir" section — which features properties in lifestyle-oriented locales — bring to life the team's promise of service beyond real estate transactions.
What's unique about this website? Each corner of this website is packed with clever design decisions, including the main menu button, which is rendered as a contemporary lamp — a nod to the agency's strong interior design expertise.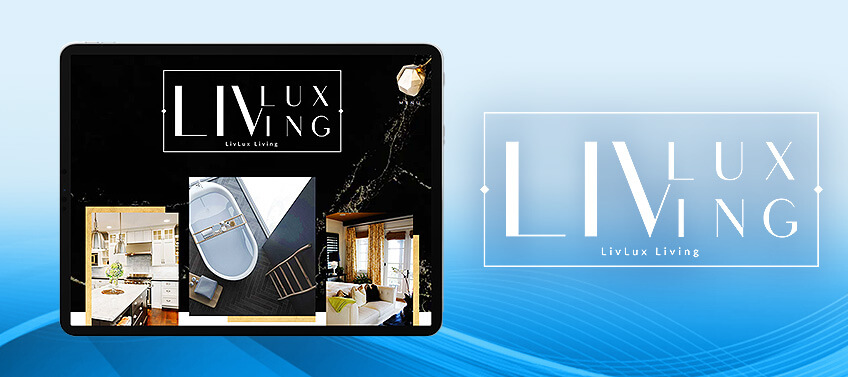 Juan Rubio
Henderson, NV
Juan Rubio's website, TheWolfOfRealEstate.com, tells you everything you need to know about this young and successful agent. And his website is naturally an extension of his assured personality and impeccable taste. The black-and-white palette exudes credibility, and the straightforward navigation gives visitors assurance that their transactions will be completed seamlessly. As one of the most successful young agents in Nevada, Juan understands the importance of social clout, so we built a section that showcases his YouTube and Instagram feeds in one place.
What's unique about this website? Juan's social media buttons are neatly stacked in a column to the right, making them visible no matter where you scroll without cluttering the site.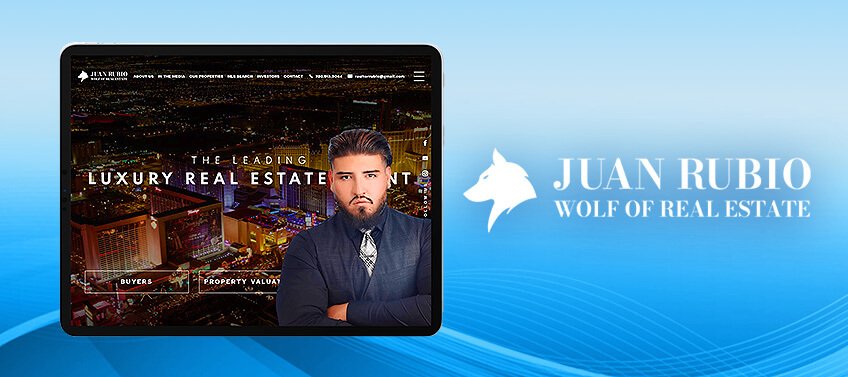 Isabella Scheuermann
Miami, FL
Isabella Scheuermann is all about luxury — not just with the properties she sells, but also with her new website. It's hard to miss the aspirational video montage of multi-million dollar homes, stunning beachfront properties, and glittering skylines, but look closer and you'll find other deluxe design touches, too. For instance, notice how silk textures are incorporated into the background and how the color silver is used as an accent color. Given Isabella's inimitable service, we also included her stylized initials as a major design element.
What's unique about this website? The website has an interactive map that highlights the areas that Isabella specializes in. Hover over one of them and you'll see that same silk background come to the fore.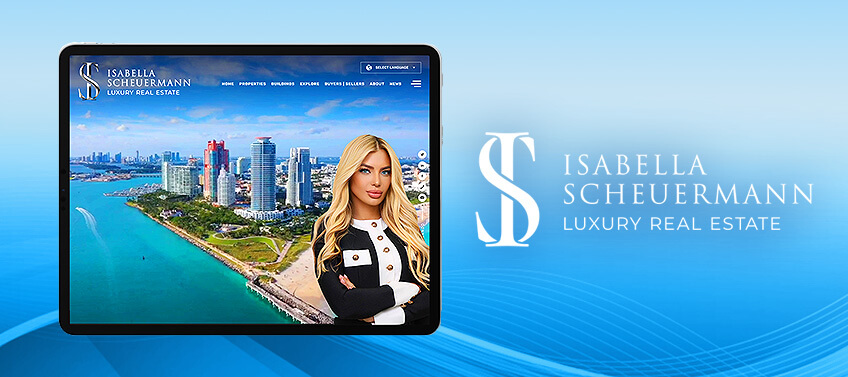 The Daftarian Group
Corona Del Mar, CA
Unparalleled luxury homes and six-star concierge service are the hallmarks of The Daftarian Group. So when we revamped its website, we made sure to give it the unmistakable look of distinction. A black-and-white color palette and the usage of gradients give the site an effortless elegance. The color green is also strategically used as an accent color to deliver brightness and verve. Scroll down further and you'll see an impressive collection of estates arranged in a grid, ready for perusing by its future owners.
What's unique about this website? An agent is only as good as the results they get. Luckily, The Daftarian Group has an unquestionable track record of success, as proven by its Success Stories, which spotlights landmark deals.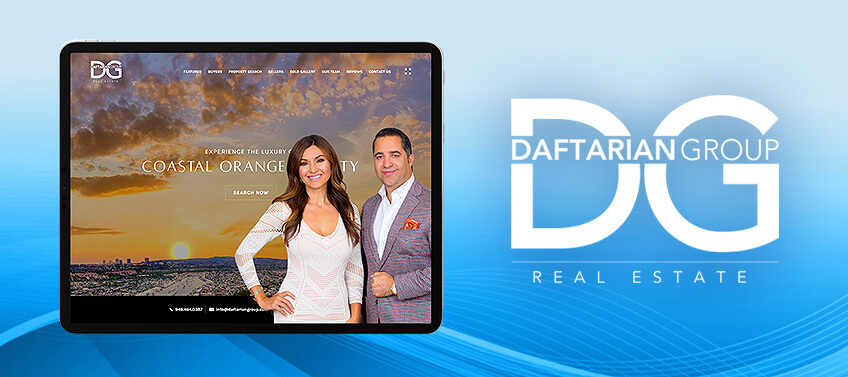 Carol Wolfe
Spring, TX
Carol Wolfe's website lies at the intersection of sophistication and warmth. Indeed, the crisp photography, generous white space, and impressive listings showcase Carol's mastery of the luxury market. At the same time, her welcoming portrait and heartfelt bio demonstrate her hands-on and caring service. The judicious use of gold creates a look that's elegant yet inviting — just like the sunny days that await people in Spring, TX.
What's unique about this website? Carol Wolfe has over 30 years of high-end real estate experience, a fact she is more than happy to highlight on her website. As such, we created a section where her impressive career achievements are given ample attention.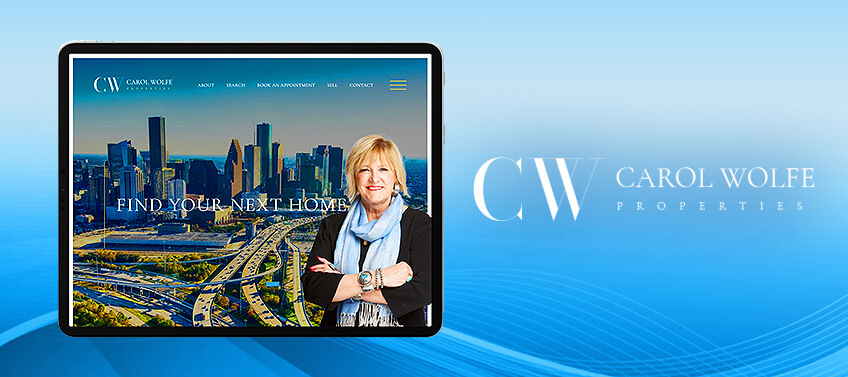 Hanley Homes Group
Venice, FL
It's not hard to see why Hanley Homes Group has been cited in the RealTrends Website Rankings. From the uncluttered layout, to the artful use of background images, to the powerful IDX features, this website exemplifies the seamless marriage of form and function. Meanwhile, the interactive map provides an engaging way to look for your dream home as you can get a better sense of each listing's location. The MLS reports only serve as further proof of its expertise in Florida's luxury real estate market.
What's unique about this website? Site visitors are always in search of more information. That's why when you hover over a featured community or listing, further details are revealed without you having to click.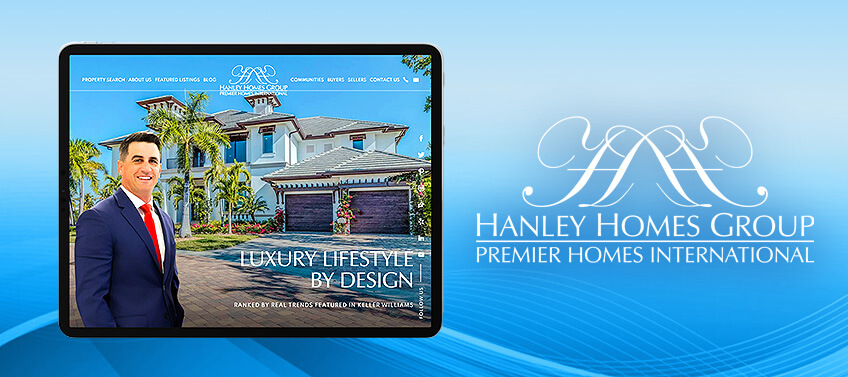 Valerie Recio
Austin, TX
You can't help but feel right at home when you visit Valerie Recio's website. After all, the full-screen photos of exquisitely designed homes make you want to stay and linger for a while. Of course, this is a reflection of the agent's professional yet personable approach to real estate. The streamlined layout and visual-centric design also embody Valerie's honest and straightforward service – traits that have made her one of the most successful agents in Corpus Christi, TX.
What's unique about this website? The featured communities all have a birds' eye view, giving visitors an idea of both the available properties and the scenic sights around town.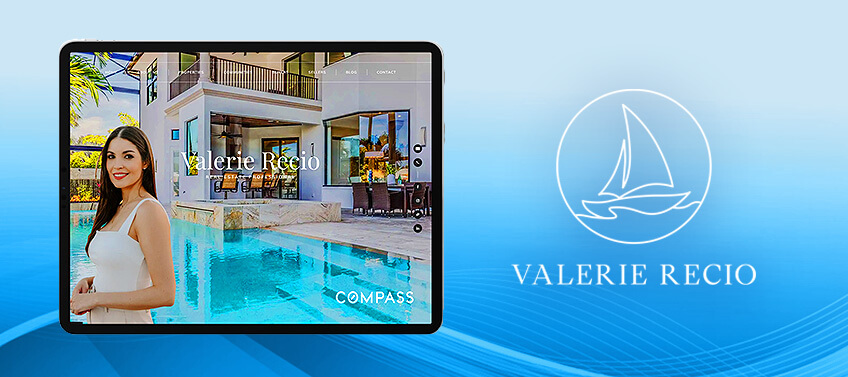 White Label AZ
Tempe, AZ
White Label AZ uses powerful storytelling to successfully sell properties. So is it any wonder that browsing its website is a captivating and interactive experience? The photo gallery in the banner section offers a glimpse into the leisurely lifestyle buyers could soon enjoy, while the video walkthroughs give them an in-depth look at their future home. A classic black-and-white theme allows the featured properties to truly stand out, but touches like geometric shapes and lines also create visual interest that keeps visitors scrolling.
What's unique about this website? To give life to the website's background, we incorporated black-and-white photos that subtly highlight Arizona's amazing lifestyle.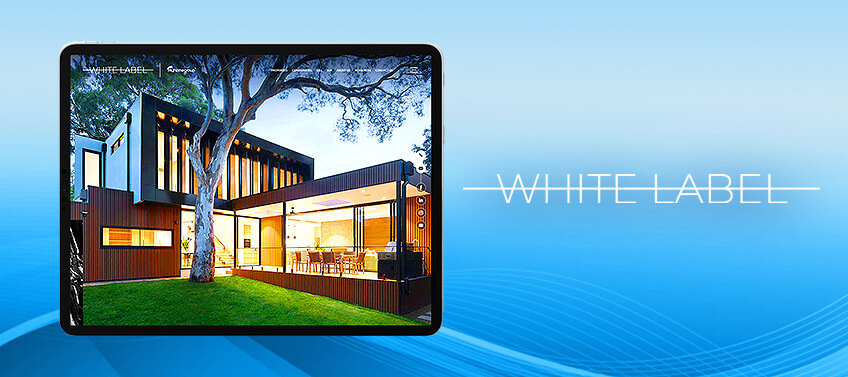 Banks Grace Group
Miami, FL
Cerulean waves crashing upon an immaculate shore. Not only does this scene whisk you away to Miami's famed coastline, but it's also the perfect introduction to Banks Grace Group's website. This project embodies the laid-back yet luxurious lifestyle of the area, as seen in the strategic use of the color blue and the background image that depict palm tree-framed skies. Animations are also used to make each scroll a dynamic experience, a nod to the youthful and successful duo of Lauren Banks and Andrew Grace.
What's unique about this website? To create a truly immersive experience, we also embedded a Spotify playlist that captures the sounds of South Florida.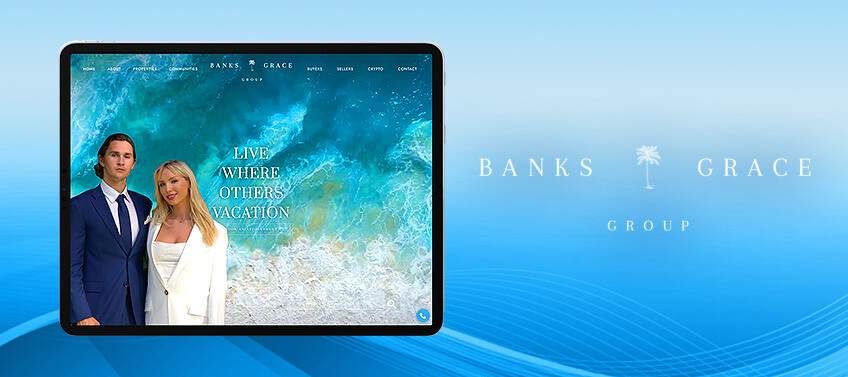 Darin Walker
Austin, TX
Darin Walker's website is a case study in the artful use of white space. By pairing high-definition photos with colored blocks and a white palette, we were able to achieve a sophisticated magazine-like look. The chic design is bolstered by a simple layout that allows team photos and featured communities to truly stand out. What's more, the website was designed to incorporate Sotheby's signature blue hue, proving that a site can seamlessly marry an agent and a brokerage's branding.
What's unique about this website? An interactive map showing Darin's recent home sales is a convincing testament to his business acumen.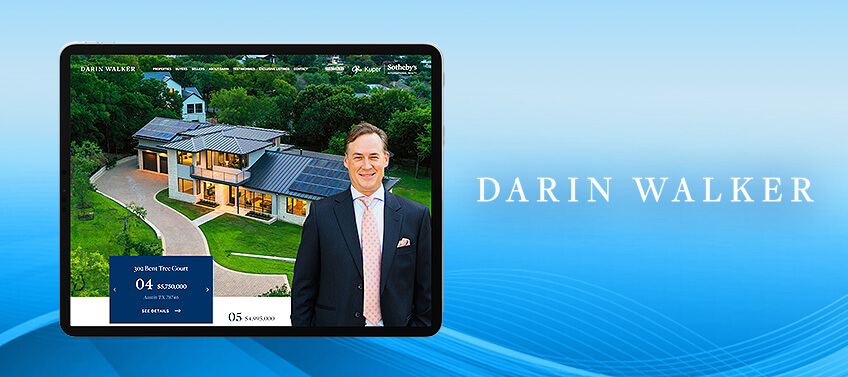 Recap of standout features
As you can see, the websites we design aren't just visually striking, they boast features that enhance user experience as well.
LivLux Living – Transforming a photo of a lamp into the main menu button signifies the team's expertise in interior design.

Juan Rubio – Clever placement of his social media buttons lets users click on them no matter where they are on the website.

Isabella Scheuermann – Hovering your mouse over the interactive map reveals a silk-like texture that highlights the agent's expertise in the luxury property market.

The Daftarian Group – The website's Success Stories section is proof of the amazing results this group can achieve for clients.

Carol Wolfe – Carol's impressive track record, accumulated over 30 successful years, is displayed prominently on her website.

Hanley Homes Group – Mousing over a featured community or listing displays more information, sparing visitors from an additional click.

Valerie Recio – A bird's eye view of the featured communities gives buyers a clearer picture of the neighborhood they could soon call home.

White Label AZ – Black-and-white photos are subtly integrated into the background to add texture and character to the website.

Banks Grace Group – With the addition of a Spotify playlist to this website, visitors can immerse themselves in the sounds of Southern Florida.

Darin Walker – An interactive map shows the recent sales that Darin closed – proof of his impressive track record.
There's no better time to redesign your website than today. With a modern site, you can impress visitors, attract more leads, and strengthen your brand — three factors that will help grow your business.
Want to know more? We offer FREE design consultations! Just call 1.877.280.3315 to get started.
Did you enjoy reading this article?
Sign up for more updates with our Agent Intelligence Newsletter!
We are committed to protecting your privacy.
Real Estate Websites for Agents
Learn which package works best for you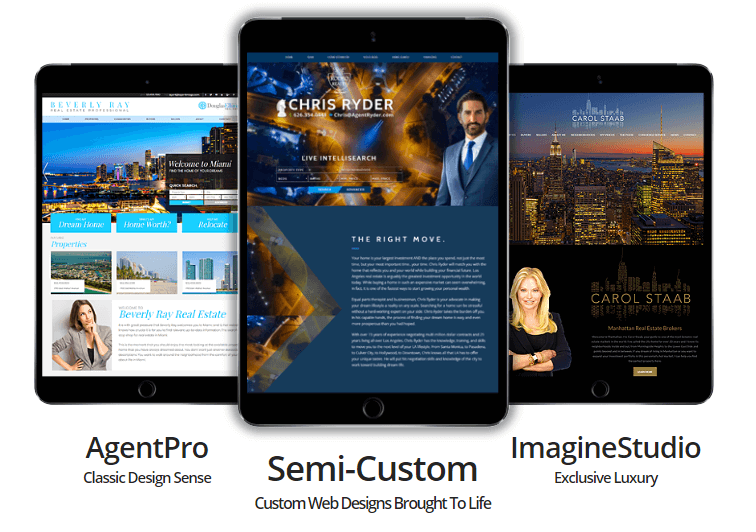 Learn More