5 Top Tips on Incorporating Social Media Into Your Website
Do you tweet? Are you on Facebook? Are you LinkedIn? If you answered yes to all these questions, then next question is, are you incorporating social media into your website right now? People are getting more and more social online rather than offline these days and many useful contacts are now being made via social networks. By featuring social media in your site, you'll be opening more channels of communication by spreading information about your listings.
With that in mind, here are some tips from our internet marketing experts on incorporating social media into your website:
Before anything else, come up with a plan. If you don't have one already, build a social networking strategy. Get to know the social networks you want to join, understand what its members want and start building relationships with the right people. That way, you'll know what content to add and how best to direct them to the services you offer.
Add buttons to your site – Facebook, Twitter, LinkedIn, etc. – but remember to keep it simple. Don't overwhelm your users with too many buttons. If you have a Facebook Fan Page, you can put up a Fan Box on your site via Facebook Connect.
Blog. Post relevant information and updates, let folks know that you are an authority in your area, and make sure to link your blog to your site.
Make it easier on yourself – use feeds and explore applications that let you update all your social networks at once. If you have a blog and you're on a number of networks, posting updates to each can become tedious; feeds and applications like Ping.fm and HootSuite will save you time and effort.
Finally, don't forget to participate! You may have everything in place, but if you're not active or don't provide relevant content in the social networks you're hooked into, then you're not going to get the results you want. Interact with other members of the group – answer questions, comment on their posts, etc.
If you would like more information on incorporating Social Media into your website, please visit: https://www.agentimage.com/real-estate-internet-marketing/
Did you enjoy reading this article?
Sign up for more updates with our Agent Intelligence Newsletter!
We are committed to protecting your privacy.
Real Estate Websites for Agents
Learn which package works best for you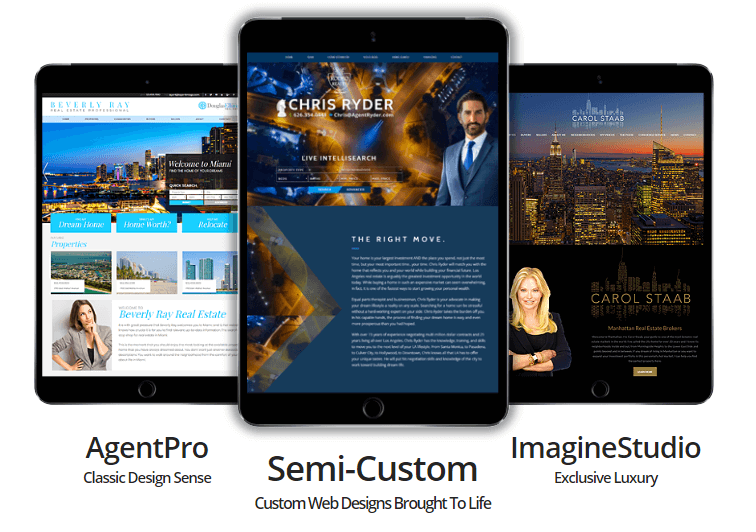 Learn More