6 Real Estate Marketing Must Haves
Strong real estate internet marketing is all about hitting the mark on key points designed to draw attention, as well as encourage action from your website visitors.
Notice how the following real estate agent websites use effective marketing strategies to stand out in a dynamic and competitive online landscape.
1. Compelling Design
Using gorgeous, edge-to-edge photographs of South Bay, CA's luxury real estate, Bathurst Coastal Properties gets an important element of real estate marketing right: attention-grabbing visuals.
High visual impact makes your real estate agent website stand out from the competition. Not only does a compelling visual design help you make a good first impression with clients, it also keeps them engaged and curious for more.

2. Targeted traffic
Aim for high visibility online through organic SEO to help you climb search rankings.
Take Manhattan real estate professional Carol Staab's website, for example. Incorporating a comprehensive marketing strategy that cuts through all sections, elements, and content, this website is designed for optimal availability and accessibility for customers looking for prime Manhattan real estate.

3. Curated content
Showcase your distinct expertise as a real estate professional. Become the premier go-to resource for your target market by incorporating professional copywriting into your agent website.
NatalieGregorySold.com adapts this real estate marketing strategy by filling her website with informative pages. From real estate buyer and seller guides, to community pages, the copy is substantial and well-written.

4. You've got mail!
Want to make keep in touch with your leads on a regular basis? Send hand-crafted email marketing campaigns that appeal to your audience. Package the latest updates and special offers available on your website in brief and attractive email newsletters. Don't forget calls to action that lead back to your website to keep the traffic going.

5. Relevant IDX leads
The beauty of real estate internet marketing is that it gives agents and realtors new and effective tools to connect and correspond with a virtually limitless pool of leads.
Reach out to high potential site visitors who are already searching on your site. AppletonProperties.com is a notable example. The website's prominent signup forms offer services and correspondence relevant to their users, while helping the brokerage build a database of new potential customers.

6. Clarity and precision
For real estate professionals, being straight to the point goes a long way in providing reliable, efficient, and trustworthy service. Keep this in mind when crafting your agent website design.
Charge up your bottomline with effective calls-to-action to boost your conversions. Take a look at how the Hawaii International Real Estate Services website uses large and prominent elements that encourage users to stay engaged and active all throughout the site.

Want to see more examples of effective marketing strategies at work on real estate websites? Head over to our AgentPro, Semi-Custom, and ImagineStudio portfolios for more.
Agent Image is eager to help you boost your business with a stunning website redesign. Contact us today for a free website design consultation.
Did you enjoy reading this article?
Sign up for more updates with our Agent Intelligence Newsletter!
We are committed to protecting your privacy.
Real Estate Websites for Agents
Learn which package works best for you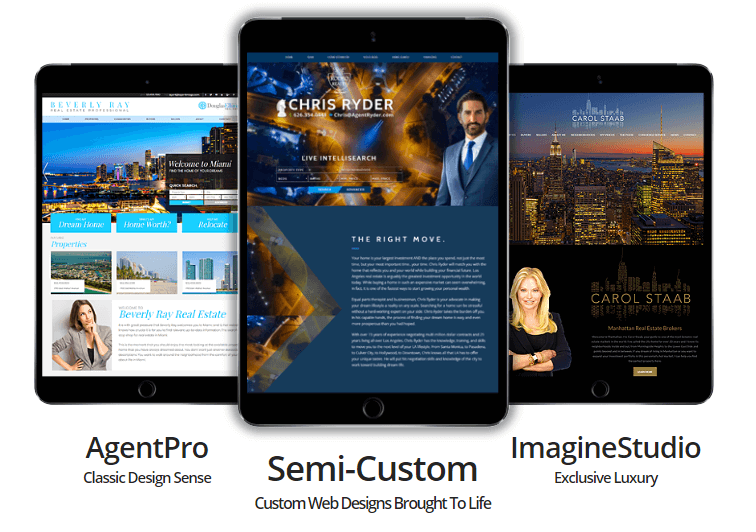 Learn More