Agent Image Wins Big at the RealTrends Website Rankings Awards 2021
Agent Image has done it again! We added to our ever-growing roster of award-winning websites with the recent announcement of the RealTrends Website Rankings awards for 2021.
Each year, RealTrends recognizes the top real estate websites across the country. As in previous years, we're thrilled that a number of our clients' websites made it to the winners' circle in various categories, including Best Overall! And what truly makes it all worthwhile is knowing that with every high performing website we create, we are helping our clients achieve success in this extremely competitive industry.
These are the latest additions to our winners' gallery:
Agent Image Website Winners for Best Overall
At Agent Image, we pull together as a team to bring all aspects of design and function into a cohesive website that speaks to our client's unique branding.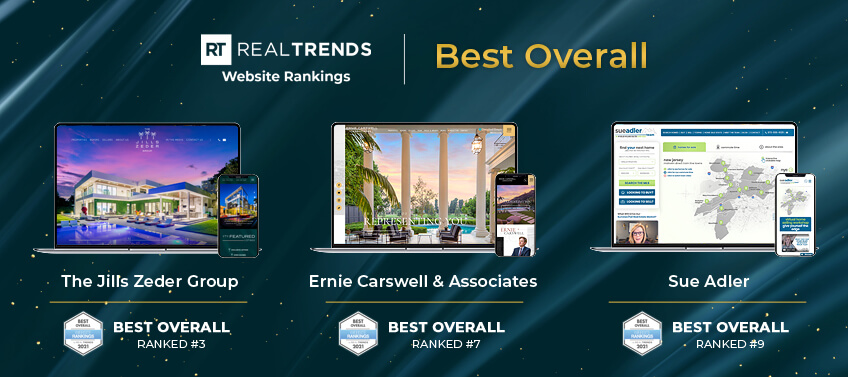 Agent Image Website Winners for Best Design
We create websites that leave no room for ambiguity on what our clients have to offer. We maximize every homepage to provide value to our clients' services, and always design for ease of use and navigation.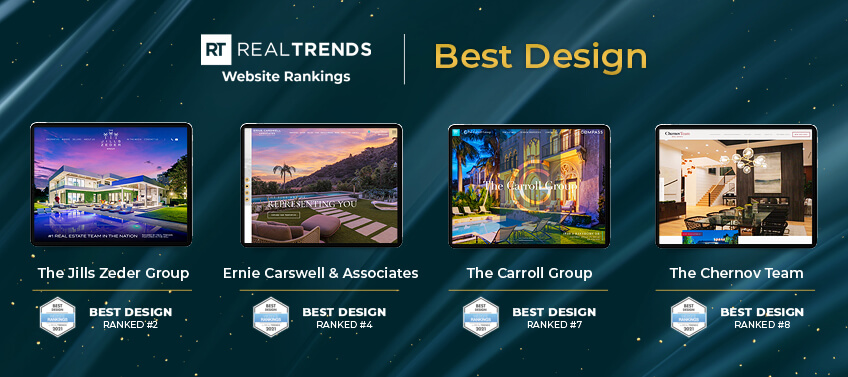 Agent Image Website Winners for Best Mobile
Our responsive websites do more than render the desktop version on a smaller scale. They are built to be intuitive and informative regardless of the device, with fluid designs, customized landing pages, and flexible images.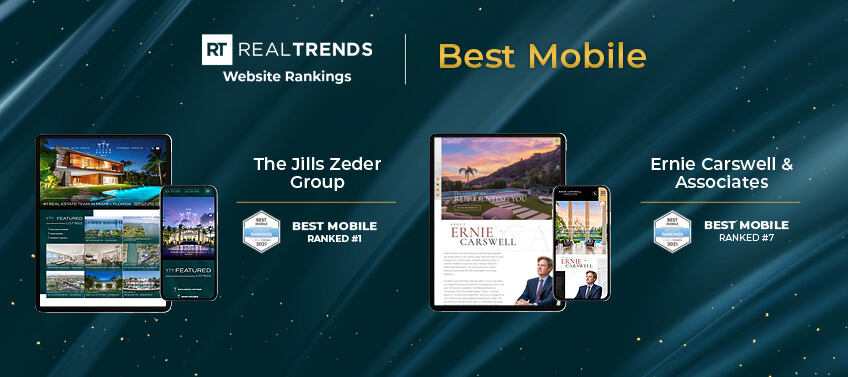 Agent Image Website Winners for Best Video
Videos are a must if you want to captivate and send out a powerful message. To be effective, a real estate video must be of the highest quality, combining technical elements with a keen understanding of your brand to tell your unique story.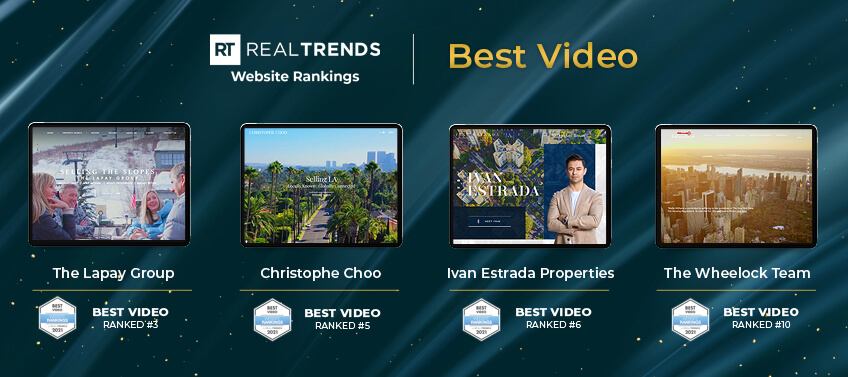 Agent Image Website Winners for Best Community
The best real estate websites speak to the agent's local expertise – and that includes providing valuable information on market trends and data, as well as evoking an emotional connection with the community.
Agent Image Website Winners for Best Property Detail
Every Realtor knows that Property Details can potentially make or break a sale. A homebuyer who can find all the information they need on a property, including square footage, number of beds and baths, and details like listing history, mortgage tools, and neighborhood information, is likely to call the agent and take the next step forward.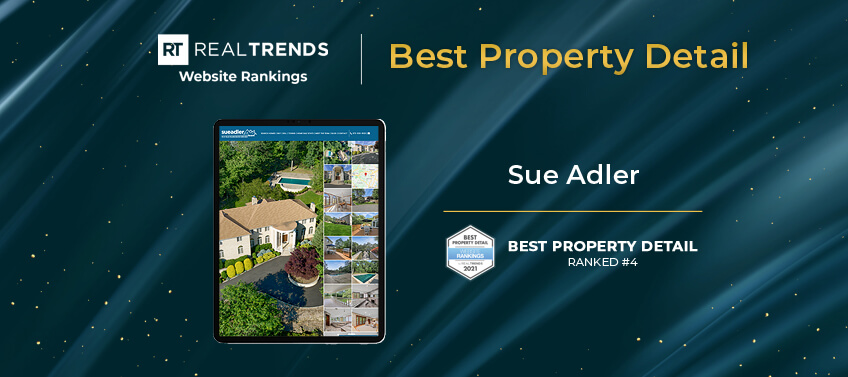 Congratulations to all the website award winners!
We're very proud to add these amazing websites to our mantelpiece and celebrate these real estate brands that are recognized worldwide. At Agent Image, we're always looking to build and develop websites that will shine through in the modern real estate industry. If you want to learn more about our web design and digital marketing services, call us today at 1.800.979.5799 for a free consultation!
Did you enjoy reading this article?
Sign up for more updates with our Agent Intelligence Newsletter!
We are committed to protecting your privacy.
Real Estate Websites for Agents
Learn which package works best for you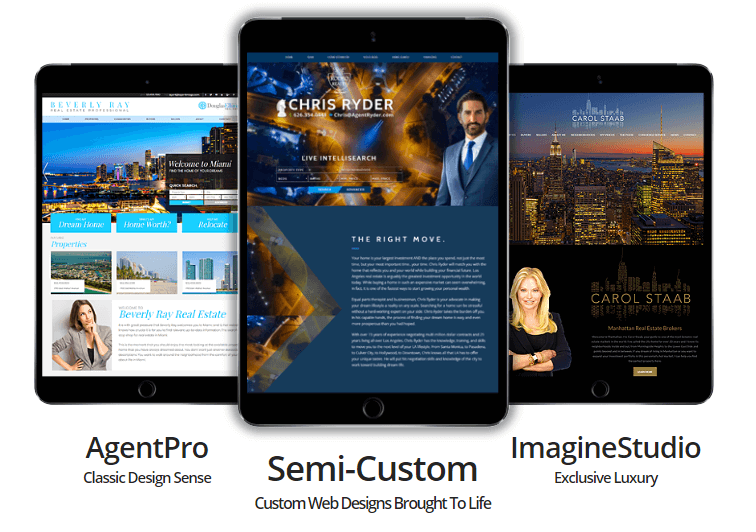 Learn More