COVID-19 and Your Real Estate Business: Here's What You Can Do Today
In the first of our COVID-19 blog post series, we talked about the effects of the pandemic on the real estate industry and offered tips on how you can keep your business afloat.
In this blog post, we'll explore the actionable measures you can take with your business now, not only to survive the crisis but to come out stronger and in fighting form on the other side of it.
Update on COVID-19 and the real estate market
As of April 15, 2020, the number of COVID-19 cases in the US has exceeded 630,000, including more than 28,000 deaths, and the figures are still growing.
On April 6, Realtor.com released a report about the initial impact of the coronavirus crisis on the housing market. Here are a few takeaways:
As of the first week of April, around 41 states have declared stay-at-home orders and social distancing measures.

In the short term (3 to 6 months), the impact on real estate will come from halted or significantly reduced home showings.

In the long term (6 to 18 months), real estate sales will be impacted by negative buyer and seller sentiments, disruption in housing supply as new developments are halted, and declining affordability as the looming recession hits the job market.

Home sales saw an uptick in the first two weeks of March, but eventually declined about 30% year-over-year by the end of the month. An even bigger drop is expected in April.

While it's too early to accurately predict a post-COVID scenario, the possibilities are a V-shaped recovery (deep decline, swift recovery) and U-shaped recovery (longer depressed period). These scenarios do not account for the impact of an economic recession or lower inventory levels.

Mortgage rates have been seeing wide fluctuations, with lenders quoting 30-year fixed rates between 3.5% and 4.2%

The government's stimulus package and how agents and brokers can benefit
The $2 trillion COVID-19 economic relief package announced on March 27, 2020 provides a number of benefits for real estate agents and brokers affected by the crisis: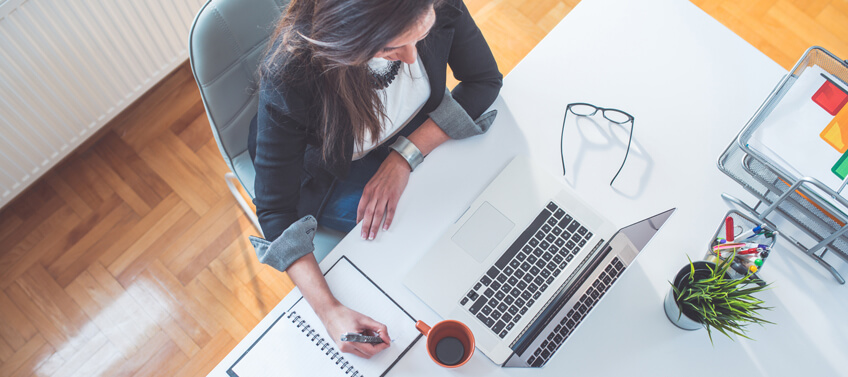 What you can do now
The COVID-19 pandemic is expected to hit small and medium business owners the most, including self-employed realtors and brokers. With sharp declines in the real estate market expected soon, the government's coronavirus relief programs can only do so much to ensure your business's survival.
But as distant as it may seem right now, there's light at the end of the tunnel. The 2008 recession and other disasters in history, including the 9/11 terrorist attack, have taught us that. The economy has rebounded strongly from crisis after crisis. So whatever shape the recovery curve takes, you have to make sure your business is still standing and ready to hit the ground running when the time comes.
This means taking action now. As many have experienced in the 2008 recession, inaction and a wait-and-see attitude can lead to tremendous opportunity loss.
The unique and unprecedented difficulty brought by COVID-19 presents no easy solutions. But it's worth remembering two things: first, people will always need shelter, and buying and selling homes will continue even through the crisis. This is evident in different areas across the US today.
Second, the industry has seen tremendous technological advancement since 2008. And in this age of social distancing and staying at home orders, technology is playing a crucial role in connecting people and businesses everywhere.
Our top tips to COVID-proofing your business
As frontrunners in providing technology-based support to real estate professionals around the world, we at Agent Image came up with this list of actionable plans that you can take to ensure the survival of your business.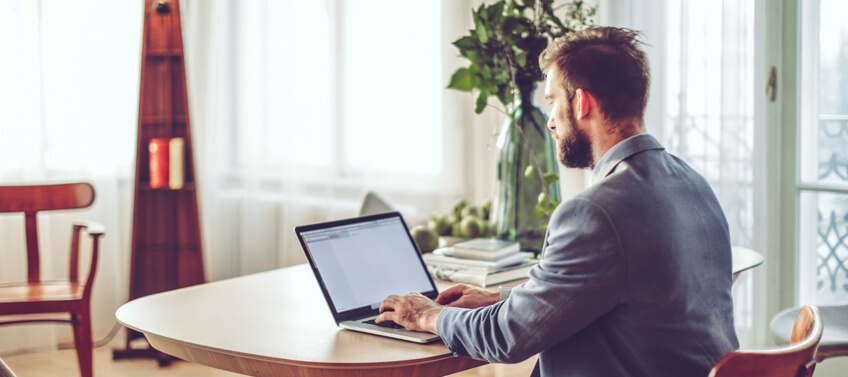 Take care of yourself and do your share in keeping your community safe

The change in routine — from perhaps 10-showings work days to being glued to your laptop at home while keeping the kids entertained — may initially come as a shock. But it's important to settle in and accept this routine as the new normal. Being grounded in reality will allow you to take stock of the situation from a less emotional viewpoint.

Do your part in keeping yourself and the community safe. Observe social distancing measures and see the guidelines set out by the National Association of Realtors on how to conduct transactions during the pandemic. Keep in mind, though, that you're still bound by your commitment to clients, and may have to make some adjustments to fit their individual needs.

For example, you might have a client who has already purchased a home while their property is still listed, and finding a buyer cannot be postponed. If virtual tours are not enough and home viewings can't be avoided, take all necessary precautions, including avoiding person-to-person contact, sanitizing surfaces, and protecting individuals in the most vulnerable groups.

Evaluate your finances

It's easy to panic when you think about dwindling incomes and the need to pay rent, payroll, and other business and personal expenses. But keep in mind that you can get help from government relief packages, as well as financial programs from private entities.

Crunching the numbers is unavoidable. Consult with your CPA to help you efficiently manage your cash flow and make quick financial decisions.

Consider these tips:

Don't take in more debt than you need. As much as possible, keep your liabilities within 20% to 60% of your assets. Overborrowing can lead to financial problems in the recovery period when you have to fix and maintain certain projects.

If you wish to take advantage of the government's COVID financing schemes, start the process early and make sure you have all the required paperwork. The money can run out, so you'll want to be ahead of the line. But don't use the funds as a way to escape difficult financial decisions.

Have enough cash on hand. Ideally, you should have two to four months' worth set aside for emergencies. This could mean converting some assets into cash. Ask your CPA for advice about this.

Review your expenses vs. your revenues. Plan a budget prioritizing the most basic necessities, and see if you can defer payments on non-essentials, such as gym memberships and the like.

Generally, the biggest expenses for small businesses are payroll and rent. Hopefully, you can continue to keep all your employees on the payroll as they will also need the money to tide them over in this crisis. This is why the government's Paycheck Protection Program was created. However, at some point, you may find it necessary to let go of non-essential workforce, particularly when you can outsource the work to freelancers. As painful as this decision can be, it's harder to maintain a staff you can no longer afford. As an alternative, you might also consider the option of pay cuts.

Spread out your costs. For example, you may be able to come up with a longer or deferred payment plan with your landlord or creditors. You may also be eligible for the tax relief program under the government's stimulus package.

Stay abreast of real estate developments in your market

While the general outlook in real estate is far from rosy, each market can react differently to the crisis. Be on top of the situation in your area and always be on the lookout for opportunities and new challenges. For example, while the commercial and secondary home markets might be feeling the pinch more, there could still be continuing activity in the primary residential market. The volatility of the industry in particular and the economy in general may have slowed down home buying and selling, but there will always be groups who cannot afford to wait for better timing.

In high-end markets like New York City, there's probably no better time for bargains. While things may have to be done differently, savvy investors and homebuyers will recognize there are opportunities today and will need the help of agents to seize these opportunities.

"Google yourself"

This advice from Jon Krabbe, co-founder and Managing Partner of Agent Image, says it all. With everyone relying on the internet for everything — from situation updates and ordering take out to business conferencing — you need a strong online presence now more than ever.

If homebuyers do an online search for realtors in your area, how long will it take before they find you, if at all? And when they do, what will they learn about you? Will they like what they see enough to actually call you, or will they move on?

These essential tools are the most crucial weapons you can have in your marketing arsenal now:

Your website

Not having a website at this time is, perhaps, the single biggest mistake you can make. Your website is the face of your business and your best chance of making a great first impression. If you don't have a website, now's the time to create one.

If you do already have one, this is also the perfect opportunity to give it a thorough audit. Make sure it is updated, doesn't look old and dated, and provides the tools that buyers and sellers are looking for. Does it give visitors a pleasant experience and the right information about you? Is it able to capture leads and store them in a user-friendly database? Is it accurately indexed in Google? See our tips on what makes an effective website in today's market.

In addition, you might want to add personal guides on buying and selling during the pandemic. Include details on how clients can get in touch with you and how you can communicate with them. Provide information on how and where to list properties, any changes on home viewing protocols, and alternatives to traditional open houses and personal home inspections.

SEO

SEO may be farthest from your mind right now, but there's actually no better time for it. You need to climb to the top of search engine results pages so clients relying on Google — and that's about everyone — can find you easily. In addition, SEO is a long-term strategy. It could take weeks and months to get optimum results. You can take advantage of the lull in the industry to build momentum online. And when clients are ready to return to the field, you'll get a big boost from outranking your competitors who have opted out of the game at the height of the crisis.

Pay-per-click

As it provides quick results, pay-per-click or PPC advertising is another great option to consider now. With less advertisers competing for space today, cost per click rates have been reduced, giving you excellent opportunities for savings and online visibility.

Kickstart email marketing

Now's the time to dust off the lead captures on your database and make sure you're top of mind when clients are ready to buy or sell. As these are uncertain times, it's important to be sensitive. Avoid being too salesy. Instead, create targeted content that will make clients feel you're thinking about their individual needs.

Here are some tips for effective email marketing:

Categorize your client base according to their needs and preferences to avoid sending messages that are irrelevant to them

Create newsletters with targeted content

Create templates for every category so you won't have to start from scratch each time

Include landing pages and sign up forms that are easy to fill out

Have an automated campaign that allows instant replies to inquiries and FAQs

Respect the wishes of clients to be taken off your email list

Call contacts on your database

While email marketing allows you to reach out to more clients on your database, it can't match the personal touch of a phone call. As with emails, it's important to be sensitive and empathize with what everyone is going through at the moment.

Here are some talking points to consider:

Ask how they and their families are doing, both personally and professionally

Be honest about the condition of the market, but highlight the good points and opportunities

Listen to concerns and provide answers as best as you can

Always follow up on issues or concerns raised in a phone call, and let clients know you're doing your best to provide a solution

Stay active on social media

Facebook recorded a 50% spike in the use of their platform in areas most affected by the pandemic. With social distancing and stay at home orders keeping friends and families apart, people are turning to social media to stay connected. Now more than ever, it's very important for businesses to have a strong social media presence, as well.

In creating content for social media, your objective is not to close a transaction but to stay connected with your clients and with society as a whole. It's good to include home tour videos on your page, but have plenty of useful information, as well. Lighthearted posts are also welcome to send a positive message.

Prepare for a post-COVID scenario

The economy and the real estate industry have survived crises before, and in every case the landscape was altered forever. After the 2008 recession, you may have adopted practices to protect yourself and your clients from another bubble burst, such as encouraging buyers to get pre-approval or making sure they don't buy beyond their means. You should be prepared to do it again in the post-COVID era.

This time around, the changes will likely be more sweeping, encompassing not only the real estate industry but entire ways of life. It's important to adapt and understand where the industry and society in general are headed so you can continue to be relevant and remain a realtor your clients trust.

Among the things to watch out for are:

Mortgage interest rates

Stay on top of developments on interest rates and advise your clients on how this affects their personal situation. As of April 9, 2020, the average interest rate for a 30-year fixed mortgage is 3.33%, one of the lowest in history. Many are predicting this will even fall further, but at the moment, everything is up in the air. What's certain is that millions of homeowners may seek refinancing to take advantage of the low interest rates.

iBuyers

Even before the coronavirus crisis, iBuyers have been gaining momentum, and their network continues to grow during the pandemic. iBuyers are companies that purchase homes directly from sellers through a simple online process. In this age of social distancing, they provide an option to sellers who need to unload their homes fast and can't wait for the situation to stabilize. Realtors should watch and see how this new development unfolds and impacts the market post-COVID.

Online closings

Closings have lagged behind home searches, purchase agreement signings, and mortgage applications in going completely online. But under today's circumstances, online closing is one of the most useful developments in real estate, and many believe it will become the standard over the long term.

Virtual tours

With no indication of how long the pandemic and stay-at-home orders will last, virtual tours will continue to be the norm as personal home viewings are kept to a minimum. Experts say this trend may continue even post-COVID as most buyers and sellers appreciate the convenience it offers. That means greater need for services like home staging and quality 3D and virtual tour productions.

Now is also a good time to take a good look at your business model and find ways to make it more disaster-poof. Along the way, perhaps you'll find that your COVID response practices offer a better way of doing things and give you better protection from any crisis. After COVID, you might consider changing the way you do business permanently. Two of the best examples are remote working and outsourcing certain functions to maintain a leaner staff.
Consider the changes you wish you could have done to better prepare for the situation now, then see what you can still implement at this time.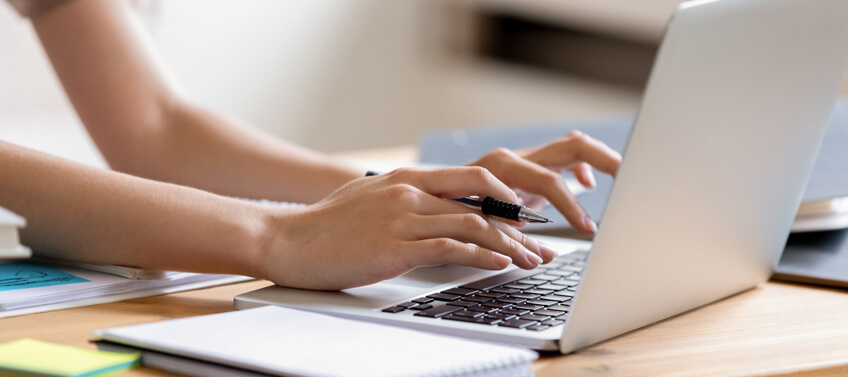 Everyone's online – take advantage of it
The challenges arising from the COVID-19 pandemic are certainly unprecedented, but they are not insurmountable. Until the curve flattens or a vaccine is created, this new routine of social distancing and staying at home may have to continue. Right now, technology is providing the means to keep everyone connected and allow business and commerce to continue. Everyone's online. In order to survive — and thrive — you must maintain a strong online presence, as well.
How Agent Image can help you
Agent Image provides a full suite of real estate internet marketing and web development services, including web design, SEO, PPC, social media, and content development. Call us anytime. We offer our expertise in providing solutions that can help your business overcome these trying times.
Do you have a COVID-19 story?
How has the coronavirus outbreak affected your business as a realtor? What have you done so far to adjust to the current events? Do you have tips for your fellow realtors? Tell us all about your COVID-19 story by sharing it below or sending us an e-mail at [email protected].
Did you enjoy reading this article?
Sign up for more updates with our Agent Intelligence Newsletter!
We are committed to protecting your privacy.
Real Estate Websites for Agents
Learn which package works best for you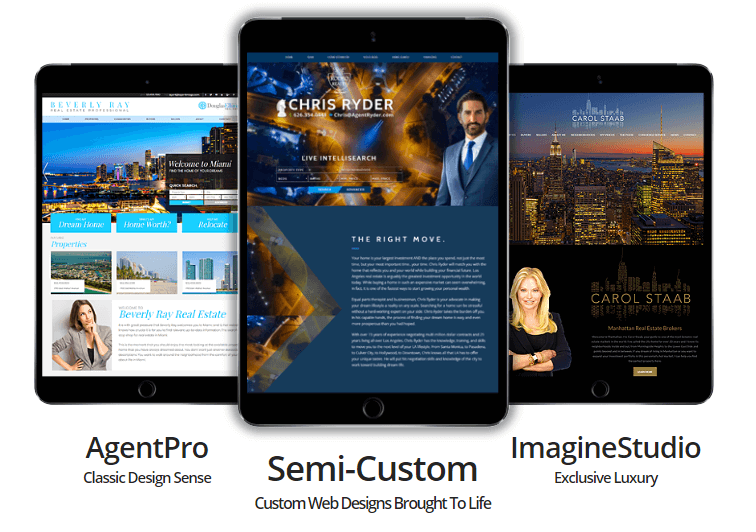 Learn More