Gain a Bigger Audience on Social Media
Creating content for the ever-changing landscape of social media in hopes of gaining a bigger audience is no longer as simple as inserting eye-catching photos, writing a witty headline, or posting frequently. With sites such as Upworthy, Buzzfeed, and other similar companies grabbing most of your potential audience's attention, you need to come up with better tactics and a savvier approach if you want your brand to reach new customers.
Maintaining a good social media presence can be tricky, but with the right methods, you can move ahead of the pack and get your posts seen by more people. Here are a few tricks that can help:
Create useful content
With more and more sites flooding social media feeds with entertaining, funny and attention-grabbing content, it's a good idea to take a different route, and publish content that audiences may find helpful. Simple tips, guides, or tutorials addressing common issues or other everyday problems can get more likes and shares than you think, giving your posts a wider reach.
Encourage comments
Getting more comments on your posts increases the chances of having your content reach new people. Creating compelling content is of course, a given method to gain more comments, but you can use other, simpler ways such as asking your audience questions, or giving them incentives to post comments.
Mix it up
Create a content plan that's diverse. You can post about current events, write a movie review, share a photo or video – anything! The more diverse your content is, the greater your chance is of reaching a wider audience. While all of it doesn't need to be about your brand or product, it's helpful to share content that's related in some way to what you are promoting.
Establish connections with other pages
Getting in touch with other community or fan pages and promoting their content is a good idea to attract more people to your site as well. A great trick is to target middle-sized pages – there's a better chance administrators from these pages will notice your support, rather than those from more popular pages with larger audiences. By tagging many of these pages to your own posts and sharing their content, they may just return the favor and share some of your stuff as well.
These are just a few tips to boost your social media strategy. If you'd like more help to get your social media marketing consistently churning out content, give us a call at 1.800.979.5799 and we can give you the scoop on social media packages that will make your life so much easier!
Did you enjoy reading this article?
Sign up for more updates with our Agent Intelligence Newsletter!
We are committed to protecting your privacy.
Real Estate Websites for Agents
Learn which package works best for you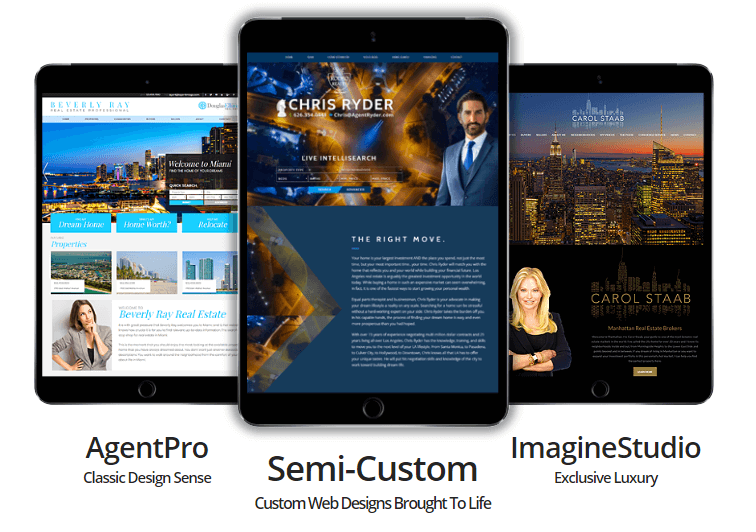 Learn More