How to Get Real Estate Leads for New Agents
If your real estate business is a train, then lead generation is the fuel that keeps the engine chugging along. And the better you are at generating leads, the faster your ride to the top will be.
That said, real estate lead generation is by no means easy — especially in a market as topsy-turvy and competitive as we have today.
The good news is that there are many ways to bolster your lead generation strategy. Check out these tried-and-tested tips!
Online strategies
In general, lead generation falls into two classifications: online and offline.
As you may well know, we live in the digital age, which means that generating online leads will be a cornerstone of your marketing strategy.
There are several channels and tactics you can utilize to get more leads and we'll tackle all of them here.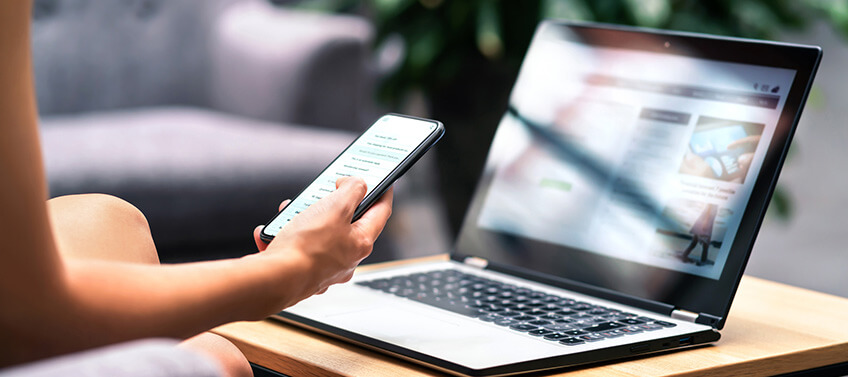 Prime your real estate website
In your quest for newfangled ways to generate leads, don't forget about the basics. Case in point: your website. Most people begin their home search online, so your website is often their first point of contact with you. An exemplary real estate website should have lead generation features such as property listings, home search, signup forms, and appointment-setting capabilities. With such a site, more visitors can be converted into actual clients.
Pay attention to SEO
Just because you have a real estate website doesn't mean people will find it. After all, yours is just one of the millions of realtor sites on the internet right now. If want new leads, you need to be the top search result when people Google real estate agents in a given area. This is exactly what search engine optimization or SEO is designed to do. Through techniques like integrating keywords into your website, creating a Google MyBusiness profile, and improving your site speed, your real estate business can stand atop others — and get up to 25% of all clicks. Now that's a great way to generate leads!
Establish your social media presence
Millennials have become the largest share of potential homebuyers in the country at 43%, as per the National Association of Realtors (NAR). But here's another important detail about this generation: 62% of them say social media is an essential part of their life. As you may well know, to connect with an audience, you have to be where they are. And that means real estate agents need to have a strong social media presence if they want to reach this property-buying demographic. Posting informative and engaging content regularly is a surefire way to build a successful real estate business.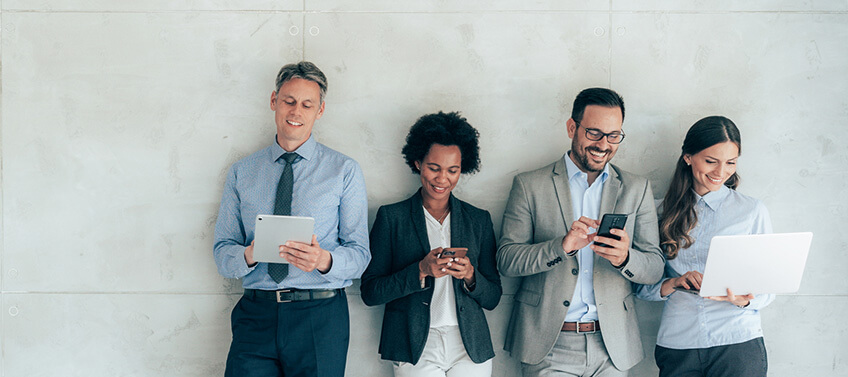 Join Facebook groups
Facebook has become so much more than just a place to post vacation photos and OOTDs. Today, people can also create interest-based groups where they can crowd-source information. As a professional in the real estate industry, you can provide immense value to group members if you were to join. Moreover, by interacting with members and giving expert advice, you can easily generate real estate leads.
Host Live Q&As
One of the best ways to attract leads is to showcase your expertise. And one of the best ways to do so is through live Q&As. Luckily, holding such sessions is very easy (and free!) since most social media platforms have live video capabilities. Take this opportunity to answer burning questions that prospective sellers or buyers might have. Everyone who tunes in is a qualified lead that you can nurture into a customer.
Master virtual showings
As real estate professionals like you know, virtual showings and digital open houses are no longer nice to have — they're downright essential in the new normal. Not only do they give people a sneak peek of a home, but they can also help you attract out-of-town real estate leads. Even better, platforms like Agent Image's ACCESS lets you create dynamic and branded digital open houses in minutes. (Hint: Get a FREE trial account today!)
Utilize paid advertising
As a real estate agent, you've likely run your fair share of traditional ads. In today's increasingly digital world, however, you can't overlook the importance of paid digital marketing. Unlike print ads or TV spots, which take a shotgun approach, digital advertisements can be targeted to reach specific audiences. Since you're showing ads only to those who are likely to be clients, it's a more cost-effective way to generate real estate leads.
Automate your marketing
Being an agent means being a master of real estate marketing. However, certain tools can automate your lead generation so you can reach out to prospects even if you're busy servicing clients. For instance, certain IDX services can generate market reports and send them to your prospect list automatically. You keep these leads warm by constantly providing them with valuable information. And when they're ready to act on that information, you'll be the first agent they'll call.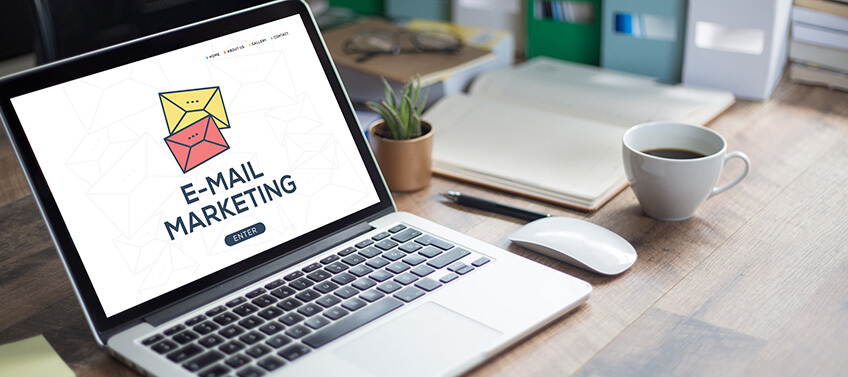 Develop a drip-email campaign
The truth is, it's very rare to convert a buyer or seller lead on first contact. More likely than not, you'll have to reach out multiple times before lead conversions happen. As such, industry leaders often employ drip email marketing to stay in touch with leads and nurture them into clients. You can automate the email you send out depending on the action taken (or lack thereof). For instance, if potential clients inquire about your services but don't follow up, you can send a touch-base message or a list of newly added listings to pique their interest. If you don't get any response within a specified time frame, you can designate these people as cold leads and remove them from your database so you can focus on other prospects.
Try lead generation services
When it comes to generating leads, it never hurts to get help. The good news is that platforms like Zillow serve as lead generation companies, too. Its Premier Agent program, for example, displays your headshot and contact details to the right of listings so if a buyer needs an agent, you're just a click away. You'll also be displayed as a featured agent on other allied networks, like Trulia, StreetEasy, and RealEstate.com. Do note that this is a paid service, so be sure to read the fine print before signing up for this and other lead generation companies.
Look for expired listings
Just because a listing is pulled from an MLS doesn't mean the sellers have changed their minds. Perhaps they're simply waiting for more favorable local real estate market conditions. Or maybe they're just unhappy with the services their current agent is giving them. In either case, you can reach out to the owners and lay out how you can get their home sold.
Offline strategies
While digital tactics can help you generate leads, it doesn't mean you should neglect offline strategies. After all, real estate is still a high-touch business at its core. To get the best results, employ these offline strategies as well: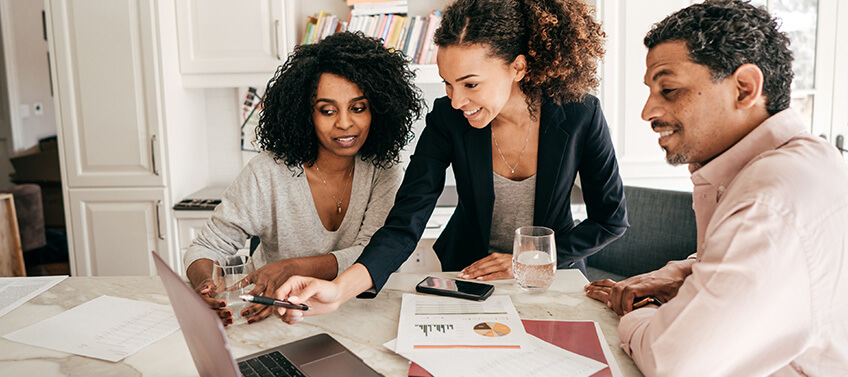 Tap your network
Struggling to find seller leads or buyer leads? You don't have to do this arduous task alone. After all, many real estate agents have an extensive professional network who can point them in the right direction. Do you know a real estate developer who's about to break ground on a new project? Ask if you can represent their finished homes. Know a lawyer who handles divorces? See if you can help couples sell their property. Your network is a rich source of exclusive leads — but only if you're willing to reach out.
Be a resource person
Serving as a resource person is a great way to put your name out there and showcase your local market expertise. Whether it's appearing on a local TV station or being interviewed for a newspaper, you can provide valuable insight into the market that can help with lead generation. Publicity, after all, is a key component of good marketing.
Reach out to past clients
Lead generation relies heavily on your reputation as a real estate agent. Fortunately, you already have a group of advocates who can vouch for your skills: past clients! Don't neglect to ask for buyer and seller leads from the people you've already served in the past. If you've provided them with top-notch service, they'll have no qualms about referring you to their family and friends. To further incentivize them, give rewards like gift cards for every successful referral.
Leave a good last impression
Lead generation doesn't stop once you've landed real estate seller leads. The last impression you leave can dictate whether a client hires you again or gives you quality leads. Of course, attentive service and expert advice should come as standard. But you may also want to give a closing gift to further cement their good impression of you. Go for personalized items, such as pet collars or custom cutting boards. It's a gesture that will surely earn you goodwill that you can tap into in the future.
Host housewarming parties
Once a client moves into their new home, volunteer to throw their housewarming party. Not only does it demonstrate that you go above and beyond to serve clients, but the event can also introduce you to other potential homebuyers or sellers. More likely than not, the people attending the housewarming party are in the same life stage as your client, putting them squarely in your target market.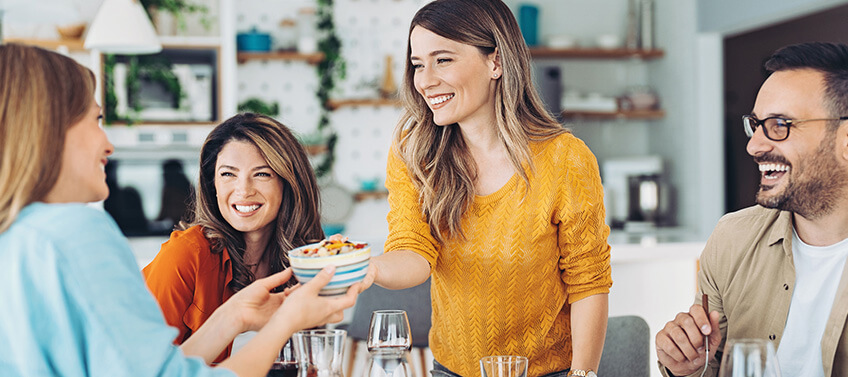 Provide a broker price opinion
Sometimes, people buy more house than they can realistically afford. When they start missing mortgage payments, lenders will request a broker price opinion or BPO, which is a professional estimate of how much a property could sell for if it were foreclosed or liquidated in a short sale. By lending your expertise to banks and lenders, you could call first dibs on selling these distressed properties.
Specialize in a property type
With so many agents jockeying for potential clients, lead generation can feel like an uphill battle. But here's the good news: you don't have to target the same potential buyers or sellers as everyone else. As you probably know, different real estate agents have different niches. Now is the time to lean into the properties you specialize in so you can highlight your expertise and stand out from the crowd. For instance, instead of targeting all potential buyers, you may want to target those looking for seaside homes or luxury condominiums. If you become the go-to expert in a given property category, you'll never run out of new leads.
Be active during the off-season
The real estate market reaches a fever pitch during spring and summer, then eventually calms down as the holidays near. You may be tempted to take your foot off the gas, but consider this: during the off-season, you'll face less competition from other agents. What's more, those still looking to buy or sell a house after the peak period are highly motivated, quality leads. By thinking outside the box and hustling when most other agents are already resting on their laurels, you can get new clients you otherwise would never have landed.
Target FSBO listings
People may have felt confident about selling their homes without an agent during the peak of the red-hot property market. Now that mortgage interest rates are way up and housing demand is cooling, offers are no longer piling up like they used to — especially for properties that need some work. That's where you come in. FSBO sellers whose homes have lingered on the market will be more than receptive to your services, especially if you explain all the ways you can market their property.
Be an active community member
People aren't just looking for a real estate agent — they're looking for a local who's part of a community. That's why you should be an active member of the neighborhood you live in. For instance, you can sponsor charity events or be part of the local chamber of commerce. Not only do these add to your credibility, but they also give you exposure. After all, your events can be covered by the media, which is free advertising that could help you generate real estate leads.
Boost your business today
Real estate lead generation will always be one of the most challenging aspects of being a real estate agent. However, if you have your basics covered and are willing to think outside the box, you'll never be short of potential leads.
Need help with your lead generation? Tap the experts at Agent Image! From designing beautiful websites, to managing social media channels, to running online ad campaigns, our team can do it all!
To get a free consultation, just call 1.800.979.5799!
Did you enjoy reading this article?
Sign up for more updates with our Agent Intelligence Newsletter!
We are committed to protecting your privacy.
Real Estate Websites for Agents
Learn which package works best for you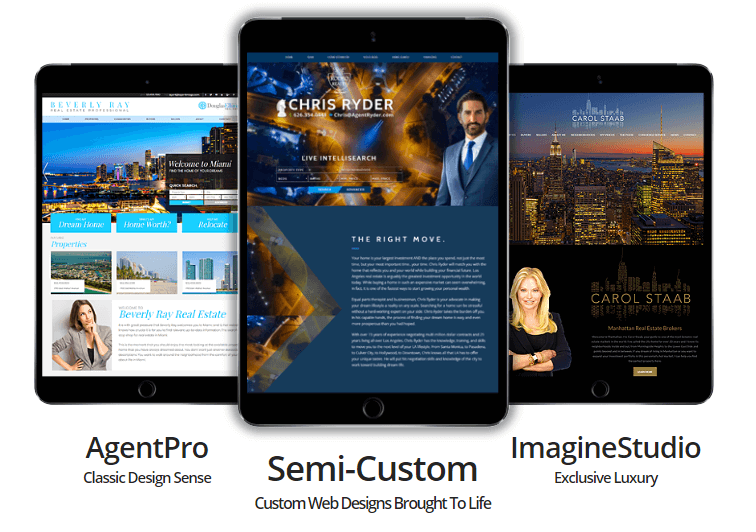 Learn More