The Beginner's Guide to Marketing Terms
Words and phrases that make you a better marketer in the internet age

Dipping your toes into the world of marketing? Understanding the lingo is an excellent first step forward.
Learning the ins and outs of the field will certainly require a lot of patience and hard work, but a basic understanding always helps. The words in this list will provide you with a solid foundation to launch confidently into the business. Take a look:
Advertising — The promotion of products and services to existing and potential customers. Advertising in the digital age includes website banner ads, pop-up ads, and paid search placements alongside more traditional forms like broadcast and print media.

Analytics — Collecting, interpreting, and analyzing user information based on website visits, internet ad clicks, and social media interactions. These data patterns are useful for creating new marketing strategies or improving existing ones.

Blog — Short for "web log," this term may refer to creative but informative online articles, or the section of a website where these articles are published. Blogging is an effective way to attract more users to your website, generate more leads, and establish your credibility as an industry expert.

Branding — Creating a distinctive name, image, or impression that your target audience will associate with your business.

Closed-loop Marketing — Using information from the sales team to study how marketing efforts impact the bottom line of the business. Closed-loop marketing helps you identify which lead sources are effective and which ones are not, so you can adjust your future marketing strategies.

Customer Relationship Management (CRM) — Computer software that tracks interactions with existing and potential customers. CRM programs compile contact information, schedule events such as appointments and meetings, and log the details of each interaction to create a database that can be referenced for succeeding marketing decisions.

Content — Any piece of information produced to promote (viewing, sharing, and discussion) among a target audience. Content may come in the form of (articles and blogs), static and animated images, video clips, and (podcasts or music). These provide the substance in any marketing strategy and campaign.

Conversion — When a website user responds to a call to action. Ideally for businesses, this means turning a visitor into a paying customer. In digital marketing, however, even simple actions such as opening an email newsletter, subscribing to website updates, or filling out an online registration form is considered a conversion.

Drip Marketing — A marketing strategy that schedules the distribution of pre-written content to a company's existing customers and leads. Examples include email promotions and newsletters. Understanding proper timing and common email user habits are key to effective drip marketing.

Editorial Calendar — A content creation plan which helps companies create and schedule effective marketing campaigns, based on user behaviors and preferences. It also helps creative teams track the content that has been produced and the gaps that need to be filled.

Engagement Rate — A metric used on websites and social media platforms to describe the interactions of users with any content. On social media, these are measured as "likes," comments, and the number of times shared.

Evergreen Content — Content that is relevant to the viewer regardless when it is accessed. Evergreen topics include irrefutable facts and subjects of commonly asked or searched-for inquiries.

Inbound Marketing — The strategy of using marketing to attract visitors and potential customers toward your content, instead of relying on paid advertising to gain attention. Inbound marketing involves establishing a strong online presence through an engaging, content- and feature-packed, and easy-to-find website.

Infographic — A visual product that combines snippets of information with appealing graphic design. Both easy on the eyes and easy to share, infographics are an effective format for presenting complex ideas or large amounts of data.

Internet / Online Marketing — A form of digital marketing that uses the internet as the primary means to reach out and connect to existing and potential customers. Strategies include the creation and maintenance of a business website, publishing content on social media, email marketing, and banner advertising.

Lead — An individual person or company that has shown interest in your company, product, or service. Anyone who has filled out a form, shared contact information, or responded to any call to action on your website may be considered a lead.

Pay-per-click (PPC) — A type of internet advertising in which companies pay a search engine, website owner, or social media platform a fee every time their ad is clicked. PPC ads direct users to advertisers' respective websites, where users can find more information about products and services that they can avail.

Reach — Potential customers that will have the opportunity to see your company's marketing campaign during a given period. Studying a campaign's reach is important in weighing its cost, in light of the revenues that potential new customers can bring.

Search Engine Optimization (SEO) — The process of improving a websites chances of appearing at the top of online search results. SEO involves customizing website elements like keywords, title and image tags, links, and more, so that the website becomes more visible on search engines.

Social Media — Social networking websites and apps, as well as the content shared on these platforms. Social media is an impactful marketing tool because of its reach, accessibility, shareability, scalability, and low cost.

Target Audience/Market — A particular segment of the market that is most likely to buy your products or subscribe to your services. Identifying and understanding your target audience enables you to craft more effective, strategic marketing content.

Traffic — The number of users who visit a website. Traffic is a basic indicator of potential customer interest, but should not be considered the primary metric. The length of time that a user spends on a website, their responses to calls to action, and their use of a websites content and features add more substance to each visit.

Viral Content — An article, image, video clip, or any other form of content that gains significant popularity, typically on social media platforms. Viral marketing is a common goal for companies that use internet marketing. The key to making content viral is striking the right balance between popular appeal and informative value.

Website — A website is a structured collection of information that is published online. Websites provide businesses a dynamic and always-accessible platform to advertise their products and services, generate leads, and address customer inquiries and concerns.

Word-of-Mouth — Promotion that spreads through recommendations from current or previous customers. Reviews and referrals from satisfied customers are common and effective word-of-mouth promotions.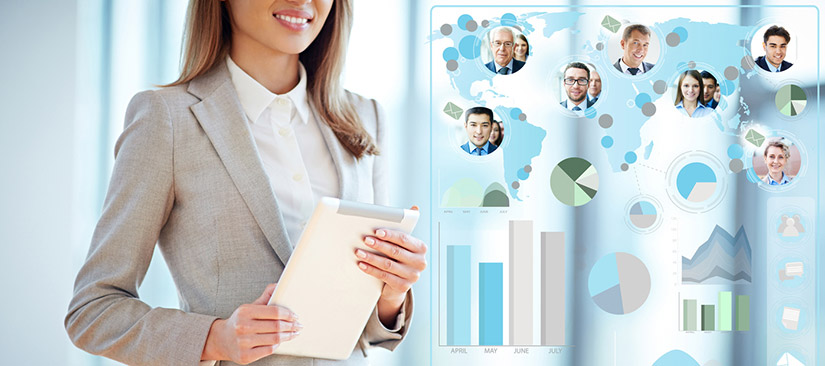 When it comes to internet marketing, Agent Image is the name to remember. As your reliable partners, our expert designers and marketing strategies extend a steady guiding hand as you build a strong online presence. Trust us to make you more visible, more relevant, and ultimately more prolific in your business by maximizing the internet's immense potential.
Jump at the opportunity to boost your business success. Call Agent Image today to get started on creating an effective and influential real estate agent website. Our lines are always open at 800.979.5799.
Did you enjoy reading this article?
Sign up for more updates with our Agent Intelligence Newsletter!
We are committed to protecting your privacy.
Real Estate Websites for Agents
Learn which package works best for you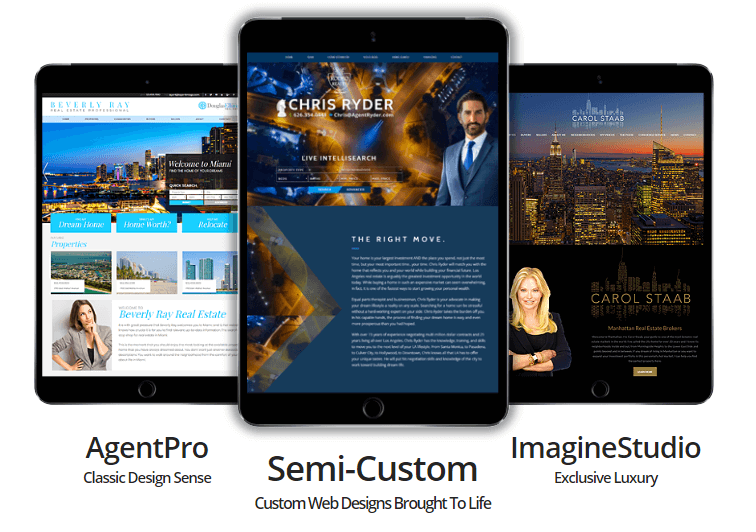 Learn More