Setting Up Your Real Estate Marketing Strategies for 2021
As COVID-19 continues to accelerate the digitalization of real estate services, agents must continue to innovate and refine their marketing strategies in order to keep up with their competitors. Here's how to set up your real estate marketing strategies for 2021 and beyond.
Use paid ads
Lead generation via paid ads makes use of keyword research to determine what your target audience is looking for online. When a prospect clicks on your PPC ad, the ad will take them to your landing page, and you get charged a fee for that click.
Paid ads have tremendous potential for real estate lead generation, but you need to use your advertising budget wisely. To make the most out of PPC ad spend, you can work with a real estate marketing company to identify your ideal customers and the keywords. They can also help you study your competitors and optimize ad copy.
But most importantly, paid search campaigns are measurable, helping you determine whether or not you're meeting your goals. Check out this video on the importance of setting numerically measurable goals for real estate agents:
Use retargeting
A retargeting campaign keeps your name or real estate brand top-of-mind for prospects after they've visited your site or interacted with your brand on other online channels. Retargeted ads will appear at various sites and platforms they visit to give them the extra nudge they need to make a decision.
According to the National Association of Realtors (NAR), buyers typically search for homes for eight weeks, looking at a median of nine properties and viewing five of those homes online.
Moreover, buyers and sellers may check out multiple real estate sites before deciding which agent they feel most comfortable working with.
That's where retargeting comes into play. Custom retargeted ads will serve as a reminder of any listings or real estate services that a prospect has viewed on your site, persuading them to choose you after they're done comparing listings and agents online.
Ramp up video marketing
If a picture paints a thousand words, then a video paints a million – real estate listings with videos get 403% more inquiries compared to listings without video, according to Quick Sprout.
Real estate agents can use high quality videos to showcase properties for sale and pique buyers' interest. A growing number of sellers and agents have begun utilizing video during the pandemic – according to a May 2020 survey by NAR, 35% of agents have reported more clients relying on virtual tours to sell homes.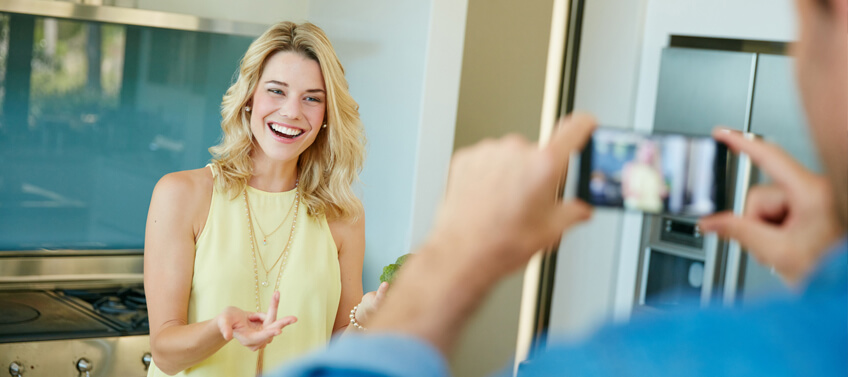 Although real estate was deemed an essential service in many states during the first stages of lockdown, forward-thinking companies have begun offering videos and virtual tours to cater to buyers who had reservations about traveling and attending open houses.
Aside from including videos in your listings, you can also upload videos on YouTube to encourage your target audience to follow you online, sign up for a newsletter, or get in touch with your for a home viewing appointment – despite their increasing reliance on video, the majority still want to tour the property personally before making an offer.
Stay on track with social media marketing
With over 2.7 billion monthly active users, Facebook and other social media platforms present countless opportunities to reach homebuyers and sellers. If you're looking for ways to strengthen your real estate marketing strategy for this year, look no further than social media.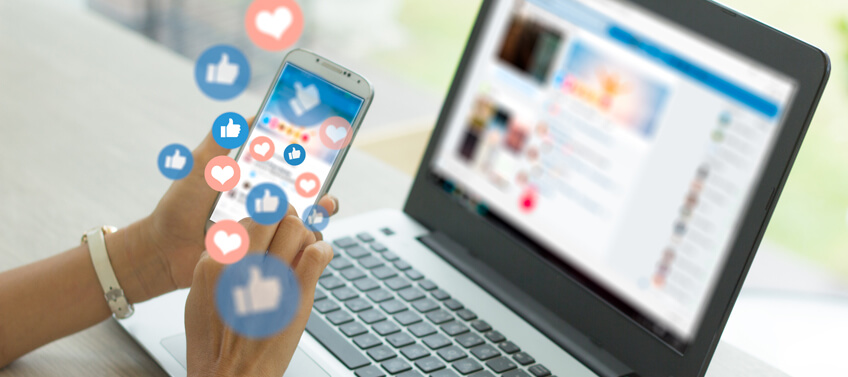 Use Facebook and Instagram Live videos to provide interactive property tours, offer buying and selling tips, and engage your online followers. Appearing in live videos helps prospects connect your real estate brand with a name and face that feels familiar, allowing you to differentiate yourself from other agents and establish a human connection with potential clients.

Just remember to stay true to your brand identity – social media users value authenticity more than anything. Stay consistent with your brand as your online following grows.

Organize your posting schedule around a carefully thought out social media marketing campaign. Aside from producing relevant ads with persuasive copy and a clear (CTA), you need to schedule your online posts and uploads based on data about your followers' social media behaviors (e.g. time of day they're most active on Facebook, etc.)

Join private Facebook groups or start your own. Because of their popularity, Facebook groups offer another way of engaging with your target audience. Moreover, most private groups are location-based, helping you reach out to prospects within a specific service area.

When starting your own real estate Facebook group, you can invite past, current, and potential clients to join. Initiate meaningful conversations around real estate to keep group members engaged and increase your brand's value.
Add new features to your website
If you don't already have a dedicated site, now is the perfect time to have one built and designed. According to the NAR 2020 Generational Trends Report, doing an online search for properties is the first step for homebuyers of all generations with 84% using the internet to find listings.
As a result of an internet home search, buyers often walked through a home that they viewed online as a result of their internet search, followed by viewing the home exterior.
If you already have a site, you can give your marketing strategy a boost by adding new features and enhancing existing ones:
Use high quality photos and detailed property descriptions – 9 in 10 buyers under the age of 55 said that photos were the most important site feature was photos while detailed information about homes for sale was also another important feature to buyers from all age groups.

Offer a home valuation calculator – Homeowners who want to sell but aren't sure how much to sell for will appreciate a home valuation feature to help them get an idea of what their asking price should be. You can request their contact details in exchange for the information, allowing you to capture leads.

Integrate landing pages with lead generation – Landing pages serve a specific and important purpose for your site, which is to capture leads, streamline traffic, increase conversions, and reduce the number of clicks/steps site visitors need to make to find the information they need.

These pages contain little but persuasive content and a strong call to action (CTA) that compels site visitors to either sign for a newsletter or make an account. It's possible to have multiple landing pages with unique content and which different marketing goals.

You can integrate landing pages into real estate lead generation by linking to them in your Facebook ads or guests posts, for example. You can also direct your PPC prospects to landing pages.
If you're ready to step up your real estate marketing strategies in 2021, Agent Image is here to help. We're passionate about helping real estate agents build and maximize their online presence. Contact us to get started.
Did you enjoy reading this article?
Sign up for more updates with our Agent Intelligence Newsletter!
We are committed to protecting your privacy.
Real Estate Websites for Agents
Learn which package works best for you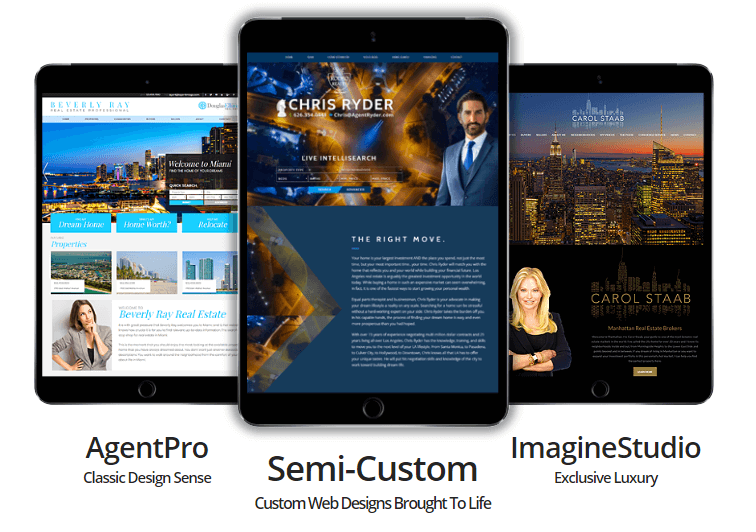 Learn More