Turn Your Real Estate Website into a Valuable Resource Destination
Your real estate website caters to a particular market, so it's best to build one that will address all the needs of potential clients who are looking for information that will help them in their decision-making process. More than brand building for your company, it's also a way to extend your role in the industry by making information and professional advice accessible for everyone. However, it's best to organize this content and put them in a dedicated section so that your agent website doesn't become cluttered.
If you want to learn more about the benefits of a resource page for your website, check out some pointers below:
Encourage people to participate in local events. This works best when your company has a website that specializes on a particular area. Let's take the South Bay Digs (http://www.southbaydigs.com/) website as an example. Easy navigation is important to the online user experience, and organizing your website pages according to different categories such as company, properties, area information, buyers and sellers, and resources is important. For each category, there's a drop down option that narrows down the facts according to what the reader wants to learn. For instance, if the reader wants to know more about the area, they can attend some events listed on the website schedule such as the Redondo Poets Readings or the Hermosa Beach Farmer's Market.
Provide a clear statement of your services. With a resource page, you can identify the different products or services you offer to different niches. For instance, the Agent Image website has clear solutions for Brokers on their Resource page. Here, real estate brokers learn how to create more traffic on their website through options such as internet marketing, and more agent-oriented services like email accounts and hosting.
Cater to both buyers and sellers. Since you need to serve both, it helps to have a resource page that clearly separates the services for each group of potential clients. Back to our previous example, South Bay Digs created separate roadmaps for buyers and sellers. They also feature a Supply and Demand tab that shows a bar graph depending on the timeframe of the information and number of units sold.
Showcase your success. In AgentImage.com, readers can click on the Success Stories page and learn about real estate companies who were more than pleased with their web design services. Links to these successful companies are also provided, so web visitors can see the results for themselves. Short testimonials are also included, so readers can just scroll down and learn more feedback about the company, conveniently on one page. You should showcase your success stories on your website as well to prove your credibility.
A resource page helps keep people updated. Having a resource page on your agent website is like hitting two birds with one stone. Clients love it when they find a trustworthy online source that can give them up-to-date information both in general and specific terms. With a resource page, you can also include a newsletter for your readers that will let them in on updates, tips and the latest deals. Not only that, you can also provide them an archive so that they can track the changes which have occurred in the industry over time. This saves them from having to cross-reference information using several real estate websites.
Resource pages make your website more appealing to people who are eager to learn about your real estate market. To learn more on how to create or improve your resource page, you may contact us at support(at)agentimage(dotted)com or call 1.800.492.6777 x 560.
Did you enjoy reading this article?
Sign up for more updates with our Agent Intelligence Newsletter!
We are committed to protecting your privacy.
Real Estate Websites for Agents
Learn which package works best for you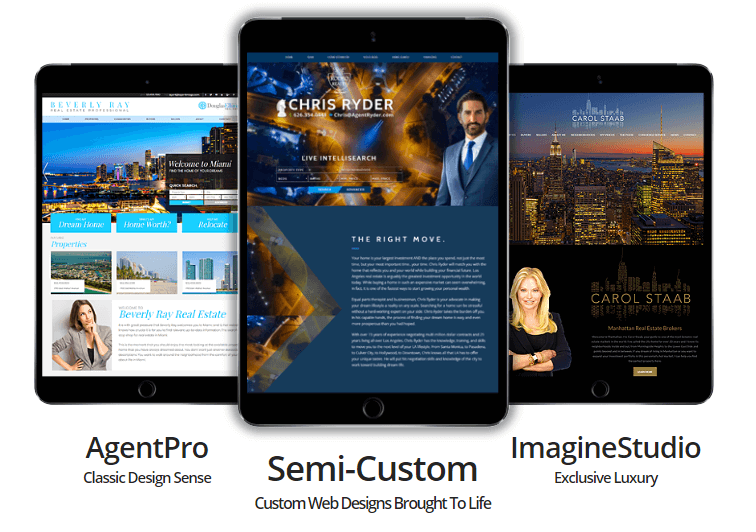 Learn More