Understanding Mortgage Lingo: A Real Estate Glossary of Terms
New to the real estate industry? You might be noticing that with so many distinct words and phrases used in this dynamic business, it seems easy to get lost in the mix. But don't fret, it doesn't have to be overwhelming or intimidating.
Developing your real estate vocabulary is a crucial ingredient for success in this demanding yet rewarding field. We'll help you start building a reliable knowledge base with this glossary of often-used real estate terms: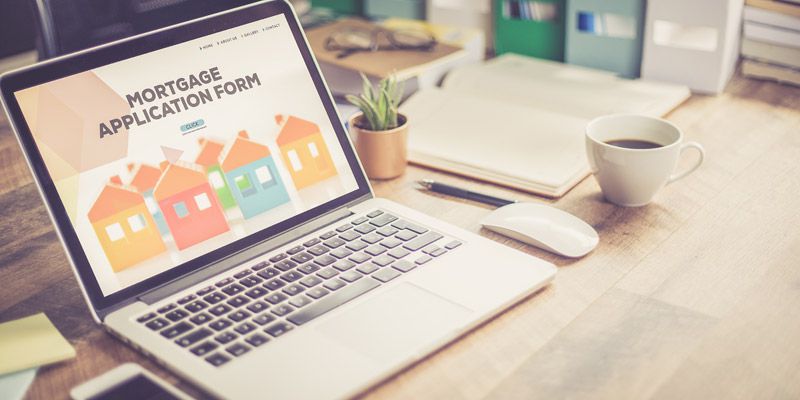 Adjustable Rate Mortgage (ARM) — A mortgage in which the interest rate changes at set intervals throughout the duration of the loan. Changes to ARM rates are tied to indexes such the LIBOR (International Exchange London Interbank Offer Rate), a benchmark that banks and other lending institutions use to borrow money from each other.

Amortization — An accounting term that applies to real estate transactions, referring to the repayment of a principal loan amount plus interest over a given period of time.

Annual Percentage Rate (APR) — A percentage value that represents the true annual cost of a loan. The value is based on a government-created formula, incorporating the mortgage rate and all associated fees and rebates.

Appraisal — An estimate of the property's value on a specific date. An appraisal is typically given after the property has been professionally inspected.

Appreciation — The increase in a property's value over time. Appreciation depends on various factors like local real estate market conditions, improvements made on the house, and inflation.

Assessment — The value assigned to a property to determine property tax dues. Not to be confused with an appraisal (see above), which refers to the market value of a home.

Bankruptcy — A legal process undertaken by individuals whose qualified debts exceed their assets . Filing bankruptcy in federal courts allows them to seek relief by way of complete discharge from outstanding liabilities.

Buyer's Market — A location where there are more homes than buyers. The greater supply of available properties lowers prices, favoring the buyers.

Broker — In real estate, a professional who oversees the buying and selling of homes. The term refers to agents who have undergone more training, hold a broker license, and typically hold a managerial position at a real estate firm.

Buyer Agent — An agent who represents a buyer during a real estate transaction. This agent is responsible for negotiating with the listing agent (see below) toward the most appealing price and terms for the buyer.

Caveat Emptor — A transaction in which the buyer assumes the risks entailed in an impending purchase. The phrase is Latin for "buyer beware."

Contract of Sale — The legal document that details the terms and conditions of a real estate transaction. A contract of sale includes important information such as the payment terms, inspection requirements, date of settlement, and other items sold as part of a package deal.

Closing — Also known as a "settlement," this term refers to the final step in a real estate transaction, after which ownership of the property is formally transferred.

Debt-to-Income Ratio — The percentage of one's gross monthly income allocated for the payment of debts and liabilities, such as credit card bills, car loans, student loans, and child support obligations. This ratio is a crucial factor in determining a home buyer's mortgage qualifications.

Earnest Money — A deposit made by a home buyer to prove serious interest and commitment to the purchase. Earnest money is typically 1% to 3% of the sale price, deposited via cashier's check, personal check, or wire transfer one to three days after the seller accepts the final offer.

Equity — The amount of a property's value that the owner actually owns. Equity is how much you will gain when you subtract the balance of your mortgage from the fair market value (see below) of the home.

Escrow — A stage in the real estate transaction process when a buyer deposits money, documents, or other items of value to a third party until both parties have fulfilled their respective parts of the contract.

Fair Market Value — The best price that a seller and a buyer can willingly agree on for a property.

Fixed Rate Mortgage — A loan that features a set interest rate throughout the entire term of the loan. Fixed rate mortgages are the most common type of home purchasing loans, usually set for a period of 30 years. Throughout this period, the mortgage interest remains the same, regardless of whether interest rates rise or drop.

Foreclosure — The process by which ownership of a property is taken from a homeowner who is unable to meet his or her mortgage obligations. Delinquent owners are typically given two to three months to settle their outstanding payments before the bank officially forecloses on the home. Foreclosed properties are often auctioned off, with proceeds of the sale used to pay off the mortgage debt.

Freddie Mac and Fannie Mae — Informal names used to refer to the Federal Home Loan Mortgage and the Federal National Mortgage Association, respectively. Both government-sponsored enterprises help stabilize the residential mortgage market by buying mortgages from lenders and selling them to investors as mortgage-backed securities.

Homeowner's Insurance — An insurance policy designed to protect homeowners from damage to property resulting in a decrease in the home's value.

Listing Agent — A real estate professional that represents a property seller throughout the selling process. This agent's responsibilities include listing the property on the MLS (see below) and negotiating toward the best possible returns for the seller.

Multiple Listing Service (MLS) — A compilation of properties for sale across a specific city, town, or region. MLS entries are provided by member brokers serving a common area. These members follow a set of rules and systems that govern the sharing of information on the MLS.

Mortgage — A debt instrument designed to enable the purchase a home. Mortgages are paid over a period of several years, including interest as declared in the mortgage terms. Failure to pay the mortgage will result in a foreclosure (see below).

Open House — A specific schedule during which a property is made open for public viewing. Open houses are promotional events that allow interested buyers to examine and explore a home firsthand. Open houses also provide an opportunity for guests to discuss their feedback with the listing agent, providing useful input for sellers to enhance the sellability of their property.

Preapproval — A process where a lender evaluates a property buyer's borrowing capacity based on his or her credit report, employment history, income, and proposed down payment amount. A preapproval will determine whether the interested borrower qualifies for a loan, the maximum loan amount, and mortgage terms.

Pocket Listing — A type of listing that does not appear on the Multiple Listing Service (MLS) and is instead sold privately. Pocket listings appeal to sellers who require (or prefer) anonymity. The term also applies to listings that brokers advertise directly to their clients before they are posted on the MLS.

Real estate agent — A state-licensed professional that provides assistance throughout the entire process of buying or selling a home.

Realtor — A real estate professional who is an active member of the National Association of Realtors (NAR). Realtors subscribe to NAR's strict Code of Ethics.

Refinance — Paying off one loan to get a new loan, typically with benefits such as lower interest rates and improved credit. The same property is used as security for the new loan. Refinancing is a worthwhile strategy for owners who plan to stay in their current home for a long time, as it enables better long-term financial flexibility.

Selling Agent — Another term used to refer to "buyer's agent" (see above). Not to be confused with the listing agent, which represents sellers. The term is used to track real estate transactions on the Multiple Listing Service (MLS).

Seller's Market — A location where there are more buyers than available property. Sellers have the advantage in this scenario, as the low inventory of homes raises the level of prices.

Subagent — A real estate professional who works under the supervision of another agent or one whose duties are delegated by a primary agent to provide needed assistance.

Turnkey — A term that describes a home that is move-ready. All furnishings are complete and in working order, and there are no structural or electrical issues.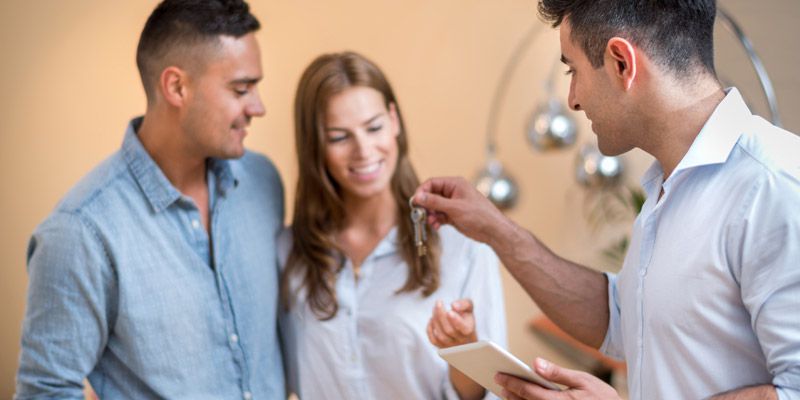 This set should give you a good head start and a strong foundation for greater learning. But remember that the terms we shared in this glossary are only the tip of the proverbial iceberg. Expect to come across hundreds more important turns of phrase as you venture forward in this career.
Want to be a more successful real estate professional? Agent Image will help you build an impactful and influential presence in today's most dynamic, interactive, and far-reaching medium. With an effective real estate agent website, you're opening the door to greater opportunities.
Get in touch with us today for a free consultation at 800.979.5799. Our design experts and marketing strategists are always ready to help you achieve success with your online presence.
Did you enjoy reading this article?
Sign up for more updates with our Agent Intelligence Newsletter!
We are committed to protecting your privacy.
Real Estate Websites for Agents
Learn which package works best for you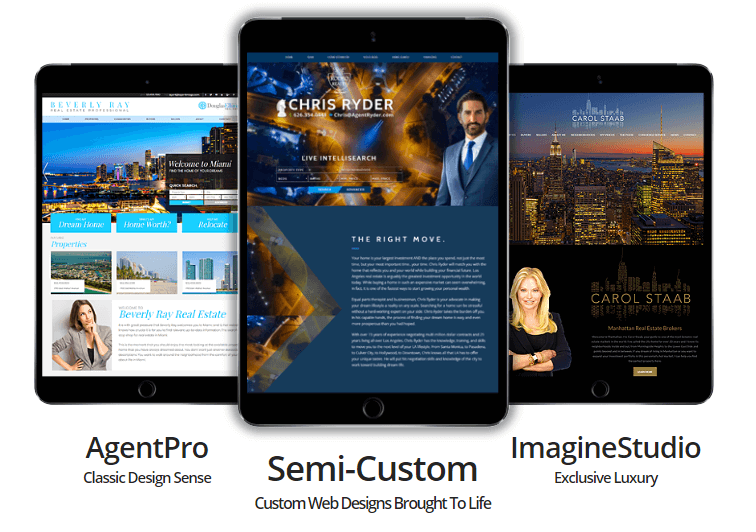 Learn More