5 Ways to Navigate Google's Recent Changes
Whether you're constantly staying abreast of search engine optimization and website best practices or not, you may have likely heard of Google's latest rollout. As with most Google algorithm changes, this one is certainly causing a lot of commotion.
At the beginning of May, Google began rolling out their latest update to their search engine algorithm. This update came without warning and caught many website owners off guard. The "Phantom Update" or "Phantom Update II" changes the core algorithm used by Google to rank websites.
Websites are being weeded out for:
Empty Content
Malfunctioning Websites
Ad Filled Websites
And Duplicate Content
Some of the sites hard hit by the change include HubSpot, Examiner, eHow, Yelp, and more. When the founder of HubSpot saw their rankings drop by more than 30%, he sounded the alarm bell. Even NBC News jumped on the story questioning if sites like HubSpot and other "how-to" websites were in fact being targeted by Google.
What You Need to Know to Navigate Google's Algorithm Changes
How-to websites are not being targeted by Google. What is being targeted are poorly built websites with useless content and filled with wall-to-wall advertisements. The update is aimed at providing a better user experience. Website domains are not being dinged, but bad pages on those sites are bringing down the overall ranking.
Google accomplishes this by changing the way that the system treats user signals. Those sites that exist solely as an ad dump are going to fall all the way out of search engine rankings. Most users will appreciate that. Below are the 5 ways to navigate Google's recent changes to make sure that your real estate website doesn't get dumped.
Add Quality Original Content: If you are copying listing information from national sites or competitor sites, stop. This update is weeding out duplicate content. Focus on adding quality original content. Rottentomatoes.com and HubPages.com both fell down the rankings because of this.
Remove Broken Links/Missing Pages: If you have pages on your real estate website that produce a 404 error message, you are going to get dinged and dropped for it. This can happen if your content contains hyperlinks to content that is no longer available so make sure to refresh your content and update outdated links. A lot of how-to sites were dinged because of poor function due to broken links and missing pages.
Get Rid of the Pop-Ups and Annoying Ads: Pop-Ups are the worst according to this new algorithm update and so are above the fold ad banners and self-starting videos. Get rid of them. The new algorithm relies heavily on user signals; if too many people quit your site because of your annoying ads, exit out of them, or do not return, you are going to lose.
Update Your Page Indexing: You can improve the way that your pages are ranked by updating your page index coding. If you have a lot of great content and some pages with less than stellar content, those lower quality pages are going to bring your entire domain ranking down. Direct search engines not to index them by updating your page indexing.
Improve Your Web Design: While most of these changes target the content on your site, the new algorithm also targets your web design. If your website is hard to navigate because of too many videos, images, or ads, even if you have quality content, you are going to get punished by Google's recent changes.
What Websites Fared Well? Which Ones Lost?
According to Searchmetrics, Amazon won based on "absolute values." In relation to all other websites, outlettable.com topped the winners' list seeing a 579% increase in traffic after the algorithm change! Here are some of the other noteworthy winners:
Religionfacts
Quora
Thesaurus.com
Groupon
Amazon
and WebMD
The video sharing website Upworthy had the second biggest decline in traffic at 72%. The website that fared the worst was weheartit.com. Here are some of the other noteworthy losers:
Examiner
Hubpages
Pinterest
LinkedIn
Wikihow
and Yelp
Google Recommendations
Google has a simple recommendation for navigating this change; create better website content. Improve your website design. Don't plagiarize other sites. And, make sure that the quality of your content is better than the rest: no typos, no broken links, etc. Your webmaster should familiarize themselves with Google's updated webmaster guidelines, if they have not already.
Was Your Real Estate Website Affected?
We have said it time and again; you have to fill your website with quality content. This algorithm change by Google is going to make it necessary for all websites to heed that advice.
If you are an Agent Image customer, you likely were not affected by this change. Our content packages fill your website with top quality original content and are the opposite of keyword stuffers – using organic SEO techniques that don't detract from the content.
Was your real estate website knocked down in search engine rankings because of this change? If so, you need the help of our star rated team of web designers! Get in touch with us right now to get started with a free consultation about how to get your website back on top.
Did you enjoy reading this article?
Sign up for more updates with our Agent Intelligence Newsletter!
We are committed to protecting your privacy.
Real Estate Websites for Agents
Learn which package works best for you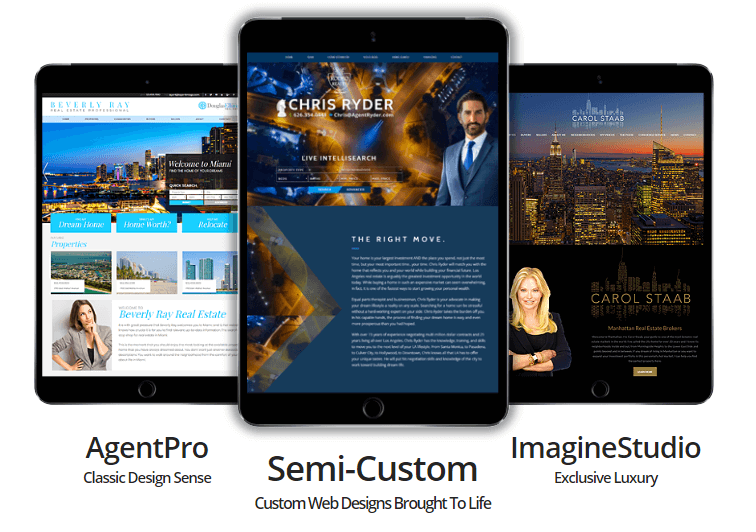 Learn More