7 Ways to Become a Real Estate Rockstar with Niche Marketing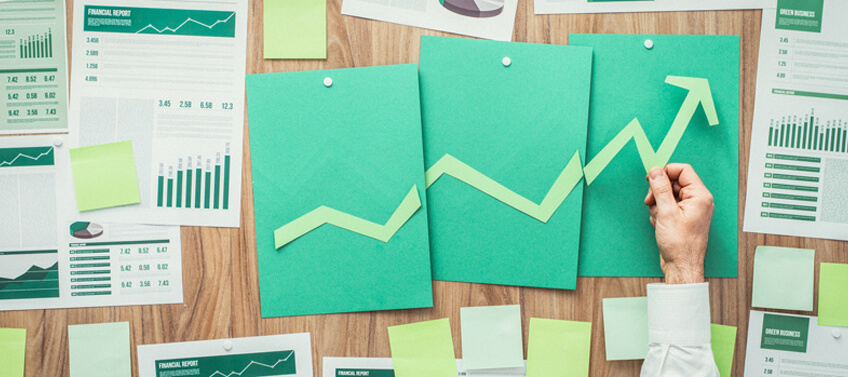 Of all of the real estate agents in your area, what makes you different from the rest? Answering that question is an important part of becoming a real estate rockstar. Niche marketing is for specialists of a particular area of the real estate market that is being underserved in your location.
That can be a wave of REO and foreclosures in one of your neighborhoods or senior living communities that are being built. Your ability to zero in on a specialty will help to not only focus your business efforts but also help you to bring in higher quality leads.
Seven Ways to Become a Real Estate Rockstar
1. Fill a Void
All locations no matter how many brokers or agents are already working there have some portion of the population that is being underserved. If you can corner a particular market by filling a void, you stand to receive an influx of new clients. Think of niches like:
Distressed Properties
Short Sales
REOs
Vacation/Second Homes
Fixer-Uppers
First-Time Homebuyers
Newlyweds
Divorcees
55+/Active Adult Communities
2. Prove Your Worth
It's not good enough to just say that you are the best at your niche, you have to prove it. That starts with delving into your communities to get to know the people, the layout of the land, and to build your local network.
Get in touch with local businesses and hand out your business card at local festivals. Meanwhile your marketing plan should focus on targeting those in your niche. If your niche is in the senior community, target your local AARP offices. If you deal in ranch properties, talk to local stable owners.
Anyway that you can get involved and meet people the better but then prove you know what you are doing. Show them how you are better able to produce the kinds of results that they are looking for with a thoughtful and focused media strategy.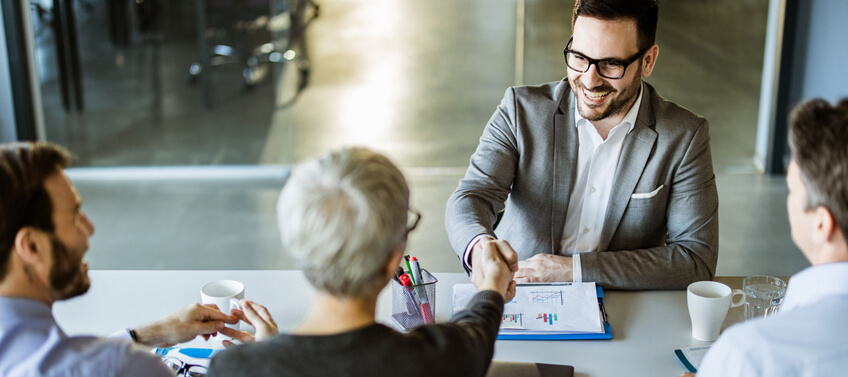 3. Get More Specific
To say that you deal in luxury real estate is a tad bit vague to really grab a hold of a niche market. You need to get more specific about what type of luxury properties you sell. Are you selling sprawling million dollar estates or expensive waterfront homes that are priced based on location not necessarily size?
More importantly you need to figure out how much business you can really get out of a particular area. If your specialty is the 55+ community yet the median age of homeowners in your area is in the mid 30's, your pool of prospects will be quite low.
On the other hand if you work along the Florida coastline where there are literally hundreds of miles of beachfront property, finding your niche takes more than advertising waterfront real estate. Think about vacation rentals or vacation homes with full service property management. Here are other niche categories that need to be narrowed down:
Condos
Metropolitan Areas
Oceanfront Properties
Foreclosures
Commercial Real Estate
4. Become a Local Expert
First-time homebuyers want to know that when they move to a new area they will have an agent there who can help guide them on more than just what properties are available. To secure that niche market, you will need to become a local expert.
Again, if your niche is first-time homebuyers your goal is to be a fount of information for your clients. From knowing where to go for furniture to knowing where to get the best cheese steak sandwich, any niche that you choose you have to be a local expert in that area.
You can accomplish this by simply getting involved in your communities. There are plenty of ways to do it:
Promote a Workshop on Getting into Real Estate
Speak at Local Schools for Career Day
Fill Your Website with Informational Articles
Participate in Local Festivals
Join Area Groups
Aid with a Local Fundraiser, etc.
5. Go for What You Really Want
Money cannot be your only measure for picking out a niche market. Of course that is the reason why so many try to break into the luxury market but few succeed. You want to pick a niche market with properties and people that you enjoy.
For instance if you choose to specialize in golf communities because they tend to bring in more affluent clients but you hate golf and the lifestyle, you won't make it very far. You have to not only be able to talk about the things that your clients are interested in but you have to enjoy talking about them.
Go for what you really want when choosing a niche market to serve. Choose the types of properties that you are passionate about buying and selling; that passion will rub off on your clients to
o.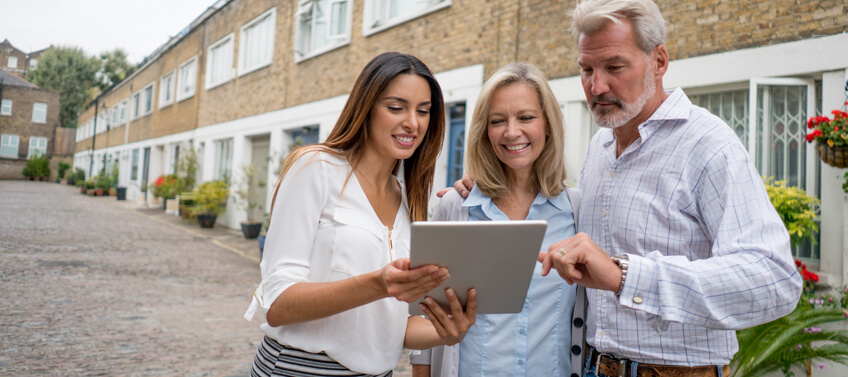 6. Keep Building Connections
The job of an agent never stops. Every conversation you have, every new person you meet is an opportunity to keep building connections. The more people who know you and know what you do, the more referrals you will get.
Many agents mistakenly focus only on building career connections which are important. Joining your local real estate board or networking with other industry professionals is important. However you want to keep building your local connections at the same time.
One of the best and easiest ways to get to know people in your community is through local sports. If you are not a sports fan try catching a few shows at the local theater. Find an interest that you share with a portion of your community. That interest can blossom into tons of new business for you.
7. Survey Your Local Landscape
Finally before you settle on a niche, do a thorough survey of your local landscape. How many subdivisions are in your service area? Where are the best rated schools located? Is there a large market for expensive luxury or beachfront properties?
Remember that only fools rush in. Maybe even start by just testing the waters a little. Check around the area and talk to homeowners about what areas they see are underserved. Then do your own research to see if there is a niche that speaks to you and that can fill a void in your local real estate market.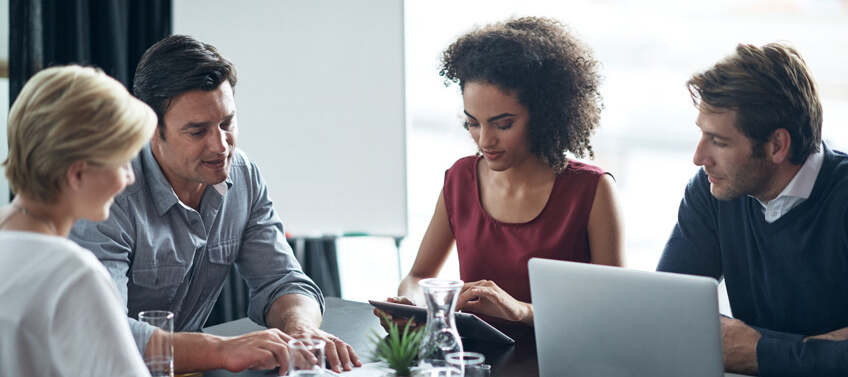 Website Builders for Niche Marketing
The glue that pulls it all together is advanced SEO strategies to get the most out of your content. When homebuyers and sellers need an agent in your area, your website should appear in all searches in your niche.
You have access to a team of highly qualified and experienced web builders who get outstanding results from niche marketing. From beginning to end, Our Agent Image pros will help you develop the best strategy for positioning your brand within your niche market.
To get more information about our real estate marketing services or to discuss your plans for capturing your niche, reach out to our team today. Our consultations are free.
Did you enjoy reading this article?
Sign up for more updates with our Agent Intelligence Newsletter!
We are committed to protecting your privacy.
Real Estate Websites for Agents
Learn which package works best for you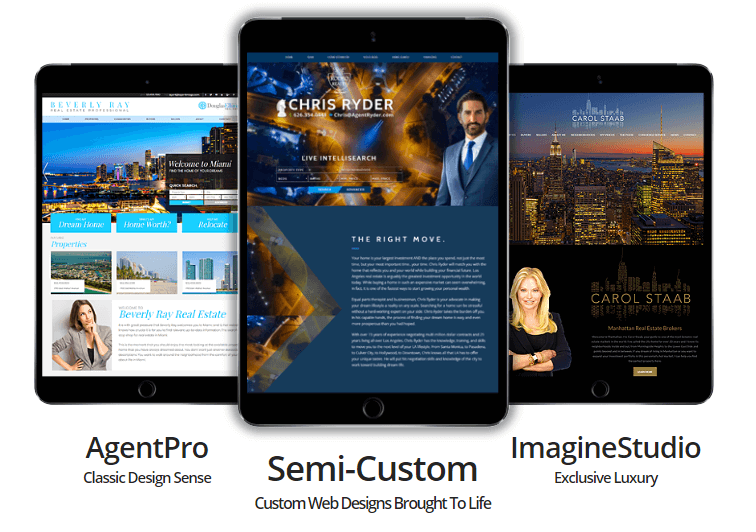 Learn More