Expand Your Online Presence Through Zillow
In a recent report from the National Association of Realtors, 44% of all home buyers used an online resource as a first step in searching for a new home. For home sellers, the internet played a significant role during the selling process as well, as websites were one of the main tools used to market a home.
With more and more home buyers and sellers relying on online resources for their real estate goals, it's now more important than ever for agents to be well-versed in how clients navigate the internet.
For agents, having a website and a strong social media presence is essential, but what else can you do to expand your online reach? How can you complement your efforts in order to take your brand to the next level?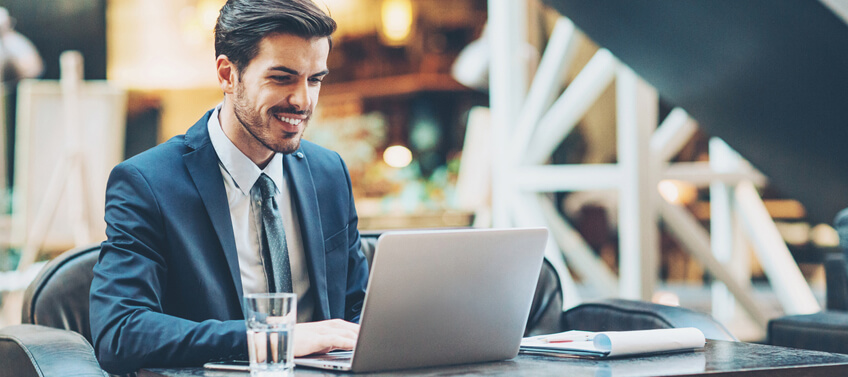 Establish your presence on the top online real estate marketplace
We get it – maintaining several social media accounts and online profiles can be quite a chore. But if you were to create just one other online profile to complement your website, Zillow is definitely the way to go.
In a survey published by Statista.com, as of January 2019, Zillow led all real estate websites in the US by a wide margin with over 36 million unique monthly visitors. Trulia comes in at second with about 23 million monthly visitors, followed by Yahoo! Homes with approximately 20 million monthly visits.
It's easy to create a Zillow agent account
Creating a profile on Zillow immediately gives you top placement as the listing agent in all of your active listings, with no action required on your end. In short, you get prime exposure on the largest online real estate resource without spending a dime.
Additionally, setting up a Zillow profile also provides you with a single access point for account management, making it easier for you to update your details, advertise your services, and track your ROI.
Creating an account on Zillow is very simple and easy. Here's how:
Go to Zillow.com and click the "Join" link on the upper right corner.

Enter your preferred email address and create a password.

Tick the "I am a landlord or industry professional" box.

Select "Real Estate Agent/Broker" from the dropdown menu.

Provide other required information, and click "Continue" to create your Zillow account.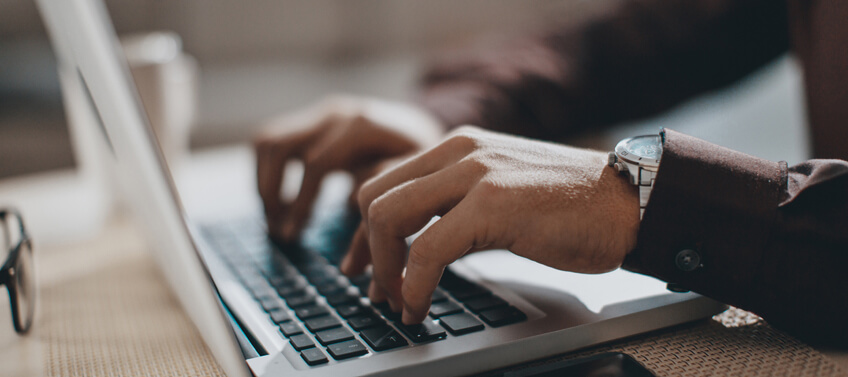 Using Zillow as a starting point
After you've made a Zillow account, the next step is to create a compelling Zillow agent profile. A strong profile is key to converting Zillow's visitors into warm leads.
Here are a few tips to keep in mind that can help you create a strong Zillow agent profile:
Use a professional headshot – The photo you upload on Zillow should tell prospective clients that you're professional and approachable. Dress as if you're meeting a dream client, wear a confident smile, and choose a background that reflects your personal brand.

Include details on your education and credentials – While degrees such as MBAs or real estate development degrees aren't really required to become a real estate agent, they demonstrate your expertise in your field. If you have credentials, make sure they're displayed prominently on your profile. You can add your credentials right after your name by updating it on the "Edit Profile" section. You can also add more details about your background and education on your "About Me" section.

Include your unique selling proposition – Highlighting your unique selling proposition or USP will give you an edge over your competition. It could be your expertise in assisting first-time homebuyers, your staging experience, or your ability to list and sell homes in record time. After you've identified your USP, you can include it in your Zillow profile's "Specialties" and "About Me" sections by adding it on the "Edit Profile" page.

Post your listings on Zillow – Make sure that the email address you use for your Zillow profile matches the email address your broker uses for its listings feed to sync your listings. Your listings are automatically synced using the email address you entered during profile setup. Enter any additional email addresses your broker might use so we can link all your listings to your Zillow profile. It's vital to have beautiful, comprehensive and descriptive listings of the current properties that you're selling.

Add sales and reviews to your profile – You can use your Zillow agent profile to show your history of successful deals and what past clients have to say about your service. This is a great way to attract homebuyers and sellers, as they want to work with an agent who provides top-quality service and has a history of successful sales. You can add information on your previous sales by editing the "Past Sales" page on your profile. You can also use Zillow to request reviews from previous clients by clicking on the "Request Reviews" link on your profile page, where you'll be asked to provide email addresses of former clients. You can add a personal note to ask for honest feedback or other details they'd like to share about their experience with your service.
Claim your listings on Zillow
Listing your property on Zillow does not ensure that the correct agents will automatically be featured on the listing. Zillow generates revenue by selling the space next to unclaimed listings to "Zillow Premier Agents" who receive the leads from these listings. By not claiming your listings, you are missing out on the traffic, exposure and leads generated by the Zillow platform.
After creating your profile and including all the information you need, it's important to know how to claim a listing on Zillow. First, you need to log in and search for your listings. Under "more" tab on your listing page, click "claim your listing" from the drop-down menu. From there, fill out the claim form and verify that you are the owner of the listing and your name will be shown next to the listing. You can now take advantage of the potential traffic and leads that Zillow can provide.
For even more exposure, however, consider to advertise on Zillow through Zillow Premier Agent. While you can get a profile, CRM, and website for free from Zillow, advertising gives you exclusive agent placement on your own listings and added exposure on other agents' listings.
Online real estate reviews
Having a credible profile on Zillow gives you an opportunity to get your services in front of a wider audience.
Although names like Google, Trulia, and Yelp typically come to mind when it comes to online reviews, in the world of real estate, Zillow is king. Over the past several years, Zillow has been successful in widening their lead over the competition, with visitors searching for reviews on their site four times more often compared to other major real estate review sites.
Of course, getting 5-star ratings will be up to you, but once satisfied clients start leaving reviews on your Zillow profile, you'll likely convert some of Zillow's 190 million monthly visitors into warm leads.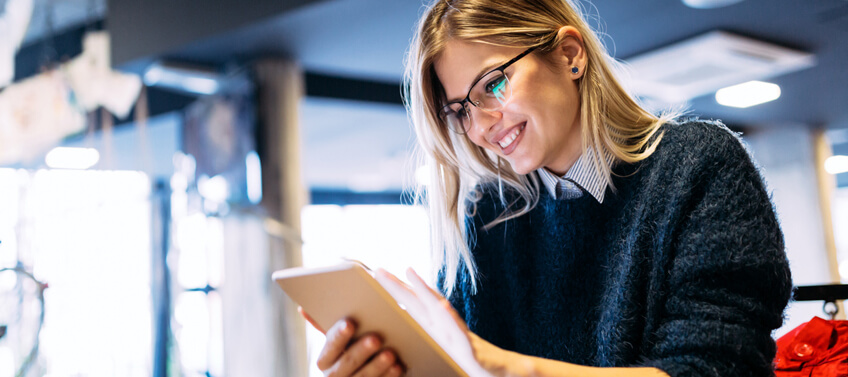 Expanding your reach through other real estate websites
While Zillow has a clear advantage over the competition, that doesn't mean you should stop there.
It's the best site to focus your efforts on during the early stages, but building your reputation on other trusted review sites like Trulia, Redfin, and Realtor.com will extend your reach further and boost your online presence even more.
Again, it's all about knowing how prospective clients navigate the web. Anticipating which sites attract prospective clients and ensuring a stellar reputation across all of these is key to developing a strong online presence, and is a surefire way to take your business to greater heights.
Get help from our team of experts
Embedding a Zillow feed to your website is also a good way to boost your credibility. You can find more ways to boost your online presence by talking to one of our experts at Agent Image. Get in touch with us today!
Did you enjoy reading this article?
Sign up for more updates with our Agent Intelligence Newsletter!
We are committed to protecting your privacy.
Real Estate Websites for Agents
Learn which package works best for you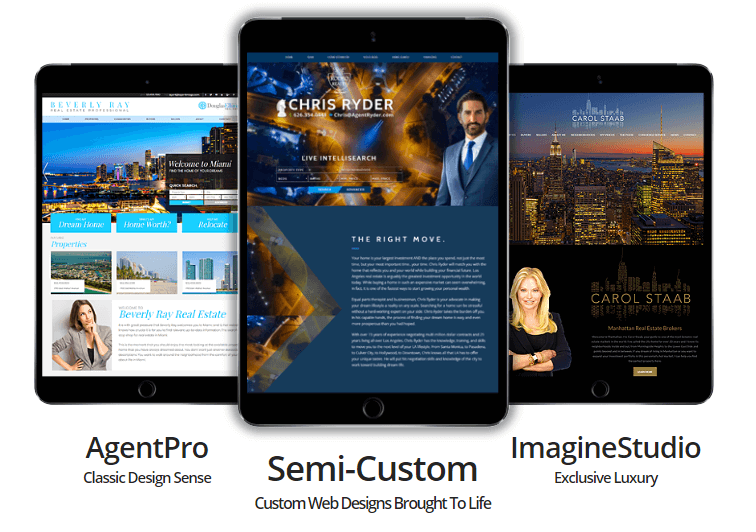 Learn More