Spring Cleaning Your Real Estate Website
It's already mid-spring, have you done some spring cleaning… on your website? It's the perfect time of the year to update your content and decide whether you'd like to change up the look of your real estate website. An updated and well-maintained website keeps visitors coming back. We're giving you 6 simple ways to fix up your website:
Once you've sold a property, update your listing on your website so visitors won't get confused.
Post about new developments in your neighborhood such as new establishments opening or upcoming community events happening soon.
Don't forget to add beautiful photos and well made virtual house tours of your updated listings.
Show newly added agents to your team by adding a photo of them and necessary info on your Agent roster page.
Updating your website doesn't have to be a complete overhaul. Simple things such as changing your websites colour scheme or updating the photo slideshow on the homepage can do the trick.
It's important your contact info listed on your website is updated or you might not be able to get in touch with great leads.
Overall, your marketing presence online is your first impression to website visitors. Keep your website looking fresh and current with a little Spring cleaning. If you have any questions or are interested in making any changes to your site, visit our Support page: https://www.agentimage.com/agent-image-website-support/ so we can help update your website for Spring!
Did you enjoy reading this article?
Sign up for more updates with our Agent Intelligence Newsletter!
We are committed to protecting your privacy.
Real Estate Websites for Agents
Learn which package works best for you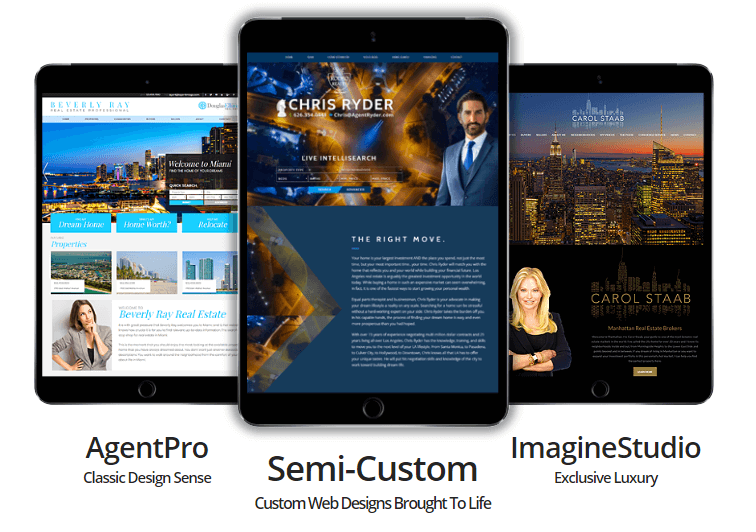 Learn More