The Best Ways to Use Viral Marketing for Real Estate
When it comes to internet marketing for real estate, your options nowadays are endless. However, don't go too crazy on your efforts or be fooled into thinking that a huge social network fanbase means better business. Being active in social media for real estate in itself doesn't generate business instantly. Confused about the steps your company can take when it comes to viral marketing? Here are some things to keep in mind to make your online marketing efforts fruitful:
Make your social media strategy work for you. Getting a social network account for your real estate firm is a basic step, but you don't need to sign up for every social site available. You will have a hard time managing every single account if you do. Just choose which ones will cater best to your target market and focus on those. One example is the Wetag Consulting website, whose social media presence is easily accessible through YouTube, Facebook, and Twitter icon links on their homepage.
Use real estate-specific platforms. Facebook, Twitter, and YouTube accounts are all helpful, but you hit a more specific market niche when you use social networks designed for real estate, like Active Rain or other real estate forums. If you've run out of online communities to join, you might want to check out Architizer as well, which is the largest online database for architecture. Instead of vying for a spot on magazine issues, architects can upload their portfolio and developers can look them up.
Interact with other real estate professionals. Online communities for real estate are mutually beneficial for agents and clients. When interested home buyers or sellers post questions, agents from different companies respond. By contributing, you show your level of credibility and promote your brand. Participating in discussions through Zillow Advice and Trulia Voices allows you to showcase your company as the local expert in a particular area, so you can draw a specific set of possible clients.
Invest in different kinds of media. A neighborhood video tour or video testimonial is a creative way to engage with the visitors of your agent website. Brokers show their expert knowledge on a location and connect with possible consumers better when they use video. A real estate video highlights a featured property better than the usual photo, and with agent videos, you can convey your message directly and more effectively through the screens of your potential clients.
Covert your leads into clients. Follow through on your social marketing efforts by efficiently managing your prospects' schedule and by making prompt and consistent response to all inquiries.
Getting your brand the online exposure it needs allows you to cast your net on wider seas. Don't forget though, that people can easily unsubscribe the moment they lose interest due to unappealing information on your part. Make sure that your posts and updates are relevant and detailed.
If you need more information on how you can make the most out of your internet marketing campaigns, our web marketing specialists can help you achieve your goal. Sign up for a free consultation or check out our internet marketing, social media and real estate video services pages. You can also call us directly at 1.800.635.1231 x 543.
(Update: Agent Image TV is no longer offering video services. If you are looking for real estate website and marketing services, please visit www.agentimage.com.)
Did you enjoy reading this article?
Sign up for more updates with our Agent Intelligence Newsletter!
We are committed to protecting your privacy.
Real Estate Websites for Agents
Learn which package works best for you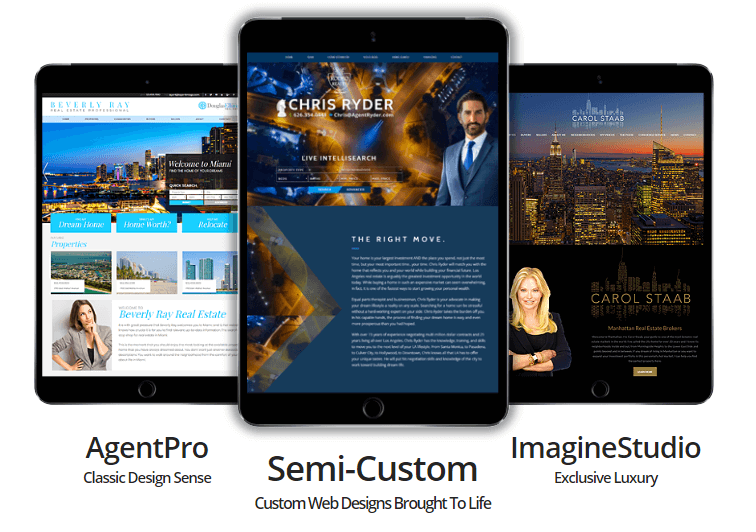 Learn More