How Exactly Can Real Estate Agents Make Use of Instagram?
Did you know that Instagram is now more widely used than Twitter? There are more than 200 million active users on Instagram and that means that for real estate agents, it is a social media platform that can no longer be ignored.
While Facebook is still at the very top of the social media food chain with more than a billion active users, Instagram lends itself very well to real estate. The site is about sharing news through pictures and videos creating a new genre in online marketing called "visual marketing."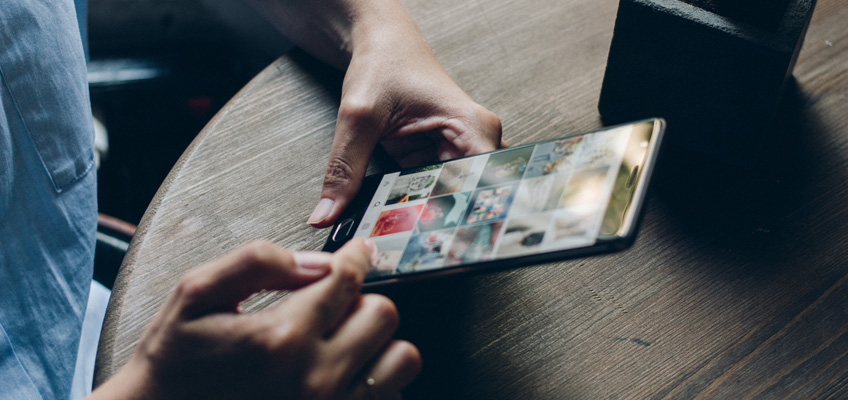 Understanding Visual Marketing
The proliferation of social media sites has long coincided with online marketing strategies. Now as social media and online searches have moved from desktops to mobile devices, fewer words and more pictures and videos is now the name of the game.
As part of your overall marketing strategy, Instagram fits nicely in with your visual marketing strategy. Currently the top social media sites for visual marketing are:
Facebook
Instagram
YouTube
And Pinterest
For real estate agents, your online prospects will come into contact with your property images and website before they ever think about contacting you. On Facebook, studies show that just adding a photo increases the number of clicks by over 125% and across the board photos and videos get more shares.
The whole strategy for peaking interest in your properties comes through sharing your property images and video tours. It used to be that you had to rely on your MLS to determine the parameters for how your properties and images should be displayed.
Today you have more control than ever. You can post every day photos to keep interest in your real estate blog and you can share your featured properties using the highest quality photography and videography.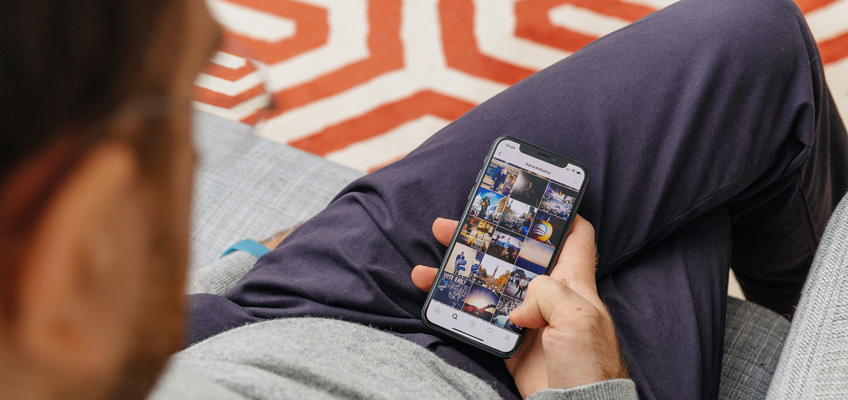 How-To-Use Instagram for Real Estate Agents
First you want to link your Instagram account to your Facebook account. According to Inman Facebook photos shared from an Instagram account look better than photos shared from other photo sharing sites like Pinterest.
Second you want to build a strong portfolio of beautiful property photos and commercial quality video tours. You want to mix it up a bit to stay active every day on Instagram. Break your photo and video shares into two categories: "At the Office" and "Latest Listings" or something similar.
At the Office Shares
Just like on any of your other social media platforms you don't want to be all business. People who use Instagram really make decisions quite simply; what picture looks interesting enough to click on or share?
Using at the office photo or video shares allows you to show off your personality. Because Instagram videos are only 15 seconds long at the most, you want to do something clever, short, and most importantly fun or interesting.
Latest Listings Shares
For your listing shares, you never want to skimp on the quality of your photos or videos. You don't want to share every listing you get, just the ones that you think more people will be interested in. Think of your most extravagant properties and their gorgeous features and top quality amenities.
Your listing shares can be something as simple as an extraordinary cedar wood balcony. Show part of the grain up close and then zoom out and snap a picture. If you are using your phone or tablet to take every day photos make sure that they look professional before sharing.
Quality First-Hand Photography
Users on Instagram don't want to see stock photos. The trick is to tell a thousand word story using only a picture. You should share photos that you take yourself on Instagram. Of course, if the image is blurry or is otherwise out of focus, try again.
Some may think that just because you are taking the photos yourself that it is okay to post less than stellar photos. Not true. For your real estate Instagram account, even when you are showing off your personality, you still want to promote yourself as consistently top quality. That includes using quality first-hand photography.
Creative Videography
Because you only have 15 seconds to get your message across through video on Instagram, it is a curse and a blessing. It is a blessing because it prevents you from burning bridges by posting 30 minute videos that no one is interested in.
On the downside, it is not enough time to say much. That's why you have to get your thoughts together and understand your purpose before you start shooting a video. Even a self-made video using your iPhone should be clear and concise.
Resist the impulse to clutter up your Instagram page with videos. Use a short 15 second video tour as a teaser that sends them to your YouTube Channel. There is where you can post all of your professional grade full length videos like:
Client Testimonials
Video Tours
Behind the Scenes Videos
Webinars
Agent Profiles
Before you start sharing on Instagram, you need to prepare your videos and photos ahead of time. Get familiar with some of the advanced features available to make the most out of your 15 seconds of fame.
Useful Advanced Features
When you are sharing your featured listings, Instagram allows you to add the property image on a map showing the exact location of your listing. You can add many other features to show what a great area the home is located in by adding:
Top Area Restaurants
Local Mall
Sites of Nearby Events
Public Parks
And Movie Theaters
SnapWidget is another tool used to give a first person perspective video that is easy to share on Instagram. Each image or video that you share on your Instagram account can be setup to post on both your Facebook and your Twitter accounts as well.
Hyperlapse is a tool to help you make good use out of your 15 second videos by allowing you to skip through your video in intervals. If you made a 30 second or 1 minute video, you can use Hyperlapse to fit the important points of the extended video into 15 seconds to share on Instagram. Add a link to the full video on your YouTube channel.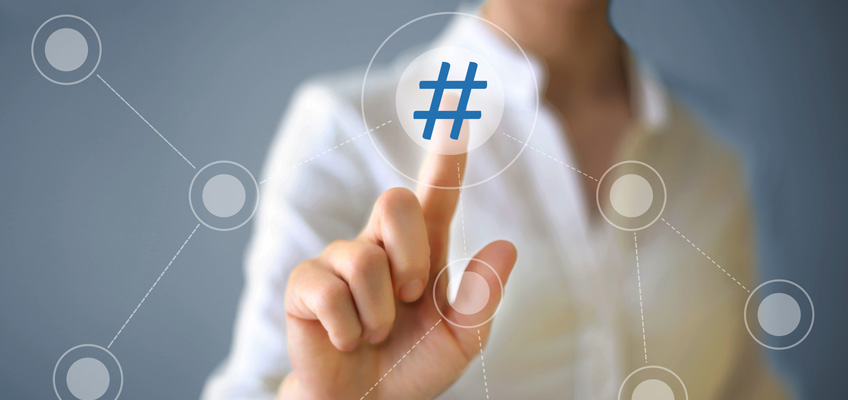 The Do's and Don'ts of Sharing on Instagram
Using Instagram is really quite simple. However, there are do's and don'ts that you should know about sharing on Instagram. This is a quick rundown of the rules and proper etiquette.
Do
Share Photos of Local Events
Share Around the Town Photos
Share Images with Clients at Close
Share with Groups Using Instagram Direct
Share Interesting Property Features
Use Hashtags on Posts Sparingly
Thank Those Who Follow or Share Your Posts
Don't
Use Multiple Hashtags
Comment on Every Post
Tag Individuals
Add Text (Other than Property Address)
Post More than Three Times per Day
Measuring Your Success
Finally when you start using Instagram to market your real estate business you will need to measure your success. There are several tools that will help you analyze the effectiveness of your Instagram marketing strategy.
However, when you want to master your visual marketing strategy, you need only call on the Agent Image team for help. We create detailed online strategies for some of the biggest names in real estate.
Learn more about what we can do for you today.
Did you enjoy reading this article?
Sign up for more updates with our Agent Intelligence Newsletter!
We are committed to protecting your privacy.
Real Estate Websites for Agents
Learn which package works best for you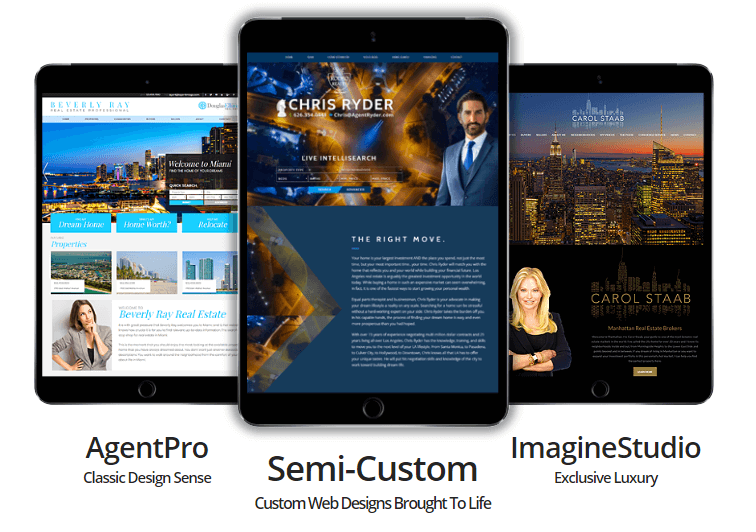 Learn More