An Easy Guide to Creating an Effective Real Estate SEO Strategy
The online world is a very competitive landscape for realtors, just like a hot real estate market. According to the 2019 Profile of Home Buyers and Sellers from the National Association of Realtors, 93% of buyers considered websites the most useful source of information during their home search. Additionally, looking at properties online was their first step in the homebuying process for 44% of recent buyers.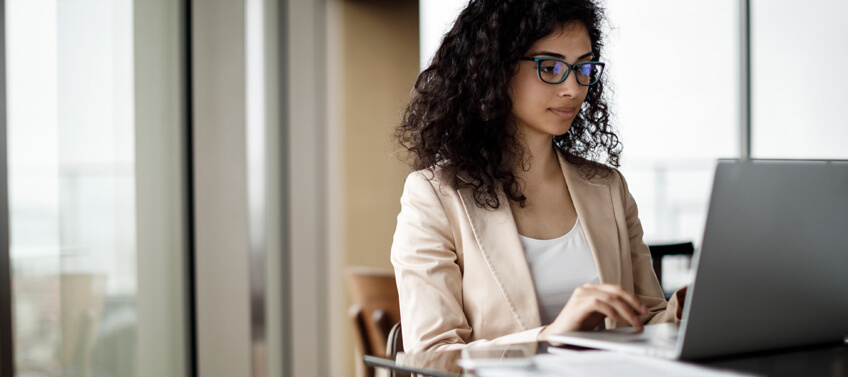 It goes without saying that for real estate agents to succeed in today's internet-first world, they will need a strong online presence. But what exactly can you do in order to make that presence felt?
The truth is, it's less about how you find new clients and more about how you can make it easier for them to find you.
This is where real estate search engine optimization, or SEO, comes in.
What is SEO?
There are a lot of technical terms associated with SEO, but the most important thing to know is that it's what drives traffic from search engines right to your website.
Many people think of SEO as a single tool or process, but it's really a combination of several techniques that help search engines locate sites, organize information properly, and deliver relevant results to users looking for them.
Why do real estate agent websites need SEO?
Search engine optimization can boost your real estate business toward greater and more sustained success. It is an essential tool to have in your portfolio to increase your presence and impact on the competitive online landscape.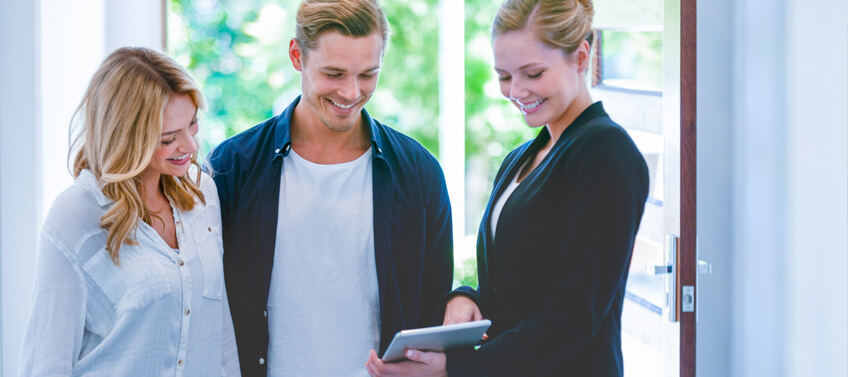 Generating leads

As an agent, you want to generate as many warm leads as you can out of the 44% of buyers who begin their home-buying journey by looking at houses online.

You also want to make your expertise known to homeowners looking for professional assistance when they sell their homes.

Real estate SEO is your path toward maximizing these opportunities.

A properly optimized real estate website can help you get hundreds of unique visitors every month. Without SEO, your website and all of its content can easily be overshadowed by those from competing local agents and experts in online searches.

Targeting a specific audience

SEO plays a significant role in real estate websites due to the industry's hyperlocal nature. Any company — big or small — can take their business to greater heights just by optimizing their real estate website for local searches.

With an excellent SEO strategy, content from your real estate website will appear at the top of the list of results whenever a potential client looks for homes for sale in your area, or for a local expert who can help them turn a big profit from selling their property.

Creating and promoting consistent quality content

The more quality content you create and publish on your website, the greater your chances to direct attention to your website's listings and professional services. But pushing content without taking SEO into account will be an exercise in futility. Quality content should always go hand-in-hand with a sound SEO strategy.

SEO can also help you produce the content that you need to draw attention to your website. With SEO, you can perform keyword research to determine what prospective home buyers and sellers in their area are looking for. From there, you can devise an effective strategy to incorporate those keywords in your website content in a natural way.

Your use of SEO strategy will come full circle as your SEO strategy becomes a crucial piece in promoting your content and maximizing its exposure. SEO makes your content easier to find, share and/or reference, helping you gain greater authority in your field.
What benefits can real estate agents get from incorporating SEO on their websites?
How real estate professionals can integrate SEO into their agent websites
Having the right real estate SEO strategy will give your website a higher chance of attracting more potential clients, but how do you start?
In this section, we offer a few helpful SEO tips to improve your real estate website:
Run an SEO audit

An SEO audit is one of the first things you should do to optimize your website for local searches. If your site has low rankings or does not attract organic traffic or generate leads, an SEO audit will tell you why and how you can remedy the situation.

Local SEO audits examine specific areas in your website, including:

Site structure
Page structure
Content
Links
Usability

Improving these particular aspects will help you get higher rankings in local searches, increasing your chances of driving more traffic into your real estate website.

Performing a thorough and effective SEO audit takes more than just an eye test and a manual review of your website's features, however. As SEO techniques become more sophisticated, so do the tools required to assess your SEO strategy's effectiveness. Prominent examples of these include SEMRush, Moz, and WebCEO.

Of course, advanced tools require advanced knowledge. This is why when you aim to maximize your website's potential through SEO, it always pays to seek the expertise of trained and experienced professionals. With reliable SEO specialists looking into your website's SEO audit, you will have an easier time addressing the essential fixes that your website needs to perform better in search results.

Optimize your website

When you have already identified the specific areas you need to improve on your site, it's time to fix them.

Your SEO expert will consult you and walk you through a number of crucial steps involved in this process. These include:

Keyword research and mapping
Meta tag creation
Local search setup
Content creation and optimization
Setup of website tracking tools

Investing in a long-term SEO engagement is ideal. This way, you can follow through with important maintenance steps such as regular ranking and site performance reviews, competitor analyses, digital consultations, and other necessary site improvements.

Looking for experienced web developers who can help you with your SEO needs? Agent Image is one of the best when it comes to creating effective SEO strategies for real estate professionals and their websites.

Learn more about our SEO packages by visiting this page.

Make it mobile-friendly

Mobile optimization is an integral part of any real estate website SEO strategy, as nearly half of all real estate-related searches are now being made using a mobile device.

With that in mind, your goal is to have a website that looks good and works perfectly, regardless of what device is being used.

Mobile optimization takes care of the following important elements of the user experience:

Page loading speed
Hosting speed
Responsive design and interface
Navigation
Site search
Usability
Forms
Conversions

Hollywood real estate specialists The Oppenheim Group banked on an important revamp of their website to incorporate a more responsive, mobile-ready design. Being top-producing agents in the City of the Stars, they know that their clients lead fast-paced lives with hardly any time to sit down and browse on a computer. Embracing high-quality website design that is both attractive and functional on mobile devices is an integral part of a strategy that will keep this firm relevant and prominent in the LA real estate market.

Optimize for Google's 3-Pack

One nifty feature you might notice in Google searches when you search for local establishments is the Google 3-Pack. If you're searching for a restaurant in a specific area, for example, the top three establishments related to your search will appear at the top of the results page, standing out over the rest of the results.

Google's 3-Pack now includes a map which shows exactly where a business is located. This allows users to factor in distance when deciding which place to visit.

The 3-Pack also displays contact details, hours of operation, user ratings or reviews, and other helpful details for users' quick reference.

Getting featured in a Google 3-Pack is without a doubt an excellent way to bring in more business. The higher you rank, the more you'll be able to attract buyers searching for a home in your area. Satisfied clients will also be able to write reviews, which can help raise your overall ranking on Google.

Start your very own real estate blog

Putting up a real estate blog is an excellent way to establish your "voice" as the leading authority in your area's local real estate scene. Blog articles help you maintain your SEO strategy while also allowing you to showcase your expertise.

With millions of people across the country looking for reliable real estate information every day, your blog can provide a free and easily accessible resource that can encourage visitors to explore more of what you offer in other areas of your website. With regular updating and proper maintenance, your blog can cement your reputation as your area's go-to real estate agent.

Ernie Carswell & Associates add more life to their elegant luxury real estate website with an informative blog page. Visitors of CarwellAndAssociates.com can access a wide variety of topics that shed more light on the kind of lifestyle they can expect when they buy a home in Los Angeles.

Sarah Boyd & Company's website is another great example. As a brokerage with a particular focus on equestrian properties in North Texas, their firm reinforces their leadership by publishing relevant and up-to-date blog posts that will appeal to their niche market. More than that, they also use their website as a platform to present useful resources for equestrian property owners.

Capture interest with compelling, high-quality visuals

Nothing captures the attention and imagination of internet users quite like stunning imagery. High-resolution digital imaging devices and video streaming platforms are more ubiquitous than ever. Capitalize on them by using high-quality photos and video content to add more life (and personality) to your real estate website.

As a real estate professional, you can get really creative with the way you present information on your website and real estate blog. Explore virtual home tours, captivating aerial drone footage, "top 10 list" videos, and even engaging livestreams as interesting new methods to reach and engage your target audience using your website.

Using edge-to-edge, high-resolution photographs on their website's top fold, The Carroll Group truly captures the luxurious tropical paradise vibe of their Miami luxury real estate offerings. But the visual treat doesn't stop there. Right below the fold are stunning images of the firm's featured listings, inviting anyone who sees them to click through and learn more.

The Carroll Group understands the power of compelling images and, more importantly, puts them to excellent use.

Expand your reach using social media

Building your online presence through social media can work hand in hand with your SEO efforts. Practically everyone is on at least one popular social media platform — whether it's Facebook, LinkedIn, Twitter, Instagram, Pinterest, or some other hot new channel — so use this knowledge to the advantage of your business.

Using social media to promote your real estate business provides a number of benefits, including:

Increased traffic and exposure
More chances of converting traffic into leads and sales
Opportunities to connect and engage with your target audience in real time
Building more awareness, trust, and authority for your brand
Flexibility in terms of the type of content supported – from photos and videos, to blog articles and local area news, and everything in between

For your real estate website, highlighting a section that showcases your social media activity will not only add a visual focal point for the viewer, but also increase avenues for customers to engage with you. Websites like LouisePhillipsForbes.com and TheAltmanBrothers.com do a great job of emphasizing their activity and availability via more ubiquitous social media channels. With more opportunities to connect, you also gain more opportunities to welcome new business.
Looking for more real estate SEO tips? Visit our blog to learn more.
Get to the next level with a solid real estate SEO strategy
If you're looking for the best way to increase your leads and bring more targeted traffic to your website, get in touch with Agent Image today.
Not only are we experts at designing and building exceptional real estate websites, we also make sure that you get maximum visibility so prospective clients can easily find you when they search for their real estate needs online. Our dynamic SEO packages are designed to boost your organic site rankings in top search engines such as Google, Yahoo!, Bing, and more.
On top of that, our expertise helps ensure that your website's real estate SEO strategy always keeps up with the constant refinements that Google and other search engines make on their search algorithms. Count on us to keep your business relevant and authoritative no matter what new trends or changes come.
Want to learn more? Talk to our team of SEO specialists by calling 1.800.979.5799 today.
Did you enjoy reading this article?
Sign up for more updates with our Agent Intelligence Newsletter!
We are committed to protecting your privacy.
Real Estate Websites for Agents
Learn which package works best for you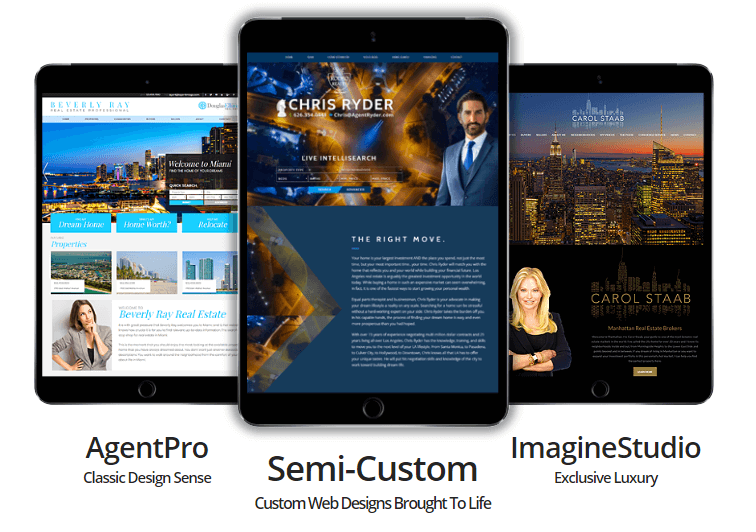 Learn More